The Lensa AI app has been a runaway success over the past few days. Its new "Magic Avatars" feature lets you create digital art from your selfies thanks to AI, and many Internet users are using it for their profile photos on the networks. The problem? Behind the apparent magic, this app conceals some dark sides… find out all you need to know!
If you use Instagram, you've probably noticed a new trend in recent days. Many users are using an image of digital art as their profile picture.
In reality, these avatars are generated automatically from simple selfies with a new artificial intelligence mobile application: Lensa AI.
Over the past few days, this software has enjoyed a veritable hype, and is currently ranking in first place of free apps on the iOS App Store.
What is Lensa AI?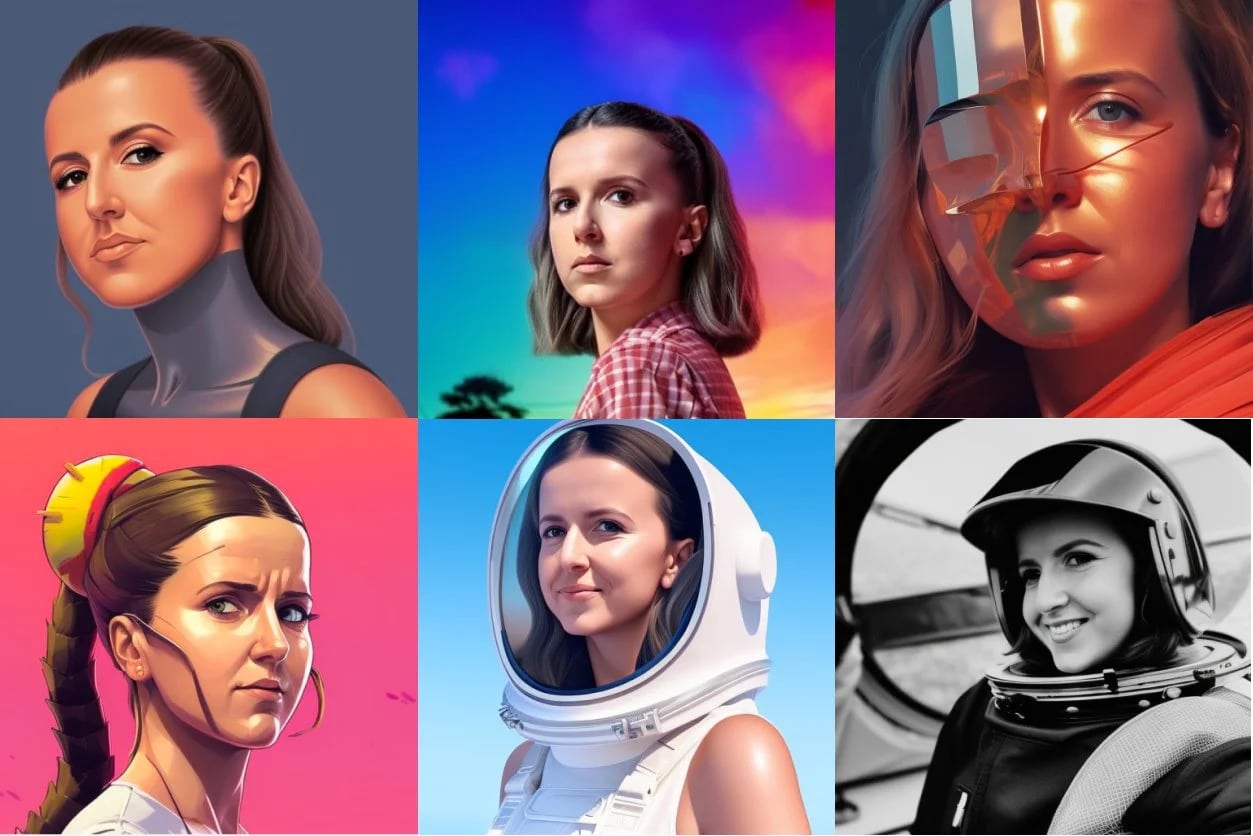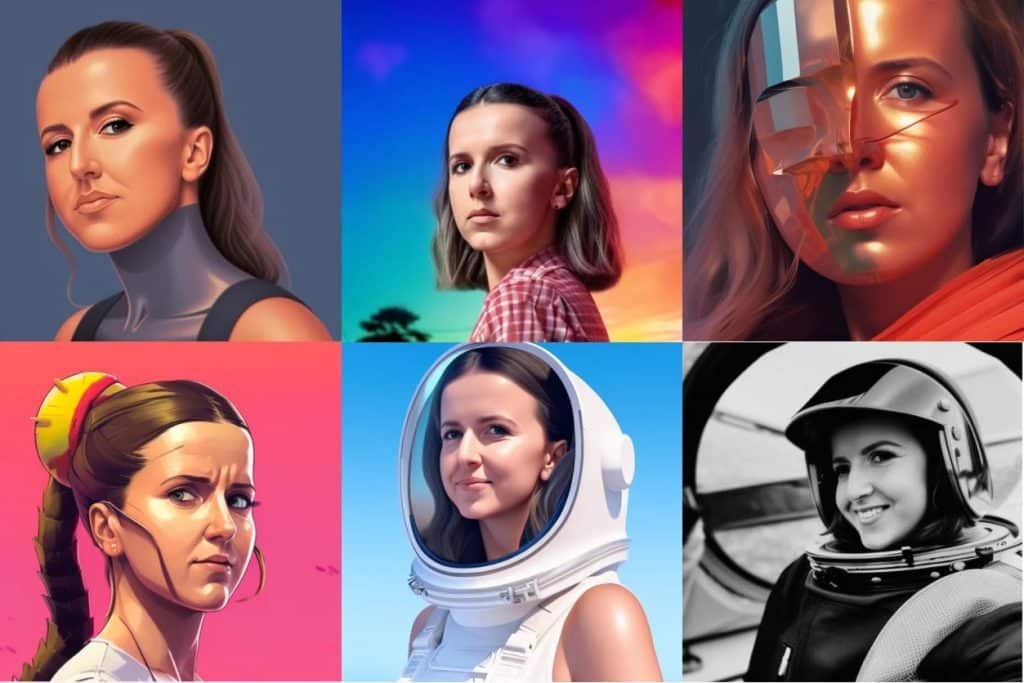 Prisma AI originally launched its Lensa photo editing tool in 2018. This app claims to take photography " to the next level "thanks to tools such as facial retouching and a magic corrector capable of " perfecting facial imperfections ".
However, it wasn't until November 2022 that the company added a new "Magic Avatars" feature. This tool allows you to turn any selfie into a self-portrait in a digital wide variety of artistic styleswith themes ranging from pop to anime to fairytale.
Lensa is created by California-based Prisma Labs and founded in 2016 by Alexey Moiseenkov and a team of Russian developers.
Lensa's Magic Avatars tool is actually based on the open-source image generator Stable Diffusion. This powerful AI generates images from "prompts", which can be text descriptions as well as images. Read our full report at this address to find out all about it.
In this case, Magic Avatars uses Stable Diffusion to create images based on selfies provided by the user, and on words such as " Fantasy Click on "Generate images" to generate images for specific themes.
Lensa AI's success is in line with the continuing rise of generative AI. After Text-to-Image models such as DALL-E and Midjourney, capable of creating images from text, the ChatGPT chatbot has also been creating buzz in recent days…
How much does it cost?
The Lensa AI application is available free of charge on iOS and Android. However, there is actually a charge for using the service.
You can test the 7-day free trial version. After that, you'll need to sign up for an annual subscription ranging from $14.99 to $49.99.
An additional payment is required for Magic Avatars. The price is reduced by 51% for subscribers, and amounts to 3.99 for 50 images5.99 for 100 images, and $7.99 for 200 images.
This cost may seem high, but Lensa claims that " Magic Avatars consumes a lot of computing power to create formidable avatars ". According to the company, the service is " as affordable as possible ".
To create your Magical Avatar, start by download Lensa AI on iPhone or Android. Open the application, and click on the " " tab. Photos ". Click on the yellow button " Magic Avatars ".
By clicking on " Continue "The application will ask you to upload between 10 and 20 selfies. We recommend choosing portraits of adults, and varying backgrounds and facial expressions. On the other hand, avoid group photos, shots of children, covered faces and nudes.
After loading your photos, select your genre. You must now proceed to payment and wait 20 minutes.
When the avatars are ready, you'll receive a notification. It is possible to choose from different styles such as Fantasy, Fairy Princess, Focus, Pop, Stylish, Anime, Light, Cute, Irididescent or Cosmic. Images can be downloaded and used as you wish, including as profile photos on networks.
Lensa AI's weak points
Before generating Magic Avatars, Lensa AI warns that images may contain inaccuracies such as defects and artifacts. This warning must be accepted before starting the process.
You may sometimes obtain images with several heads or limbs. Your avatar could also have different-colored eyes, but this can give it a style.
Automated plagiarism?
Since the launch of Magic Avatars, Lensa has experienced a number of controversies. Artists have accused the Prisma Labs company behind the application of stealing the works of digital creators.
Riot Games artist Jon Lam explained to NBC News that AI models are trained from other people's work. Worse still, graphic designer Lauryn Ipsum reveals that the artists' signatures are always visible on some images…
This can be explained by the fact that Stable Diffusion is trained on creations of numerous artists who have not given their explicit consent for the use of their work by Prisma Labs.
Several artists call for boycott AI-generated art outright. Voice artist Jenny Yobokori, for example, explains that applications like Lensa are " predatory and seek to replace artists ".
December 6, 2022, Prisma Labs has attempted to respond to these criticisms on Twitter. In its words, " AI learns to recognize connections between images and their descriptions, not works of art. ".
Thus, " the model develops operational principles that can be applied to content generation. For this reason, the results cannot be described as exact replicas of a particular work of art ".
The company claims that its AI " will not replace digital artists "as well as " cinema didn't kill theater and accounting software didn't make the profession disappear ". In her view, artificial intelligence is merely a tool for assistance.
AI that undresses women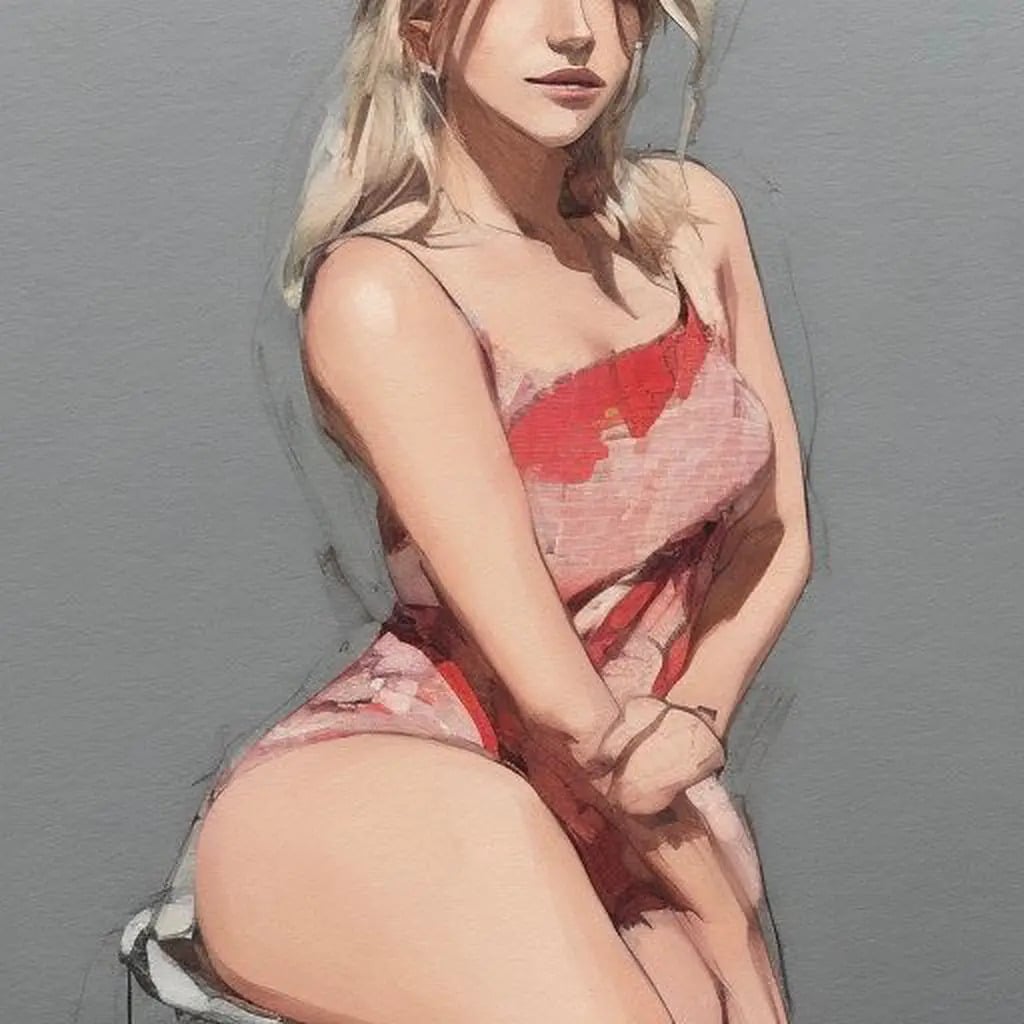 In addition to accusations of plagiarism and concerns about personal data, Lensa AI is criticized for the content it generates. The way in which portraits of women is problematic.
Some users have complained of portraits excessively sexualizedperpetuating misogynistic stereotypes. For example, even if a woman simply provides selfies as models, the AI can generate images of avatars in states of undress.
As a result, misplaced minds can easily hijack this application to create erotic representations of anyone. For example, in a test, the TechCrunch site used Lensa to create topless celebrity avatars from photo montages of actresses' heads on topless bodies. The fear is that this AI could be used by spurned lovers. for Revenge Porn purposes…
What are the dangers for your data?
Some privacy experts are concerned that the Lensa app may retain photos uploaded by users. However, the app clearly states that photos will be immediately deleted from servers as soon as the Avatars are ready.
Prisma Labs also confirmed this on Twitter: " as soon as avatars are generated, users' photos and the associated model are permanently deleted from our servers, and the process starts again with the following request ".
However, any application that collects data is technically capable of collecting other private data. In its terms of use, Prisma Labs specifies " not to request any metadata attached to downloaded photos "but admits that " metadata such as geotags can be associated with photos by default ".
It is therefore difficult to know whether your personal data or geographical location are shared with the application, even involuntarily…
In addition, the company declares that users " retain all rights to their content ". Nevertheless, it is also specified that users grant Prisma the right to exploit the data for " exploit, develop and improve Prisma and its new or existing products ".
The company receives permission to use, reproduce, modify, adapt, translate or create derivative works from user content. This applies to any type of content, even if it includes the individual's name or any other identifying information. This authorization is " perpetual and transferable "and does not give the right to " any additional compensation ".
By using Lensa, you authorize Prisma to use your data to train its artificial neural network algorithms, test and monitor the app's effectiveness in order to improve it, provide personalized content and information, and diagnose or resolve technical problems…
What to do if you've already used this app?
If you've provided Lensa with your photos, you may be worried that your data will be exploited. You can send an email to privacy@prisma-ai.com to request " access, modification, correction, update or deletion". "of your personal data.
If your photos are used in advertisingyou can also send an e-mail to contact@lensa-ai.com to cancel this permission. Approved requests can take up to 90 days to process.
However, the terms of use also state that Prisma may contact you to better understand your request and " reject a request to change information if we believe that the change would violate a law or legal requirement or would render the information incorrect " …
In conclusion, even though Lensa's Magical Avatars are creating a buzz on Instagram, better think twice before following the trend. If you decide to use this application, we strongly recommend that you read carefully conditions of use beforehand…