GG Trad, or Google Translate, is accessible on all web browsers, via your computer or smartphone, and as a mobile application. The service offers automatic translation of words, groups of words or phrases, in over a hundred languages (exactly 103 different languages).
Used by millions of users worldwide, you can access it at "translate.google.com". Available on Google Play, it can also be downloaded as an app on Android, as well as on iPhone and iPad from the App Store.
Update online since April 2006GG Trad was initially designed to translate words and expressions from English into Arabic only, and vice versa. Since 2010, the translator has been integrated into browsers, including Chrome, enabling web pages to be translated into the language of your choice.
The app has an iOS and Android version, and now supports audio translations. Finally, in 2015, users were able to translate text into images via the camera of a smartphone.
How GG Trad works
Google Translation was working with a statistical system called SMTIn other words, all translations had to pass through English before being cross-referenced in the company's documents, books and collections. This meant that translated texts deviated from the original meaning, and were therefore less well done than they are today. Google had an automated system that isolated certain words and expressions, without worrying about grammar, something that machines could not yet understand.
To remedy this, Google envisaged setting up a team of human curators to ensure that every translation was grammatically correct. This was without taking into account the amount of work that would be impossible for a human being, while taking into account the constant transformations of the natural language used. Fortunately, time has taken its toll, and the more reference sources increase in volume, the more Google improves its translations.
In 2016, the application applies a so-called "neural" systemwhere translations are processed by an artificial intelligence network. In other words, sentences are translated while taking into account the context in which they are written. This results in sentences that are close to their original meaning.
Two years later, Google adopted a new parameter: gender. In fact, the application now obtains two translations, depending on gender, so as not to impose a particular one on the user. Finally, it is possible to view all the languages supported by GG Trad, from English to Oriental and Western languages, as well as the characters, dialects and different scripts or alphabets of the various countries.
Information about Google Translate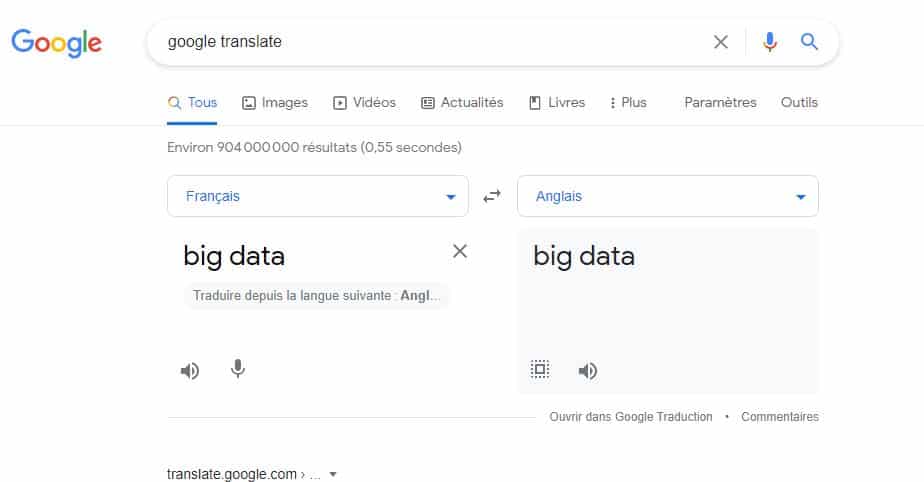 Here are some surprising facts about GG Trad to illustrate the application's reach and frequency of use.
In fact, the number of users worldwide exceeds 500 million. The majority of translations are in English, Spanish, Arabic, Russian, Indonesian and Portuguese. On the one hand, the application has more than 100 billion words, phrases and sentences translated every day.
What's more, these translations follow current trends. For example, the word "selfie" saw a spike in searches in 2015. The expression "purple rain" saw a sudden increase in searches the week after the death of musician Prince, and so on.
Also, to improve translations, more than 3.5 million people contribute to it. Thanks to a suggestion service set up by Google's translator community, its effectiveness and relevance have evolved over the years.
Finally, it was noted that Brazil is the most widely used country in the world, with 92% of translations carried out outside the United States.
Google Assistant's "interpreter" mode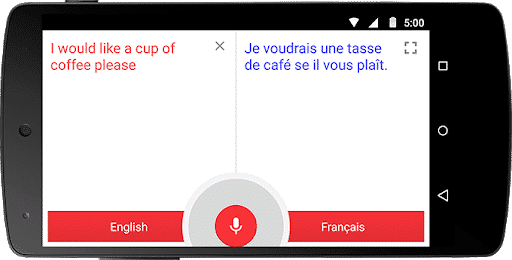 Google Assistant also benefits fromevolution of GG Trad over the years. At CES 2019, interpreter mode was introduced to the app. This tool is supported by Google Assistant. It works by eliciting help from the voice assistant by giving the command "Hey Google, help me speak Spanish" or "be my Russian interpreter. Next, Google Assistant provides a translation service from the original language into the requested language.
Although Google Home already has a dual-language configuration, you need to specify the language into which the sentence is to be translated. In some cases, however, it is sufficient to speak the desired phrase so that the assistant automatically recognizes the second language. With support for 27 languages, interpreter mode covers a wide range of uses.
However, the system has been found to have a few shortcomings. In fact, the assistant takes a long time to process certain data. Beyond the embarrassing situation of people communicating via a robot, the mode's performance remains precarious. However, this service is very recent. Initially, the "interpreter" mode was only available on devices in the Google Home range: Hub, Classic, Mini. It is now available on certain connected speakers, as well as smartphones, tablets and connected screens.
Other GG Trad features
Google Translate brings a number of other features to the table, such as translation through headphones, translation of an image or a voice, etc.
Pixel Buds, headphones for Google Translate
Pixel Buds are a pair of Bluetooth headphones launched by Google in 2017. They have been specially designed for function as GG Trad translators. These allow you to have a conversation with another person who speaks a different language. Exclusive to the Google Pixel smartphone, it is available for almost 130 euros.
Manage translation history
As with a standard browser, Google Translate saves a translation history made in the application or on the service page. Of course, it's now possible to consult this history, as well as save or delete your browsing data.
Translate an image
This option is activated via the Google Translate functions. To do so, the application asks authorization to access the camera of the smartphone. All you have to do is point the camera lens at the text in an image to translate it.
Translate a voice
This function is activated by pressing the microphone icon in the application. Then simply authorize audio capture. Translation is based on spoken words.
How do I use Google Translate offline?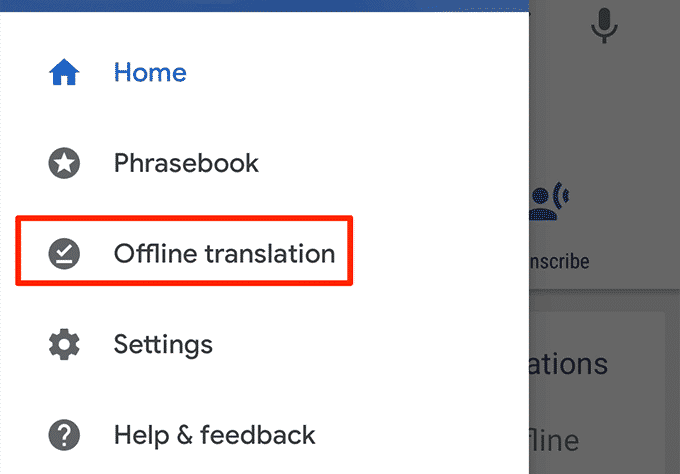 Google has made a number of improvements to GG Translate. In addition to machine learning, which now translates complete sentences more fluentlyThe software is also available offline. No need to connect to a Wi-Fi network or any other data source, for theuse on iOS and Android.
Google Translate offers downloadable packages in 52 languages for offline use. These packages have also been compressed from 250 MB to around 25 MB each. This means they download faster and take up less space on the phone. To configure offline mode, simply open the application.
Then press the arrow next to the language the user wishes to download. This feature allows users to translate text without Wi-Fi when abroad.
The team behind GG Trad has also developed a functionality "Tap to Translate for Android only. This means that words in a story being read, for example, can be copied and translated immediately. This feature works for all 103 Google Translate languages.
How do I use the real-time translation function?
Translate a single sentence
Sometimes it's enough to translate a simple phrase in another language, such as "where's the toilet". Whatever the nature of the request, Google Translate can help.
To begin, open the application. At the bottom of the screen, above the microphone, you must select your language as the first language, and then choose the language of the person you are speaking to as the first language. The user must then press the microphone button and start speaking.
Once the sentence has been completed, click on the stop button to end the translation. It is also possible to select the transcribe button to prepare a text of what has been heard.
Translate a conversation
Sometimes it's better to translate entire conversations in one go, especially when asking more complex questions. In fact, there are two types of conversation translation: manual and automatic.
In the case of manual translation, simply speak one by one in the application and wait for the Google Assistant to translate. With machine translation, the detects spoken languages and translates them almost in real time. The Google Assistant will read the translation as it is processed.
This method requires open the Google Translate application and select the main language and the interlocutor's language. To do this, go to the lower part of the screen, above the microphone.
Then press the talk button and select the microphone symbol for each language. This step translates the speech of each individual simultaneously.
For a more natural conversation, simply click on the automatic button at the bottom of the page to enable Google to automatically detect spoken languages.
Note that Google Live Translation is only intended for conversations between two people.
How to use GG Trad in any Android app?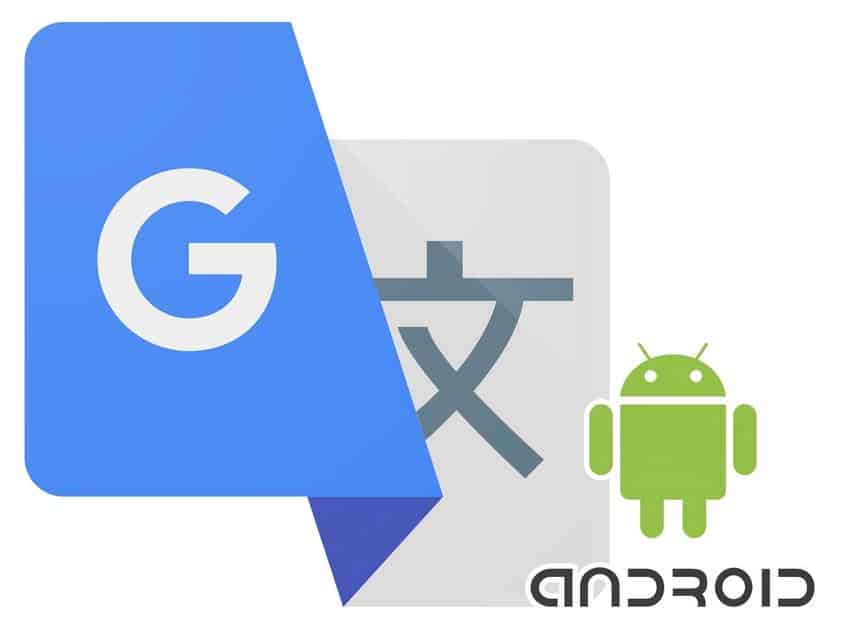 To translate documents from various applications using Google Translate, follow these steps.
First, you need to launch the GG Trad application on your Android smartphone or tablet. Then open the menu by clicking on the three horizontal bars at the top left of the screen.
To move on to the next step, you need to select "Settings then the "Press to translate" button. Pressing "Activate" will launch the feature, and a second action will deactivate it.
On first use, a window entitled "Overlay with other apps" appears, so press "Allow apps to be overlaid". to continue.
The notification bar offers the choice of whether or not to display the floating icon.
Once the setup stage is complete, all that's left to do is test. To do this, simply launch the application from which the text is to be translated. All you have to do is copy the content. For example, to translate an article published on Chrome, select the part of the text to be translated with a long press, then copy it.
Once you've copied the relevant parts, press the Google Translate button. A window appears at the top of the screen, displaying the translation. The translation automatically detects the source language, while the target language is the one set by default in the application.
Can you learn a language with Google Translate?
Available in the form of mobile applications, translation technologies make it easier for students to learn foreign languages. However, many language teachers feel that these tools can weaken students' ability to communicate autonomously in a second language.
In response to this criticism, researchers at DCU's School of Computer Science investigated whether the use of GG trad can lead to a learning disability. They also investigated whether the use of this tool could have a negative impact on learning. positive impact on foreign language proficiencyin particular, on the ability to formulate sentences.
At the end of their experiment, they found that users were more likely to express themselves in the target language using the sentence structure read in the translated text. This was true even if the structure was less familiar to them.
These results show that users are not only influenced by the linguistic behavior of others, but also by that of the systems they trust. In addition, the GG trad not only minimizes language barriers, but can also be used as a "language barrier".ally in the process of learning a language. This is particularly the case when learning difficult sentence structures in a second language.
Alternatives to GG Trad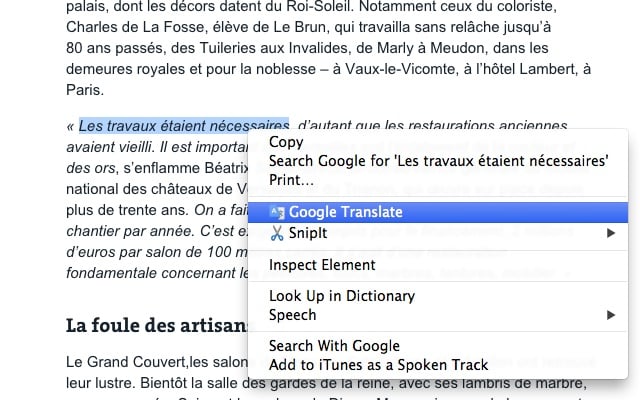 Of all the translation applications out there, Google Translate is probably the most popular with Internet users. With just over 200 million users a day, GG Trad's translations can be considered fairly reliable, multilingual, mechanical and trustworthy. If you decide to opt for another translator, here are a few reasons why you should do so, concerning Google Traduction.
Google Translator doesn't support certain file types and conversions. Unless you copy and paste every time, GG Trad only allows minimal formatting to be retained. What's more, the application lacks the flexibility provided by other applications, for example. Even though it's free and easy to use, it doesn't let you customize the translation engine, translation speed or text editing. Last but not least, Google Translate is not a solution for businesses, but is aimed more at personal use.
Other translation applications
Compared with GG Trad, the alternatives can be much more reliable, flexible and secure, with additional features and functions. You'll find translators more or less used by Internet users, such as Traducteur Babylon, Reverso or Linguee.
Microsoft Translator
Compatible on iOS, Windows and Android, Microsoft Translator offers a more "professional and personal" version of translations. The app also translates images, screenshots and audio without necessarily being online.
iTranslate
This application, from Sonico Mobile, helps you translate text, characters and websites. iTranslate features verb conjugation in over a hundred languages, in every possible type of system.
Linguee
Launched in 2009, this language translator supports over 25 dialects. Linguee can show various pairs of bilingual sentences used in most online publications. This allows you to see how a word or phrase can be used in different contexts.
Google Translate integrates more and more with Lens – on iOS now, on Android later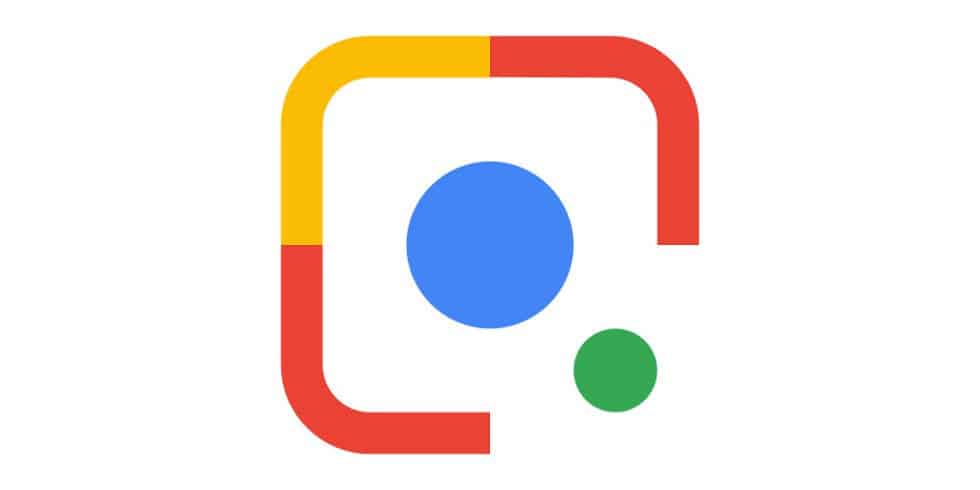 The integration of Google Translate with Lens is a real feat. For years, both services have been saving lives or notes by helping people interact better with the world. In fact, Google Lens has enabled offline translations. In addition, a new Translate button has been added to the screen capture tool.
Google further strengthens this union with even tighter app integration on Android and iOS. The tech giant has updated its support page to highlight a new feature on the iOS Translate app.
In fact, it becomes possible to perform instant translation, captured image translation and imported photo translation, all in one place. In addition, the company claims to have added ability to select translated text and perform actions such as copying, searching and sending to the Translate home page.
To test this new experience, simply launch Google Translate on iOS and tap the camera icon on the home page.
Google intends to further improve the experience. You can expect additional functionalities such as partial translation. This enables toggling between source text and translation, and it will even be possible to make selections in the source text. These features are all intended for iOS, but Google indicates that they will be coming to Android.
GG Trad: Google Translate surpasses one billion installations on Play Store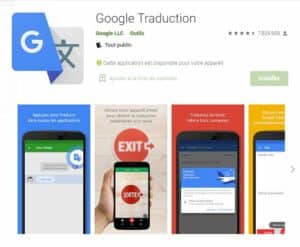 GG Trad is considered one of the oldest applications in its category. However, it has continued to improve over time, adding new features and simplifying its interface. All these investments are now bearing fruit, as the application has just exceeded one billion downloads on Play Store.
What's more, the application is packed with practical features. With over 108 languages supportedGG Trad is just as practical. Particularly useful when traveling, the application features an offline translation mode and is capable of pronouncing foreign names for you. It also features a camera translation function.
The platform also boasts almost 100 billion words translated every day. As a result, it allows you to improve your translations every time, while offering the best possible experience. Finally, the application remains available free of charge on Play Store.
GG Trad on YouTube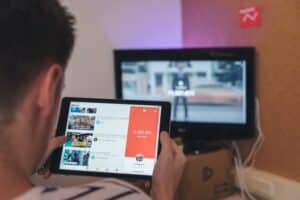 English is indeed one of the most widely spoken languages in the world. However, many users of the world's largest free video streaming site still have difficulty understanding English-language content. For this reason, the site is currently developing a feature that will automatically translates video titles and descriptions.
Indeed, recently, some YouTube users have noticed that both the application and the website have a translation option which can translate the English video title into their native language. Based on GG Trad technology, the new feature could greatly enhance the user experience. It could also make YouTube more open to the world.
Users can choose between different languages for their chosen video and search page. They also have the option of activating the feature or not, choosing the language you want, and selecting the language of your choice.add your own subtitles to the video so that as many people as possible can understand the content.
After some testing, Google and YouTube intend to roll out their features on a large scale. It will make certain YouTube videos accessible to a wider audience. Currently, it only provides English into Turkish or Portuguese. Once the feature is implemented, other languages are likely to be available.
Source : olhardigital.com