Salt is a film created entirely by artificial intelligence. Find out everything you need to know about this groundbreaking project, and how you can contribute by voting for the next screenplay.
At first glance, Salt recalls the sci-fi films of the '70s. These include spaceships filmed in 35 mm and kitschy alien landscapes. However, in reality, the way this film is created represents a new direction for the future of the film industry…
Behind this film is Fabian Stelzer: an artificial intelligence enthusiast. For several months now, the man has been sharing on his Twitter account a series of scenes created with the help of AI.
A film created using AI tools for image, text and voice creation
Using Text-to-Art image synthesizer tools such as MidJourney or DALL-E, Stelzer creates images. For voice dubbing, he uses mainly voice generation tools such as Synthesia or Murf. And to write the script, it uses the GPT-3 text generator developed by OpenAI.
For now, Salt's scenario remains unclear. If the trailer is anything to go by, the main subject will be the distant planet Kaplan 3, where an overabundance of mineral salt is causing trouble and endangering a spaceship. However, there appear to be several story arcs and even temporal anomalies.
In any case, the first scenes presented are at once beautiful, mysterious and sinister. Each scene lasts less than two minutes, in order to respect the maximum length of 2 minutes 20 set by Twitter.
From time to time, Stelzer also shares a still image with a caption. This adds to the mystery surrounding the project…
An idea inspired by images created with MidJourney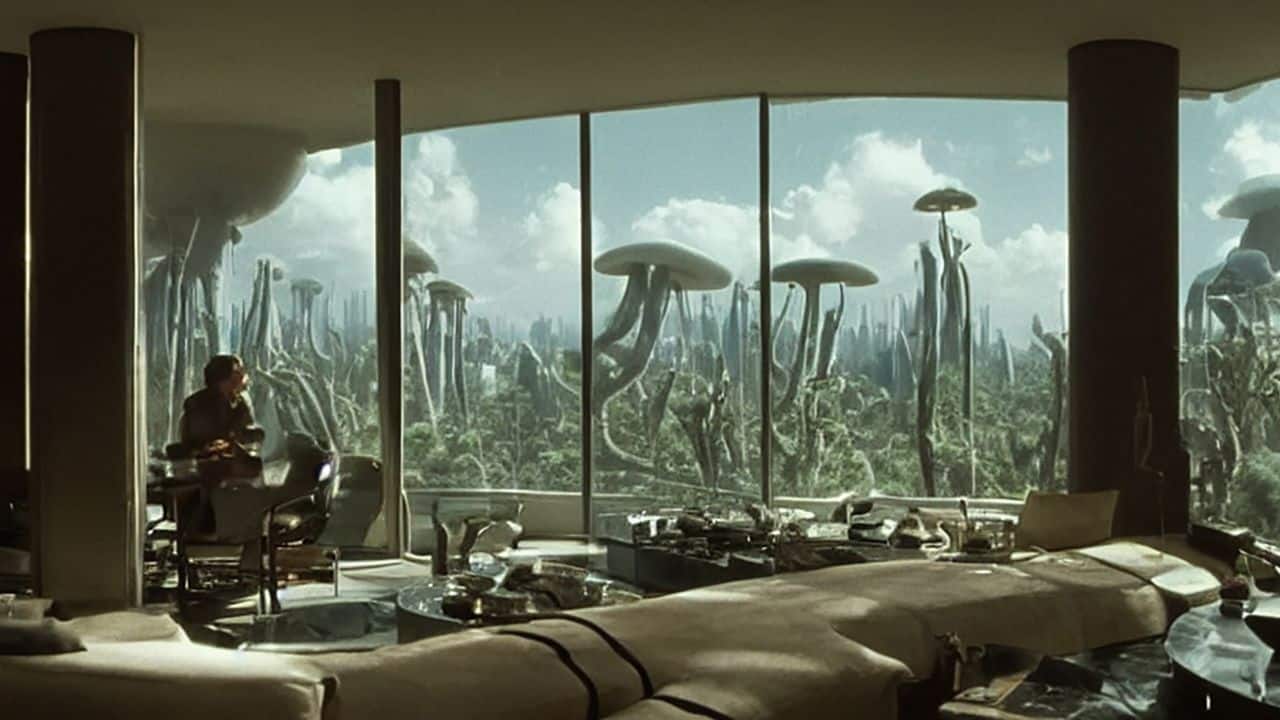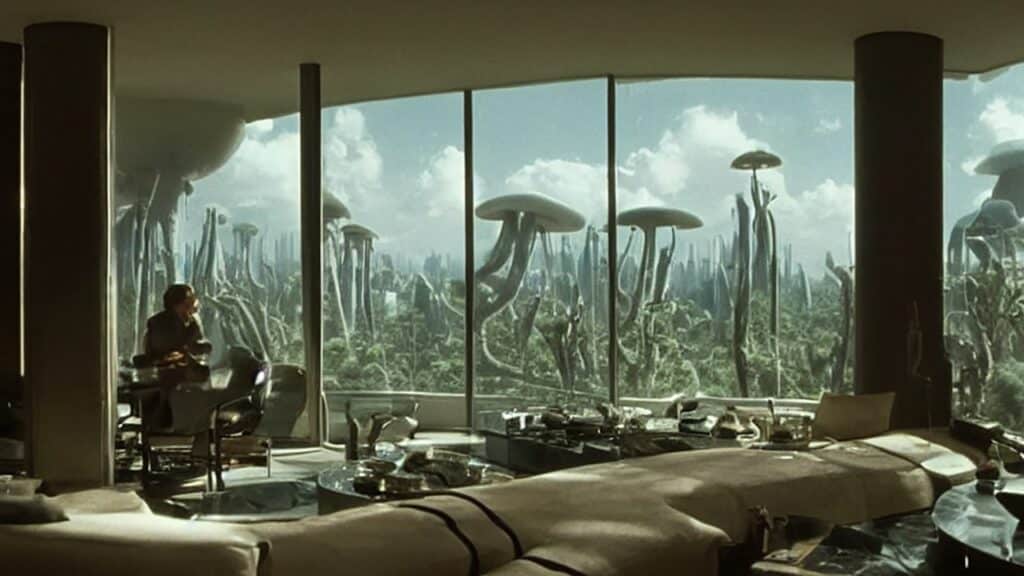 By experimenting using MidJourney that the idea of Salt was born in Stelzer's mind. This artificial intelligence makes it possible to create images from simple text entered by the user. To find out more, read our full report on MidJourney at this address.
Playing around with MidJourney, Stelzer realized that the texts he was supplying to the AI were beginning to resemble the world of a film. Among other things, it depicted alien vegetation, a mysterious figure hidden in the darkness, and a strange research station on an arid planet. One of the images generated appeared to include salt crystals…
By observing this world created from scratch, many ideas for scenarios began to appear in his mind. Or as he puts it, " shadows of ideas and seeds of stories ".
How to participate by voting for the rest of the scenario?
In addition to artificial intelligence, Stelzer invites the audience to contribute to the creation of his film. After each new scene shared on the networks, viewers can vote to decide what happens next.
Visit survey results are directly incorporated into the synopsis of subsequent episodes, and AI enables them to be produced much more quickly than with traditional methods.
This project already includes a community of enthusiastsand his official Twitter account has several thousand followers. Some have asked Stelzer to teach them how to create films using the same technique.
Among them is Savannah Niles of virtual reality company Magnopus. She is convinced that Salt is a prototype for the future of storytellingwith AI-generated films that allow viewers to actively participate.
Similarly, Professor David Gunkel of Northern Illinois University plans to use Salt to learn computer creativity to his students during a course on communication technologies. Previously, he had already used the 2016 film "Sunspring", believed to be the first film whose script was written with the help of an AI.
Who is Fabian Stelzer?
Fabian Stelzer co-founded the artificial intelligence company EyeQuant in 2009, before selling it in 2018. On the other hand, he didn't initially know much about filmmaking.
So he began to teach himself with a software program, and has created the " Salt " shared on Twitter on June 14, 2022. A few days later, the "first episode" was published.
Ultimately, Stelzer hopes to consolidate the various chapters into a full-length feature film. Ambitious, he even started a company specifically dedicated to creating AI-powered films.
AI will allow anyone to create their own film
Stelzer's experiment demonstrates the extent to which artificial intelligence could revolutionize the film industry. AI tools now enable anyone to produce images, texts or voices. Anyone can bring their ideas to life.
In an interview with CNN, Stelzer explains that he is able to create his film from his home in Berlin. According to him, AI makes execution as easy as the idea.
However, AI creation tools challenge the very notion of creation and of the creator. In August 2022, the victory of a drawing created by MidJourney in an art competition sparked controversy.
Anyway, this is just the beginning. Even if the general public is not yet interested in AI generators, leading technology companies are following this phenomenon closely…