The French were able to cope during the lockdown. Everyone became accustomed to this particular rhythm and life went on as best it could until deconfinement. Nevertheless, the risk of a second wave is looming and it is strongly advised to continue to respect the barrier gestures and to keep your distance from the others. That will inevitably play on our way of consuming. Instinctively, we will avoid crowds, queues… So how will our online consumption adapt to fit this new sanitary framework?
Teleworking may well become the way of the future
Telework had already had a legal framework for several years in France, and was even timidly encouraged by the State. But the coronavirus crisis changed everything, teleworking has become inevitableThis is essential for many employers in France. Its effectiveness has been proven which has enabled some companies to survive in times of crisis. It would therefore not be surprising to see it becoming part of our everyday life.
He avoids finding himself in a crowded train on the way to the office or finding himself with several people in a small open space. It is therefore quite natural that one could well to impose tools that will accompany it like Zoom, Skype or Microsoft Teams. New software will surely appear and companies will adopt them in their daily life.
Doing daily chores from home
Going shopping, ordering in a restaurant… many people have done the choice to order online for this kind of work. This is a trend that was already very present but has been reinforced with containment. It is not certain that in the future people will want to stand in line in a closed place, people are getting used to distancing themselves. The same is true for online banking, which has really taken off in recent months.
Start-ups have even taken the opportunity to showcase their innovative concepts, such as Raisin, which offers to invest its money in term deposits and savings books in banks across Europe without even having to move from its couch. No more waiting at the counterThe idea that virtually everything can now be done from home has been reinforced by containment.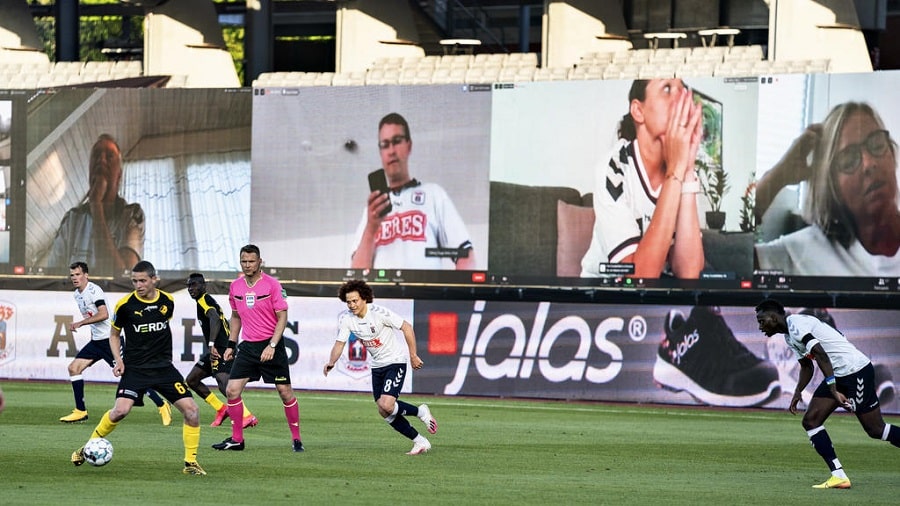 The worlds of arts and sports will also adapt.
For artists as well as sportsmen and women, confinement has meant the end of work. And for the people who follow them, it has meant putting a passion on hold. We had to adapt. Musicians have offers free online shows to convince people to buy their albums, others have set up private paid shows. The ban on gatherings could last, making it impossible to organise concerts for a long period of time. This type of online concerts could therefore become the norm.
As far as sport is concerned, some have taken over without an audience, such as the Bundesliga or the UFC. Danish football club Aarhus goes even further. For its first match since the takeover, the club offered its fans the chance to buy their tickets as normal. In the stadium, giant screens have been installed on the edge of the pitch. Fans could now follow the match via Zoom from their seats, which made it possible for them to watch the game from their seats. also allowed the players to see the fans in the stands.. Here's an amazing innovation that could convince other teams and even other sports.