In recent years, there have been some notable changes in the world of wide area networks. That said, one of the major ones is the "SD-WAN" or software-defined network. It has had the great role of improving the way network professionals optimize the use of connectivity. And this one, even, being as varied as MPLS. This improvement also includes multi-protocol label switching, frame relay and even DSL.
What is SD-WAN?
An SD-WAN, or software-defined wide area network, is a virtual WAN architecture. It takes advantage of any combination of transport services to securely connect users to applications. This includes MPLS, LTE and broadband Internet services. As the name implies, SD-WAN uses software to control connectivity, management and services between data centers, remote branch offices or cloud instances. It also separates the control plane from the data plane.
SD-WAN features
Traditional WAN models based on conventional routers would never fit in the cloud. They require the "backhauling of all traffic", in order to function properly. However, the delay caused by the latter destroys the performance of applications. This leads not only to a poor user experience, but also to a loss of productivity.
In contrast, the SD-WAN model is fully designed to manage On-premises data center applications. It even supports private clouds, public clouds, or SaaS services. And it does so while providing users with the highest levels of application performance.
An SD-WAN deployment can consist of either existing routers and switches or virtualized client equipment. All run a version of software that manages policy, security, networking functionality and other management tools. And they do so according to the configuration of the vendor and the customer.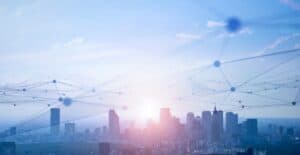 What are its roles and benefits?
SD-WAN was mainly created for 3 reasons. First, to simplify the creation of new links to branches. Then from manage as best as possible how these links are used, whether for data, voice or video. And finally, toSave money in this whole process.
One of the great advantages of SD-WAN is its ability to manage multiple MPLS connections to throughput across LTE. But also, it is known in its ability to segment, partition and secure traffic crossing the WAN. In fact, according to a report by GartnerSD-WAN and vCPE are key technologies to help enterprises transform their networks from fragile to agile. He says these technologies will meet the needs of organizations for the next five years. This is because of their best-in-class combinations of performance, price and flexibility compared to hardware-centric approaches. "Specifically, we expect that by 2023, more than 90 percent of WAN edge infrastructure refresh initiatives will be based on vCPE or SD-WAN appliances versus traditional routers." he cites.
Ultra-fast growth
With all its advanced features, SD-Wan is very attractive to customers. So, more than 60 vendors are offering a number of choices. According to Gartner, these vendors compete in the SD-WAN market and many of them even with very specialized offerings. They include Cisco, VMware, Silver Peak, Riverbed, Aryaka, Fortinet, Nokia and Versa. According to IDC, SD-WAN technology will increase at an annual growth rate of 30.8% from 2018 to 2023, touching $5.25 billion. Furthermore, according to the study Cisco NIVSD-WAN traffic accounted for 9% of business IP WAN traffic in 2017. It will also account for 29% of business WAN IP traffic by 2022. On top of that, the traffic will increase fivefold from 2017 to 2022. In fact, this was stated by Rohit MehraIDC vice president, Network Infrastructure. "SD-WAN continues to be one of the fastest growing segments of the network infrastructure market," he says.
And why SD-WAN?
Over the years, the traditional WAN has become unsuitable for enterprises because of its backhauling of all traffic. However, SD-WAN is undeniably advantageous to them. It offers reduced costs, bandwidth efficiency, simplified WAN. It also offers ease of deployment and centralized management. In addition, it offers seamless scaling to the cloud with significant application performanceespecially for mission-critical applications. And that's without sacrificing data security and privacy. So SD-WAN can improve connectivity to the branch office and the cloud.
As a result, better application performance not only improves the customer satisfaction, but also also the productivity of the company. So, this obviously leads to its profitability. Also, consistent security significantly reduces business risks.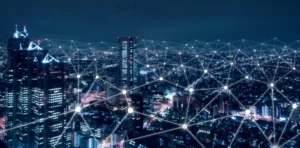 How does it work?
Unlike SD-WAN, the traditional model distributes the control function across all devices in the network. Then it routes traffic based on TCP/IP addresses and ACLs. So not only is it incompatible with the cloud, but is also rigid, complex, and inefficient. It makes sense that it presents itself as a poor user experience.
SD-WAN, however, enables cloud-based enterprises to offer a Quality of Application Experience (QoEx) superior user experience. It provides application-aware intelligent routing over the WAN. Then, each class of application gets the appropriate QoS and security policy enforcement. And of course, all of this is done according to business needs. Secure local Internet dispatch of IaaS and SaaS application traffic provides very high cloud performance. But more than that, it protects the organization from threats.
SD-WAN Helps Ensure Network Security
Indeed, network security is one of the most important consequences of SD-WAN. Neil Anderson, network solutions practice manager at World Wide Technology says, "The tipping point for many customers has been the advent of applications such as Office 365 and Amazon Web Services (AWS) cloud-based applications that require secure remote access." According to him, SD-WAN allows customers to configure secure regional zones or all of its needs. Then, it allows them to direct that traffic to the intended location based on internal security policies. "SD-WAN is about designing and integrating security for applications like AWS and Office 365 into your connectivity fabric. That's a big motivation to move to SD-WAN," he adds.
On his side, IDC notes that SD-WAN enables partitioning and protection of critical assets from vulnerabilities. This is apparently a known case in verticals. These sectors include retail, health and finance. Moreover, SD-WAN, he says, employs a full stack of security solutions. These include next-generation firewalls, IPS, URL filtering, malware protection and cloud security. As a result, it is amply capable of protecting these assets from both internal and external threats to the enterprise.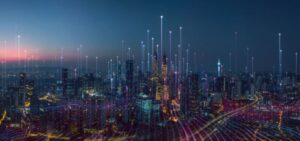 SD-WAN involves cloud environments
WAN security and cost reduction are obviously motivating enough to adopt SD-WAN. However, a faster and more secure connection to cloud services optimizes that motivation. According to the statement from Uppala number of trends are driving the increased use of SD-WAN technologies. And, he says, one of the main ones is the increased use of containers and applications Cloud-based applications. These, in turn, require access from the edge. However, "The number of customers requiring SD-WAN service access to the data center or cloud resources is growing and changing rapidly," he adds.
Anderson in particular confirmed an increasing adoption of SD-WAN technologies by customers. And that's to tie data centers to cloud resources. He goes on to say that these technologies have evolved well over the past two years. They make it easier to scale resources. This makes it easier for customers to achieve their goals. faster but less expensive.
Collaborations in place
An important goal for organizations today is to create data source fluidity between on-premises and the public cloud. So, from the perspective of Kip ComptonKip Compton, senior vice president of the Cloud Platform and Solutions Group, said enterprises will certainly benefit from the continued growth of their private data centers. But simultaneously, they will benefit from expanding their adoption of public cloud services. Compton explains that they will surely place common management and policy-based governance in their multi-cloud environments. The goal is to innovate, deploy and manage applications with simplicity, security and accelerated pace.
Indeed, most of the leading SD-WAN vendors have partnered with cloud providers such as AWS, Microsoft Azure and Google Cloud. This is in part to facilitate SD-WAN traffic optimization. These vendors include Cisco, VMware and many others.

Facebook



Twitter



LinkedIn