A virtual private server, also called Virtual Private Server (VPS) or Virtual Dedicated Server (VDS) is a server virtualized on a physical server that includes many virtual servers. Learn about the definition, operation, advantages and disadvantages of VPS, as well as the criteria to consider when choosing a provider.
A virtual private server is an equipment offering the same possibilities as a dedicated server. However, the computer where the server is located contains multiple virtual servers. Each VPS installed on the computer runs its own OS and runs hosting software for a specific user.
Virtual Dedicated Server (VPS): how does it work?
Virtual Private Servers providers use virtualization software, also known as hypervisors. They provide users with access to an emulated server based on the resources of a physical server. This emulated server is called a virtual machine (VM). Each virtual machine has its own operating system and benefits from access to some of the computing power, RAM and storage of the physical server on which it is located.
Users have access to the virtual machine's operating system. However, they cannot access the physical server directly. Thus, multiple users can use emulated virtual machines on the same serverbut cannot access other users' virtual machines. Thus, despite the lack of physical separation, each VM is separated.
Virtual Dedicated Server: What's the difference with shared hosting?
VPS should not be confused with shared hosting. To fully understand the difference between the two, the simplest way is to take the example of real estate. Shared accommodation is like renting an apartment. The host who owns all the space is comparable to the owner of the building. The owner rents out both the apartments and the common areas such as the swimming pool, parking spaces or the sports hall which are comparable to the computing power, RAM and disk space. For their part, the residents share these resources.
In the case of the virtual dedicated server, users can own their own apartment.. Common areas are always shared, but a portion may be owned. However, unlike the tenant of an apartment (shared accommodation), the owner must maintain the interior himself and take care of repairs and modifications. It should also be noted that the VPS has far fewer residents. The major disadvantage? The price is generally higher than in shared accommodation. Users must also have technical skills, especially to use unmanaged hosting. The VPS also requires more time and effort, for example to ensure that it remains stable and secure.
If we compare the VPS with the dedicated server, to spin the metaphor, we could compare the former to an affordable property. Dedicated hosting is closer to a luxury home. The user is the owner here, is responsible for all cleaning and maintenance, but also for the exterior and landscape. Technical expertise is therefore indispensable. All in all, the VPS is halfway between shared hosting and dedicated server.

Virtual Dedicated Server: what are the advantages of VPS?
The VPS has several advantages over traditional web hosting services. One of the main advantages is the ability to access the full operating system of the Virtual Private Server. Root and administrator permissions are not restricted. This means that each user can configure his or her Virtual Private Server according to his or her own preferences and needs.
The user can also opt for additional services such as an FTP site, a mail server, or specialized applications for e-commerce or blogging for example. Another advantage is that VPS allows the user to host multiple websites. The advantages are therefore multiple.
Virtual dedicated server: what are the drawbacks?
Generally speaking, VPS hosting is used by small businesses that are looking for the flexibility of a dedicated server but cannot afford to invest in such a device. Unfortunately, it has several weaknesses compared to a real dedicated server.
First of all, the performances do not reach those of a real dedicated server.. Virtual dedicated server providers tend to limit server performance in order to maximize the number of units that a physical server can support. Even when there is no performance issue, an adjacent virtual dedicated server may consume too many resources and reduce performance. The power of a dedicated server remains higher.
A Another disadvantage of VPS to be taken into account concerns safety.. They are usually based on server virtualization, which allows them to be isolated from each other. Despite this, zero risk does not exist, and it is better to avoid shared environments.
Virtual Dedicated Server: what are the criteria to take into account?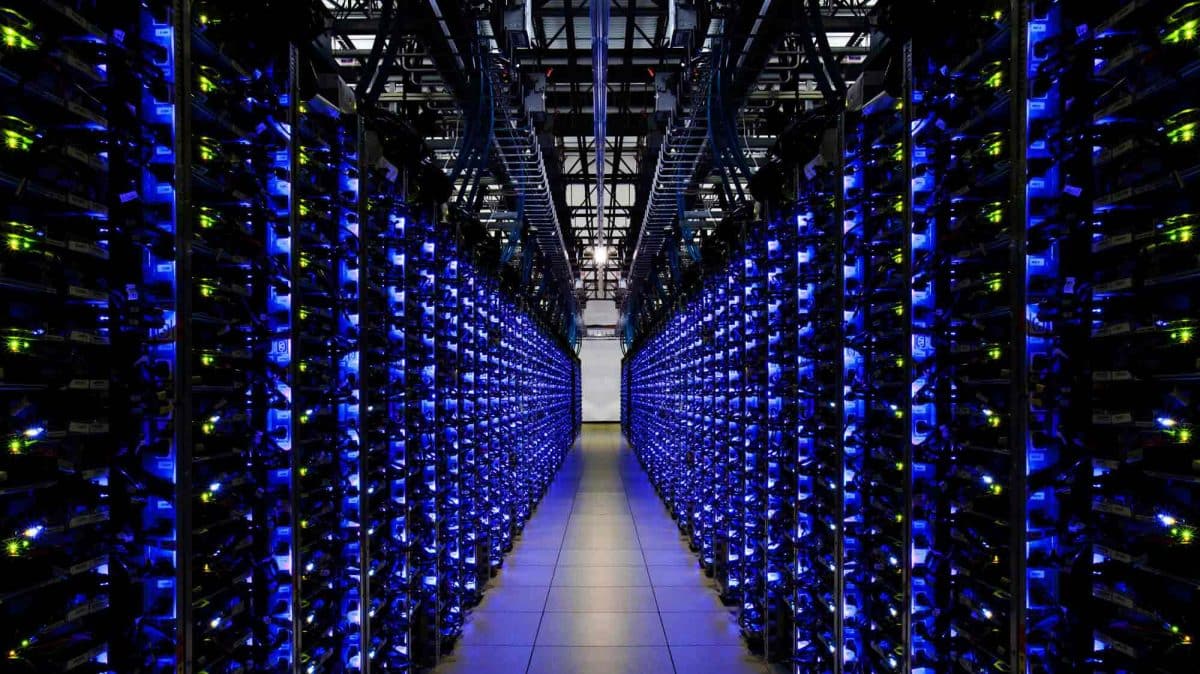 Several criteria must be taken into account when choosing a VPS supplier. One of the main criteria is the operating system (Windows or Linux). It is also necessary to choose between a managed or unmanaged server. If you don't have a certain level of expertise, it's best to opt for a managed virtual dedicated server. It is also best to investigate the redundancy and scalability offered by the provider. They should provide you with a minimum level of service.
How to get a free VPS? Difficult
Of course, the price is also one of the most important criteria. Prices can vary enormously from one Virtual private server to another depending on the performance and features offered. Typically, a basic VPS with 1GB of RAM and 20GB of storage costs between $8 and $15 per month. Some providers offer a free trial period, which can be very useful to check if the offer matches your needs.
You will also have to choose between a conventional VPS or a cloud-based model. In the case of a cloud VPS, the physical server that hosts the virtual servers is actually composed of several machines. Cloud VPS offers more flexibility because it allows you to easily add servers to the cluster, and also allows you to add more storage space to the centralized storage system.
Another key criterion is that the technical characteristics of the VPS that define performance. The RAM, storage space, data transfer restrictions, distributions, backup features, number of IP addresses offered, or processor power must match your needs. Finally, the quality of customer service must be carefully considered.
Cheap VPS: the best virtual servers
There are a large number of VPS providers on the market, and not all of them are the same. Check out the list of VPS with the best value for money through our selection of the best virtual servers.
Namecheap, the simplest VPS offer
https://www.youtube.com/watch?v=bn1NMk8e-bU
In a VPS market where offers are often complex, Namecheap stands out for its simplicity. The company offers only two different packages.
The prices start at only $11.74 per monthwhich makes it a fairly affordable service. For this price, you'll still enjoy 2GB of RAM, two CPU cores, 40GB of storage, 1000GB of bandwidth and a dedicated IP. If you need more dedicated IPs, you can also buy them individually for $2.
The disadvantage is that the package the cheapest is not managed by the hostand does not include the cPanel license. It will therefore be necessary to pay for these additional features. The offer may therefore be more expensive than it appears at first glance.
Despite this, the numerous configuration possibilities offered by the Namecheap VPSs are ideal for advanced users. Beginners, on the other hand, can turn to other more suitable options.
InMotion, the VPS with no unpleasant surprises
There are many more affordable options on the VPS market than InMotion. However, providers often hide the real price of their services by using various tricks. For example, Backup or cPanel licensing features are not always included..
On his side, InMotion plays the franchise card with a VPS-1000HA-S starter package at $27.99 a month for two years. This price may seem high, but the hardware features are well above average. You'll get 4GB of RAM, 75GB of storage, 4TB of bandwidth, and three dedicated IPs. Backup features and the cPanel license are included, and a 90-day warranty is included.
In addition, this service is distinguished by an atypical "unlocked CPU cores" feature . This allows the processing load to be spread over all the cores of the server rather than just one or two. Performance is therefore greatly increased compared to most services. You will also benefit from a "Launch Assist" feature, which allows you to speak with an administrator for two hours to facilitate configuration.
Hostwinds, the most varied VPS offering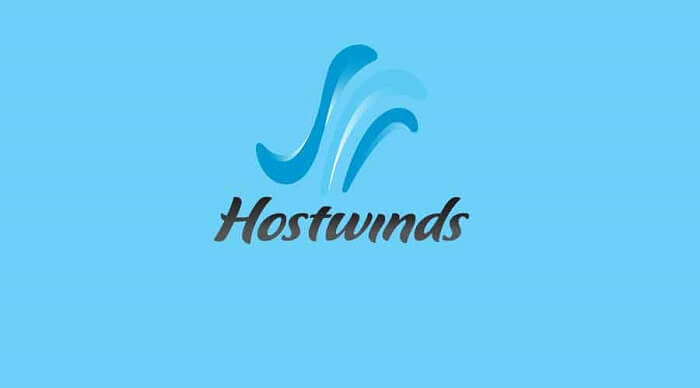 Where some people play the minimalism card, Hostwinds, on the other hand, is characterized by a particularly diversified offer. In total, the service offers more than 10 different shots.
The cheaper will only cost you $9.89 a month…. However, with this package, you will have to make do with 1GB of RAM, a CPU core, 30GB of storage space and 1TB of traffic. It will be possible to add server monitoring and backup features for an additional six dollars per month.
Better to start with the Tier Four, with which you will enjoy 6GB of RAM, 100GB of disk space, two CPU cores and 2TB of traffic. The price of this package is $31.49 per month.
The tenth and final third will allow you to take advantage of 96GB of RAM, 16 CPU cores, 750 GB of storage space and 9TB of traffic for $339.29 per month. You will be able to choose the ideal third party according to your specific needs..
VPS OVH, the VPS à la française
If you prefer to opt for a French VPS, you can turn to OVH: the French Cloud giant. You will benefit from a customer service and physical servers based in France.
Besides.., the prices are particularly attractivewith a VPS SSD 1 plan that starts at only $4 a month. For this price, you'll get a CPU core, 2GB of RAM and 20GB of SSD storage.
The VPS SSD 2 plan doubles the amount of RAM and storage space for only $6.60. Finally, the VPS SSD 3 plan doubles the numbers again and provides an additional CPU core for $14.6 per month.
Digital Ocean: price transparency
This infrastructure provider offers what it calls Droplets. These are virtual machines for application development. It specializes in the management of Kubernetes clusters. One can choose standard performances or use an SSD. Offers range from 1 GB with a vCPU up to 192 GB and 32 vCPUs. The first package costs 5 dollars per month and allows a transfer of 1TB of data and 1 SSD of 25 GB. The last one pays $960 per month for 12 TB of transfer and a SSD of 3,840 GB. VPS can also be customized by optimizing the memory or processor according to the uses (video encoding, learning machine, e-commerce platform, etc.).