A VPN or Virtual Private Network allows to reinforce the security and confidentiality of web browsing. Find out everything you need to know about these services: definition, operation, advantages…
A VPN or Virtual Private Network is a service that allows you to browse the web in a confidential and secure way by making the internet connection go through a server and hiding the actions carried out on the web.
VPN: How does it work?
The VPN user launches the service's software client, which encrypts the data. The data is then transmitted to the VPN and from the server to the user's destination, i.e. the web page he wants to visit. Instead of seeing the data from the user's computer and location, the web page in question sees the data. from the VPN server and geographical position.
This helps to enhance the security and privacy of web browsing. No one can identify the user or his computer as the source of the data anymore, and it is therefore impossible to know what the user is doing. In addition, the data is encrypted.
VPN: What's it for?
A VPN can be very useful to meet different needs. This type of service makes it possible to encrypt your activity on the weband to conceal your activity from anyone who might be interested.
These virtual private networks also make it possible to conceal your geographical position real. This way, you can access content that is blocked in your country. They also help to increase anonymity on the web. If you use a public WiFi hotspot, these services allow you to surf more securely.
As you can see, VPNs offer many advantages. Their only real drawback is that they can sometimes slow down the connection.
Are VPNs really secure?
In terms of security, not all VPNs are the same. You should be aware that the different services do not use the same protocol. However, it is the protocols that define how data transmissions are supported.
The most commonly used protocols are PPTP, L2TP, SSTP, IKEV2, and OpenVPN. Most of them were created by Microsoft. In general, it is preferable to avoid PPTP and L2TP/IPsec. The first is too old, and there is a rumor that the second is being bypassed by the NSA to monitor data transfers.
On the other hand, the SSTP and IKEV2 are very secure. The the most reliable protocol is OpenVPNwhich combines the advantages of others while getting rid of their flaws. In addition, it is an open source protocol that is constantly updated by the developer community.
Free vs. paid VPN: what are the differences?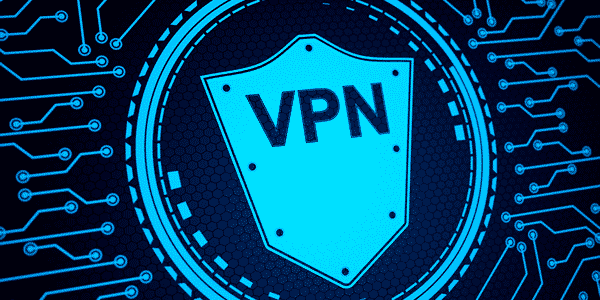 Providing VPN service is expensive. Very expensive. Providers must maintain powerful serversThe company's main activities include data transfers, paying their employees, and much more. In fact, if a service is offered free of charge, it means that compromises are made.
Some free service providers are paid through advertisingbut others use more devious methods. Some free VPNs monitor your activities or even sell your data to third parties.
It is therefore better to opt for a paid solution without breaking the bank. Some services billed at $3 to $5 per month are excellent. In addition, many of them offer significant discounts for subscriptions of one to two years.
Good reasons to install a VPN on your computer or mobile phone
Thus, as noted above, the VPN does us a lot of favours. In summary, it allows us to remain anonymous in our online activities while protecting our identity. In extreme cases, the data encryption when connecting to a public wi-fi network can expose you to danger without you even knowing it. Your data can fall into the hands of the wrong people. As a result, there is only one way to escape hackers and identity thieves: a secure VPN.
But that's not all, because the VPN also makes it possible to access content that was previously inaccessible due to geographical limitations. This includes streaming content such as on Kodi, Netflix US, Netflix Canada or the UK, and many more. With VPN, it is possible to go beyond geographical restrictions to see films or series that are only available in certain countries. It is also a good way to get around the web censorship imposed by certain schools or universities, or even certain governments, which systematically block access to certain sites. And in case your country is subject to certain geographical restrictions, a good VPN can hide your IP address, making you appear in any country in order to unblock the content you want to see.
Currently, VPN covers more than 100 countries. So to speak, the use of a VPN is not illegal as one might think. But of course, it all depends on the nature of your activity because if it is for example a download of copyrighted content and you are doing it with a VPN, the illegal nature of this activity is obvious. To find out more about VPNs and to compare the most reliable providers, click here..