Verteego is a French company specialized in artificial intelligence. It helps its customers to develop to become more competitive thanks to AI. Find out everything you need to know about this company and its Verteego Brain technology.
Artificial intelligence is a revolutionary technology, on the way to radically transforming our society. To cope with these changes, companies in all sectors must also reinvent themselves. This is why the French firm Verteego has set itself the goal of helping them to do so through AI.
Verteego : company presentation
Founded in Paris in 2007Verteego is an artificial intelligence company composed of 95% of engineers specialized in Data Science, software development, pre-sales engineering, projects, business development, administration and finance, as well as communication and legal.
It designs solutions to make its customers more innovative, productive and competitive. However, this startup is also distinguished by the importance it attaches to respect for the environment.
Verteego's philosophy regarding artificial intelligence is based on three pillars: ubiquity, universality and responsibility. These are the three pillars that guide the firm in the development of its solutions.
Ubiquity refers to the fact that artificial intelligence must be generalized on all the channels, devices and even services we use. Universality refers to the fact that artificial intelligence must be accessible to all and must integrate seamlessly into everyone's daily life. Finally, the notion of responsibility refers to the parsimonious management of resources and the improvement of living conditions, for the social and societal benefit and respect for the environment.
What is Verteego Brain technology?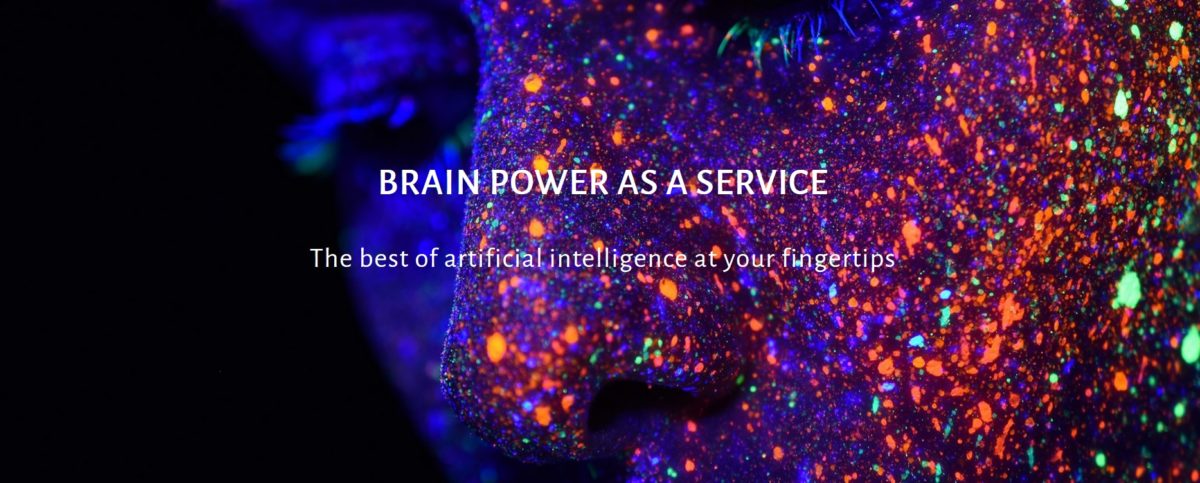 Verteego publishes a proprietary artificial intelligence platform called "Verteego Brain." . This SaaS (Software as a Service Cloud) platform brings together artificial intelligence capabilities and data processing algorithms. Its modeling capabilities are based on Machine Learning and neural network technologies, and includes both supervised and unsupervised functions.
Verteego Brain is designed to simulate the capabilities of the human brain such as listening, comprehension, vision, oral and written expression and logical optimization. Thanks to this platform, whose skills are made available to them, customers can benefit from modular and scalable solutions.
The Verteego Brain platform brings to you numerous benefits and advantages for users. First of all, by centralizing artificial intelligence capacities and calculation and decision making skills, it allows to set up new AI use cases in companies in a fast and efficient way.
In addition, its modularized architecture allows this technology to be used as a common base for a wide variety of applications. For example, it is possible to use it on single use cases and then extend it to new fields.
In addition, this architecture being also distributedAs a result, it consumes only the resources necessary for its operation. This allows companies to reduce their costs.
Indeed, created thanks to Google's infrastructure, Verteego Bain is entirely distributed in the Cloud. Its computing capacities are distributed on machines all over the world.This gives it unparalleled performance and almost unlimited scalability. In addition, users are able to freely choose the geographical location of data storage and processing.
Data security is a priority for Verteego. The company strives to be always at the forefront of computer securityand the Verteego Brain modules share a rights management system to secure the roles of different user groups.
Another strong point of Verteego Brain is that the technology is not only developed in-house. In order to achieve its goal of designing general-purpose artificial intelligence for companies, Verteego partners with its customers and research institutes to develop the platform's new skills.
What does Verteego offer?
Verteego offers its clients two distinct modes of collaboration. In the case of a customised projectIn addition, the firm works with the client to create custom intelligence solutions using Verteego Brain technology. The firm then assists the client in developing, deploying and operating these solutions.
Verteego's second offer is that of the fully outsourced AI studio. If the customer chooses this offer, Verteego will create and manage for him an artificial intelligence studio with a team and a structure entirely dedicated to the development of his AI solutions and projects.
What are the areas of expertise and clients?
Verteego specialises in three areas: retail, industry and services. In the retail areaWith the help of AI, it helps its customers to benefit from intelligent and responsive support and to assist the consumer in his choices. For example, the firm has recently developed a virtual assistant at the point of sale, an outsourced forecasting service, and a marketing assistant.
Within the framework of the Big Data Paris 2019, Verteego was present on Google's stand to present a project that allowed the client to realize a return on investment of 500,000 euros per month. Thanks to Machine Learning's technology, based on 450 days of data, the solution allows you to generate promotions at the right time to avoid unsold products. On the contrary, if a product is selling well, stocks are increased at the time of a promotion to avoid stock-outs.
In the industry sectorIt leverages AI to enable companies to proactively adapt to the external environment in order to better balance cost control and customization of the offer. For some of its clients, Verteego has, for example, created an anti-incident brigade, an energy resource optimization service, or a production assistant.
I mean, come on, in the field of servicesVerteego allows companies to save time on internal administrative processes thanks to AI: support, legal, HR, accounting… so companies can focus more on risky tasks or tasks with high added value. Examples of projects include increased customer support based on a chatbot, a virtual management agent, or an HR analyst to automatically evaluate applications.
Verteego's clients include a large number of of prestigious French and international companies. Among them: Danone, TF1, Leroy Merlin, Monoprix, Mairie de Paris, Galeries Lafayette, Auchan, Bledina, la Banque Postale, Guerlain, or the Elysée Palace…