How are tourism data collected?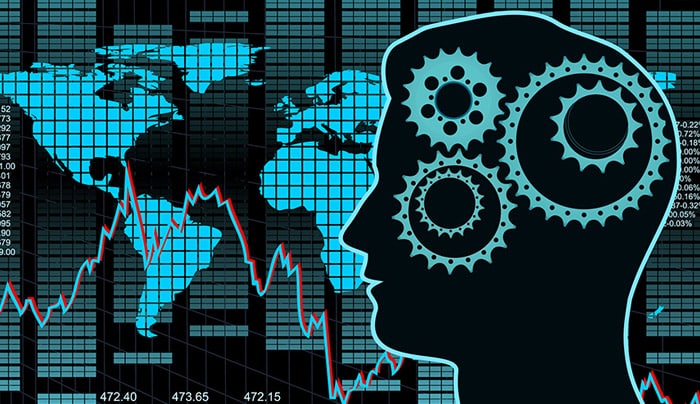 The Internet and Big Data have transformed our lives. This change is tangible in all areas, even in the planning of our holidays. From now on.., an online search allows you to get travel ideas, but also to optimize the logistical aspect by booking the ideal hotel or buying the cheapest air tickets.
On average, an ordinary person will search 5 or 6 websites from their laptop or smartphone when planning a trip. This number is likely to increase depending on the number of trips made. According to PhoCusWright's analysis, people who travel more than six times a year spend more time and do more research than occasional travellers; and. This research generates huge volumes of data that can be used for marketing by tourist agencies. Analysts can use this data to seduce the consumer, from planning the trip to the return.
In many tourist destinations, particularly in the provinces, a person is responsible for collecting data on travellers at the entrance to museums, churches and other attractive sites. More specifically, this person is in charge of questioning people about their provenance…. Until now, this has been the way the tourism and hotel industries have operated.
In Spain, for example, all data were based on surveys and studies. The most of these studies were carried out by public departments sometimes ignoring the commercial interests of the companies in the industry. The situation changed with the emergence of web analytics and the explosion of Big Data.
Big Data's changes to the tourism industry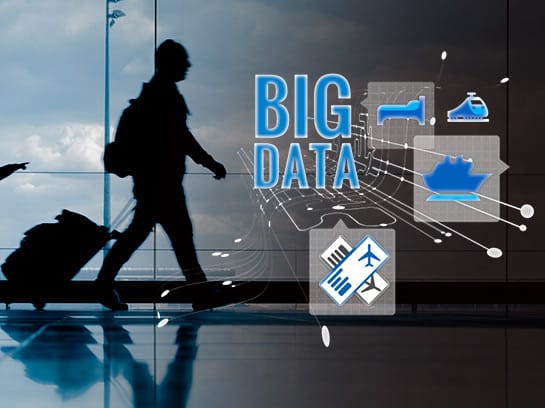 Research conducted by the World Travel and Tourism Council shows that thehe Big Data is gradually transforming the global tourism industry. Some of these changes are beneficial to the industry, while others discourage some people from travelling.
Tourism businesses need to understand the different implications in order to find a strategy in line with these new technologies. Today's tourists are more informed than ever before. Big Data allows them to share information with their loved ones on social networks. Likewise, Brands and government agencies can share important information about tourism..
The first consequence of Big Data is that most people are less inclined to take risks. They now know the world better than ever before. It is… possible to study foreign cities in detail to learn about the main attractions and risks to be avoided.
Faced with this phenomenon, some people are now afraid to travel. These people have learned about the diseases, crimes and dangerous animals that are prevalent in some parts of the world. For example, According to the WTTC report, 67% of millennials prioritize safety over adventure in their travels.. This is a significant change from previous generations.
Of course, this fear of risk does not affect all regions. Digital information has demonstrated that many countries are less dangerous than is popular belief. According to CNN, people are now afraid to travel to Istanbul in Turkey, for example. Information has shown them that this capital is less dangerous than they thought. Recent events have unfortunately shown that the main tourist spots in this city are still dangerous, but this is just one example.
Thanks to Big Data, Tourists are also more likely to discover and adapt to the culture of the countries they visit.. In the past, individualism was very much in vogue among travellers. Most tourists wished to maintain their own cultural habits and preferences while travelling abroad.
Today, more and more travellers wish to adapt to the local culture of the countries they visit. They become aware of their differences. For example, according to the WTTC, 60% of tourists feel that they should hide their differences as much as possible from the people they visit during their travels.
Thanks to Big Data, people now plan their trips in more detail. They are much more familiar with the attractions of foreign countries, and know how to get there on their own. This change has enabled many small businesses to become tourist centres, thanks to the sharing of opinions on small restaurants and hotels via Facebook or Instagram.
How can the tourism industry adapt to Big Data?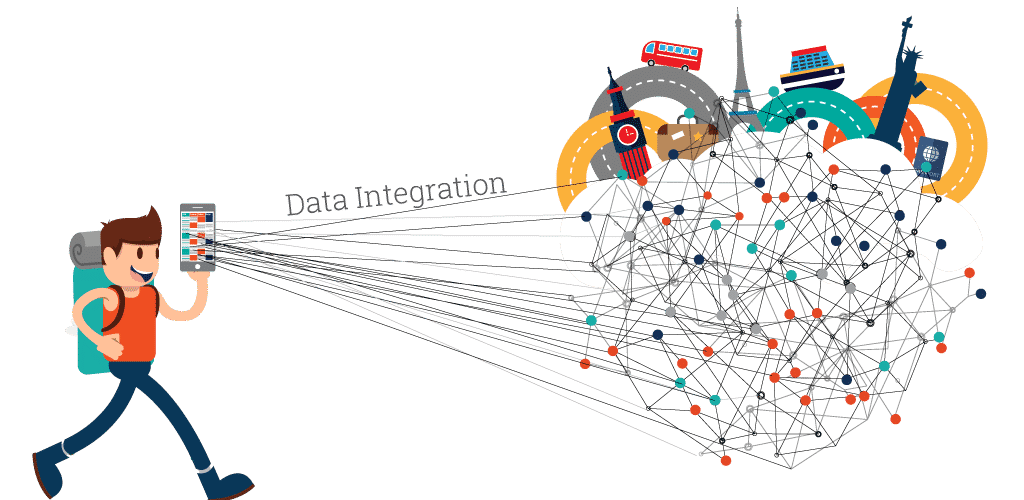 To adapt to these changes, Tourism companies can play an important role in influencing travellers' decisions.. They need to understand the changing desires of their clients and share information that influences these decisions.
Since young travellers are becoming more concerned about safety, so companies need to put in place safety measurement tools. For example, the crime rate and the frequency of epidemics in different regions need to be noted. Proactive companies can then encourage their customers to travel to regions considered safer.
Every year, thousands of tourists visit the United States. These visitors arrive for a variety of reasons, but most come for entertainment. These statistics are very important to the U.S. economy. Recently, Big Data is used to calculate the impact of tourism on the US, according to a report published by the US Department of Commerce..
In four years, The tourism industry generated an additional $15 million between 2009 and 2013.. To continue this growth, companies must use data wisely to target the right customers. When analyzing statistics on visits to the United States, there are some important categories of data: points of entry, total international arrivals, major markets, and the distinction between tourism and business.
These data are important for stakeholders in the tourism and travel industry. They provide companies with the tools they need to focus their efforts on the most important areas rather than dividing their marketing into different groups that may not correspond to the target audience.
Thanks to the data, marketing can be focused on the type of travellers visiting the country, and which region of the country. When a company understands which groups are visiting the country or travelling through the region, it is possible to address this group directly through targeted marketing campaigns. Focused marketing techniques can save hundreds or even thousands of dollars.
Similarly, the data can be used to determine from wherewhere visitors come from. The Demographic data allows us to know the cultural habits of tourists in order to create marketing campaigns that will appeal to them.. It is also possible to determine whether it is necessary to recruit bilingual people to ensure hospitality.
He's it is very useful for tourism businesses to know where tourists come from, what places they have visited, and where they are going next. This information can be collected by implementing Big Data and gathering information by cross-referencing bank data, by communicating with tourist offices and by directly aggregating data provided by customers with their mobile phones.
Likewise, anything to do with money should be considered fundamental information for the hospitality industry. Knowing how much money clients can spend and how they will spend it is important in determining which services to offer. Finally, the clients' activities and how they do them should be taken into account.
In the first place, all this data allows to know exactly what a person comes to do in the city and in the hotel. After 10 days, it is possible to find out which outings the customer has made and whether he plans to repeat them. Moreover, thanks to the technological guarantee provided by the Big Data and the data centres of the people involved in the process, it is impossible to lose this data. The Big Data also allows access to this data at any time if necessary. Here again, marketing campaigns can be targeted to avoid promoting a hotel in regions where there is a high demand for hotels.where no one fits the typical profile.
Big Data helps to deliver better service and improve the customer experience. It also enables save large sums of money by offering only those services that correspond to the client's expectations. The service itself can also become part of the data collection process.
However, there are still a number of issues to be resolved. The data, and in particular personal data, must comply with data protection laws.. Similarly, the customer must explicitly consent to the sharing of certain data such as his bank details, his identity on social networks… It is also necessary to have people within the company capable of taking charge of data analysis.