Digital facilities are mushrooming in every region of the world. After analysis, here are the 10 countries that are important emerging data center markets.
The global situation has given rise to numerous inflations, including rising component prices and the real estate sector. Adding to this is the incessant concern about sustainability. The fluctuation of the data center market within emerging countries is explained. According to Ralph Davidson, regional industry spokesman for JLL, data center industries have recently been migrating to emerging markets.
10: Kenya (Nairobi)
South Africa as well as Egypt are fluctuating in digital infrastructure. The rest of Africa seems to be left behind, but things are changing. In Nairobi, the capital of Kenya, data centers are taking up more and more space. This emerging market is supported by a climate and energy conducive to local production and a growing population that is positively embracing the cloud. There are 7 data centers in the country, including one under major construction by IXAfrica. At 42.5 MW, it will be one of the largest hyperscale and colocation campuses in the country. The main operators present are IXAfrica, Africa Data Centers and PAIX.
9 : Spain (Madrid)
Madrid is lately an emerging market for hyperscale and cloud services in Europe. Investors are coming from all sides to invest there and in recent years, high-profile acquisitions have been made. Equinix took over Itconic in 2017; Asterion, on the other hand, has brought most of Telefonica's data centers under its management. Big names in the digital industry such as AWS, Microsoft and Google are already thinking about setting up cloud regions in Spain. Today, there are 22 data centers. On the initiative of Merlin Properties and Edged Energy, three constructions are underway in Madrid, Bilbao and Barcelona. Equinix, Digital Realty and Nabiax are the main operators.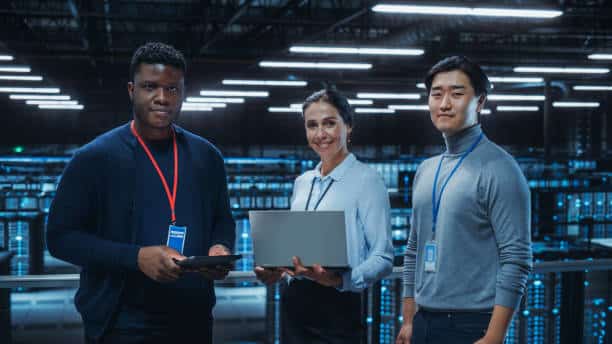 8 : Turkey (Istanbul)
Istanbul has always been considered a crossroads city between Europe and Asia. This position is of particular interest to the data center industry to invest in today. Equinix has already identified it as an emerging market for digital infrastructure development. It is home to 24 data centers with 15% growth rate of the Turkish industry. Equinix, Vodafone and Turkcell mainly operate there.
7: Malaysia (Cyberjaya)
Located in the heart of Southeast Asia, Malaysia is preparing for a digital boom in components and cloud infrastructure. At the same level of maturity as its neighboring countries, Cyberjaya is Malaysia's technology hub. It is therefore an emerging market for data center expansion due to its strong growth. A 50MW hyperscale data center is being built there by AIMS DC. 15 data centers are present in this region, including 70% of the total Indonesian capacity. NTT, Keppel Data Centers, Regal Orion are the main operators.
6 : Vietnam (Hanoi)
Thanks to digital literacy and significant electronic adoption, digital in Vietnam is abounding. Local demand for cloud services is also growing. Data centers in the country are located in Ho Chi Minh City, Da Nang and Hanoi. The latter is less developed than the other two, but the coming years will change the statistics. Hanoi is considered a possible emerging market for data centers. With 11 data centers on site, the local market amounts to 1.5 billion. FPT Corporation, KDDI, Viettel are the main operators.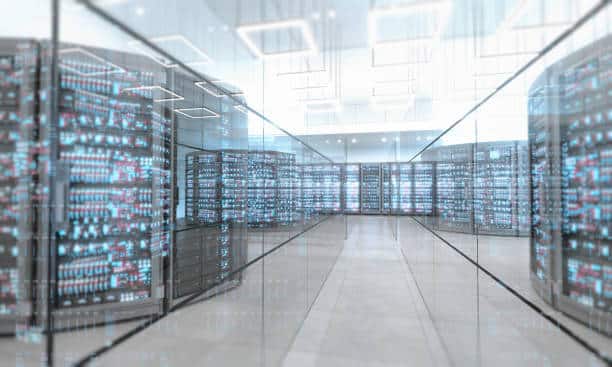 5 : Brazil (Sao Paulo)
With a growing population, but lacking in digital infrastructure, Sao Paulo is one of the largest data center markets in Brazil. Digital Realty operates 13 sites there. In Latin America, Brazil alone is the largest data center market with 17 companies operating at least 44 co-location facilities. In addition, there are those operated by telecommunications. About 295 million euros have been mobilized for the data center industry since last year. Currently, AWS is preparing to move to Sao Paulo. There are 27 data centers in Sao Paulo, the main operators are Ascenty, Equinix and Scala.
4 : Russia (Moscow)
Russia is never absent when it comes to data center development. According to Guy Willner, CEO of IXcellerate, over the next five years, the Russian market is expected to grow at twice the rate of Western Europe and the US. The largest fraction will be in Moscow, the emerging market. Local public operators Rostelecom and its subsidiaries hold the majority of sites in the country. 33 data centers exist there, and the largest project is led by Rostelecom. The latter, IXcellerateand MTS are mainly operating there.
3 : Indonesia (Jakarta)
Jakarta automatically acts as an emerging market in digital infrastructure with its links to Singapore's data centers. The forecast for 2026 is 2.97 billion. The need for digital services and infrastructure will increase over the years. If currently, there are already 29 data centers. The main source of investment is hyperscale cloud. Princeton Digital, Keppel and SpaceDC are the basic operators.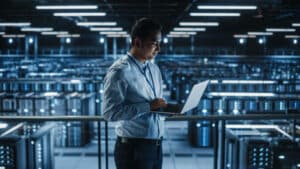 2 : India (Chennai)
The large population in India is still poorly served by digital infrastructure. However, with this lack, projects can develop freely. Chennai is undoubtedly an emerging data center market with a projected regional capacity of 174 MW by 2023. 14 data centers are located there and the main operators are Tata Communications, STT Global Data Centers and NTT.
1 : Japan (Osaka)
Although Japan is one of the largest data center markets in the world, a cluster of this development is found in Tokyo. 57 data center facilities were located there in 2021. Osaka has only 14. This is expected to increase over time with a 78 MW campus being built by ESR Cayman and Hong Kong Logistics. There are also AWS, Google and Microsoft.

Facebook



Twitter



LinkedIn