Tencent is one of the biggest Chinese companies working in the digital field next to Alibaba and Baidu. Many services are offered by this firm in various fields. The present file will dig into what Tencent is and its main activities.
Tencent is a major competitor for GAFAM as it offers about the same digital products. Currently, it is constantly conquering new territories to expand its business beyond China and even Asia. However, many companies have not had the privilege of knowing more about the main services of the company. This file has been compiled with this in mind.
What is Tencent?
Tencent Holdings, or simply Tencent, is a large Chinese firm which has rather remained in the shadows. Indeed, the company was founded in 1998 and is based in Shenzhenin China. It focuses in particular on the development of digital technology.
Apart from instant messaging services, the firm also deploys its skills in various other areas such as health and entertainment. Recently, Tencent has experienced a major breakthrough in the field of cloud and theartificial intelligence.
Tencent is involved in various fields such as social media, streaming, cloud service or video games. Indeed, Tencent QQ is an instant messaging service that was created in February 1999 in China. As for WeChat, it is a mobile messaging application.
In addition, the company invests in several technology companies. For example, it is the majority shareholder in Riot Games, the developer of League of Legends since February 2011. However, Tencent is only a minority shareholder in Epic Games, the company that developed the famous interactive games such as Fortnite and Infinity Blade.
Tencent also offers electronic payment services like Weixin Pay or Credit Card Repayment. However, the company is also present in the field of Big Data. In the following, we will focus on how Tencent operates in these three sectors.
Tencent and Big Data
In the field of Big Data, Tencent has several services of cloud computing. First, there is the Elatsic MapReduce or EMR, added from the ElasticSearch Service or ES. Recently, the company deployed Tencent Big Data Tiangong, an intelligence platform of 4th generation.
Tencent Elastic Mapreduce or EMR
Tencent Elastic MapReduce is a cloud computing service dedicated to enterprises. It integrates cloud computing and open source community technologies such as HadoopSpark, etc. The EMR service allows you to create a secure Hadoop cluster.
Elastic MapReduce accesses a wide range of open source Big Data components. These components can be mapped or mixed, depending on the user's needs when creating clusters. Moreover, the conservation of creation parameters is also possible. This is useful to recreate clusters at will.
Furthermore, the Hadoop cluster created in this way is fully secure, either in a web console or through APIs. In addition, one can separate storage and compute nodes in clusters and data storage based on COS can accommodate petabytes of data.
EMR also provides network protection and intrusion detection services. It has a mechanism for emergency recovery in case of failure of the main node.
The Elasticsearch Service or ES
The Elasticsearch Service is fully compatible with theELK architecture. As a result, it is more used for search navigation on Web sites. ES also allows to monitor Service log as well as browsing path analysis in various sectors (gaming, finance, etc.).
In addition, it is possible to aggregate and transfer logs from other products to the ES cluster using collection and transfer tools like Logstash and Beats. With ES, one can also perform full-text searches, structured queries, and can analyze data. With the API RESTfulIt is possible to create custom search services.
But again, the service has a wide range of node specification options. This allows the user to choose which models to adopt depending on the volume of data or queries, and thus customize the storage capacity of the nodes. This allows you to increase storage capacity based on your business needs.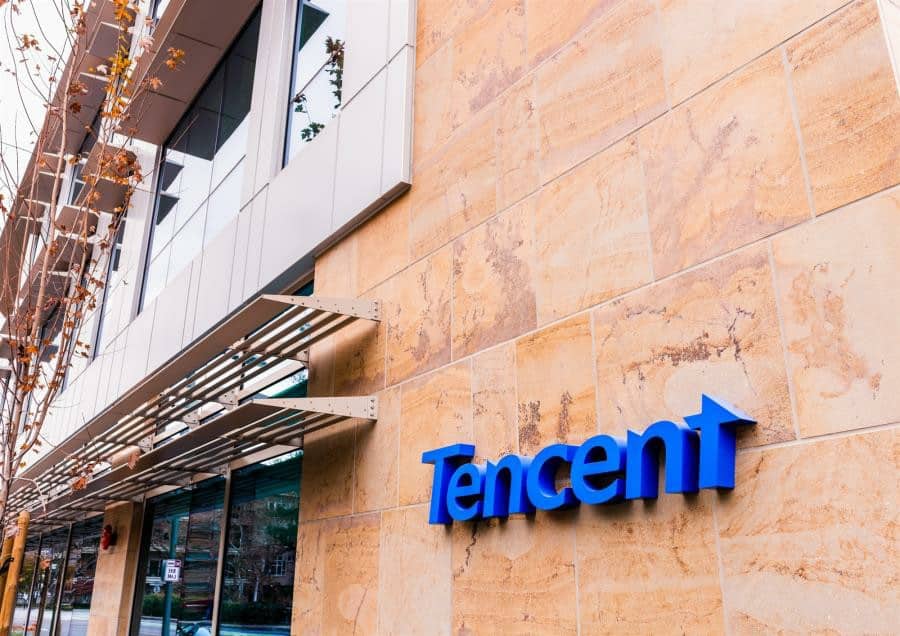 Tencent Big Data Tiangong
Besides ERM and ES, Tencent has also deployed a new Big Data platform called Tiangong. It was officially launched on April 18, 2021. Tencent is banking on a fourth-generation intelligence platform. It uses secure methods to connect and collect data. A unified processing engine allows for more efficient use of this research data.
In addition, Tencent Big Data Tiangong also uses intelligent methods to conduct closed-loop data processing. This provides a solid foundation for digitize and convert the data in a smart way. Tencent aims to offer developers, businesses and even governments an easy upgrade with this new platform.
In the field of artificial intelligence (AI)
As Tencent aims to become "the most respected Internet company," it is betting big on artificial intelligence. " AI in everything " is among the slogans of the firm. Thus, WeChat now has 1 billion users.
Apart from that, Tencent is expanding its activities in the sector of digital assistants, sports, games; in short, everything based on AI. The company is involved in live broadcasts and is even investing in smart cars.
Technologies used in the field of AI
Tencent uses AI by conducting research on machine learning, computer vision, speech recognition as well as natural language.
Research onautomatic learning aims to distribute computing widely, to offer supervised and unsupervised learning, and reinforcement learning. Research on computer vision include mounting, analysis and understanding, detection, recognition and tracking of objects. They also include mapping and 3D vision.
Secondly, research on recognition speech aim at speech enhancement, acoustic modeling and also speech synthesis. Finally, as far as research on natural languageThese include semantic analysis, recognition reasoning, and even machine translation.
What is Tencent using AI for?
All these researches, Tencent uses them for various purposes. The main goal is toimprove the user experience While promoting partner companies. Tencent is using AI in video games so that virtual worlds can provide a better experience for players.
In addition, content AI aims to create personalized recommendations. And the reason Tencent is using AI for social media is because it wants to provide more natural and therefore more entertaining interactions for users. In the industry sector, AI is present in order to improve the productive capacity of companies. However, Tencent is also using AI in agriculture, manufacturing and medical fields.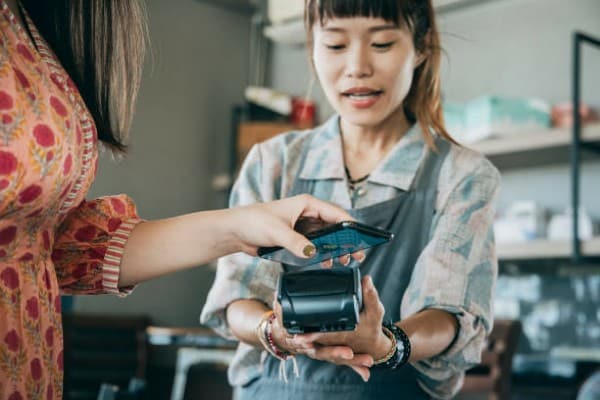 Tencent's activities in the field of Data Center
Tencent has its own private cloud service: the Tencent Cloud. The company is currently qualified as an Internet giant in China, and in Asia. It is from this service that Tencent allows its users to enjoy the instant messaging services QQ and WeChat. Tencent Cloud is becoming more and more widespread although it is not yet in our top cloud services.
Tencent's coverage areas
Today, it has 69 availability areas in China spread around the world. In 2021, the firm opened several data centers in Asia including one in Jakarta, one in Bangkok, another in Hong Kong and one in Tokyo. The company also opened a new data center in Frankfurt, Germany.
The recent addition of the data center in Latin America expands Tencent's network. The company now has a presence in 27 regions. Apart from these data centers, Tencent has also set up new availability zones in Asia and Europe. This makes Tencent Cloud the cloud data storage service of choice
What you can do with Tencent Cloud
Tencent Cloud offers various products, data storage and security among others. The data storage at Tencent is scalableThe service has several nodes that form a content delivery network. The service has several nodes that constitute a content delivery network.
Tencent also has a virtual private cloud and allows traffic to be distributed for load balancing in the cloud. In addition to this, in terms of databases, the service supports various relational databases including MySQL, SQLServer or TDSQL.
And to close the case, it is important to note that Tencent Cloud is one of the services secured in this area. It accesses complete data detection and protection. Users of the service are also protected against DDoS attacks, in addition to message filtering and anti-spam.

Facebook



Twitter



LinkedIn