Le SDS or Software Defined Storage is a type of storage system that separates the hardware part from the software part in order to offer more flexibility. Learn more about the definition, benefits and key vendors of SDS.
The SDS or Software Defined Storage is a storage system based on physical servers. However, storage software delivers the hosting functionality. Thus, the software layer operates independently of the physical storage hardware. The abbreviation should not be confused with that used for motorcycle parts. It is also used in biochemistry (sodium docedyl sulphate), for the eponymous detergent or in biology.
SDS or Software Defined Storage
Many people consider all storage systems to be Software Designed Storage. In their view, all systems require software to support the hardware. However, it is mainly a term used for marketing in the United States.. SDS refers to storage systems based on servers with Intel x86 processors. They also reduce costs compared to Storage Area Networks (SAN) and other Network Attached Storage (NAS).
SDS or Software Defined Storage: What is it?
Unlike SAN and NAS systems, which inseparably couple hardware and software, Software Defined Storage products allow users to update their software independently of the hardware. Common features of these facilities include the ability to aggregate storage resources. The scale of a system on a server cluster can be changed. The shared storage pool is managed through a single administration interface. Finally, rules are defined to control storage functionality.
We're talking about SDS when hardware components are interchangeable and come from a particular vendor. Components must be carefully selected according to the user's needs. These are CPU, RAM, NICs, HBAs, HDDs, SSDs and standard buttons. These must be suitable for the intended use.
A SDS solution must offer full functionality only with the softwareand must not be dependent on a specialized external storage system. All the intelligence comes from the storage software. Finally, an SDS solution offers autonomy and redundancy at the system level.
On the other hand, SDS does not offer orchestration or storage virtualization.. Software-defined should not be confused with software-managed. It is also not enough to connect a SAN to VMware or OpenStack to turn it into an SDS.
Many people mistakenly think that any hardware is compatible with SDS systems. This is true to some extent, but not completely. The different components, firmware versions and configurations have to be taken into consideration. It is best to follow the recommendations and good practice guides provided by the SDS vendor of your choice: VMware, IBM, Dell EMC or Hitachi. To learn more about them, Gartner has a newsletter dedicated to Software Defined Storage.
SDS or Software Defined Storage: What are the advantages?
Computerized SDS has several advantages. This type of storage system makes it possible to cope with the phenomenon of exponential growth in the volume of data, particularly linked to the massive adoption of the Internet and mobile technologies. Something that traditional storage solutions do not allow. Their design is rigid, and does not offer the scalability and flexibility needed to cope with the explosion of Big Data. The explosion in the volume of unstructured data is indeed contributing to the rise of SDS, the only type of system that allows the scale of a storage architecture to change as needed.
IT SDS also helps to reduce costs, since the total price is significantly lower for equal performance. All in all, the costs can be reduced by up to 70-80%.. Finally, Software Defined Storage greatly simplifies the entire storage process. From hardware purchase to migration, installation, support and ongoing maintenance, updates, password configuration… everything is simplified.
Imperial College London, for example, acquired such a system in June 2019. It enables better management of the petabytes of data generated each year by researchers while increasing efficiency. Simplification and lower prices reassure the university. This has enabled it to connect 30 storage islands together. Thus the 5 petabytes of data present on the infrastructure are now accessible. Arcastream and Excelero, the two integrators, relied on technologies such as NVMe SSDs and powerful network services.
Does IT SDS or Software Defined Storage meet my needs?
Companies that have understood that IT and technological innovation are at the heart of their business are the first to adopt SDS because they have the skills, the technical staff and understand the benefits of this technology. In addition, a large portion of the budget of these companies is invested in IT, so the cost savings are immediately noticeable. Key users include cloud service providers, XaaS companies, hosting companies, managed service providers and IT companies.
In the near future, mainstream companies will in turn adopt SDS. These include banks, insurance companies, pharmaceutical companies, telecoms and car manufacturers. These companies have already started to adopt software defined storage. The last ones to adopt SDS are likely to be the small companies that do not have the resources or knowledge to do so. However, they are more likely to adopt hyper-convergent solutions.
Choosing the right tool
It is also important to choose the tool that suits your needs. Every company has its own storage needs, and users need to define their situation well before going to market. Some need a file storage solution, some need an object storage solution, and some need a block storage solution. The level of performance is quantified using units such as TB, IOPS or MB/s.
Specifically, there is no such thing as no miracle solution to meet all needs. Even solutions that offer unified storage that combines block, file, and object storage don't excel in any of these three categories. Therefore, while SDS solutions can reduce the complexity of a data center, larger customers need to use more than one solution. Fortunately, there are SDS solutions for every situation. It's up to each individual to find the right one for their needs.
The different solutions of Software Defined Storage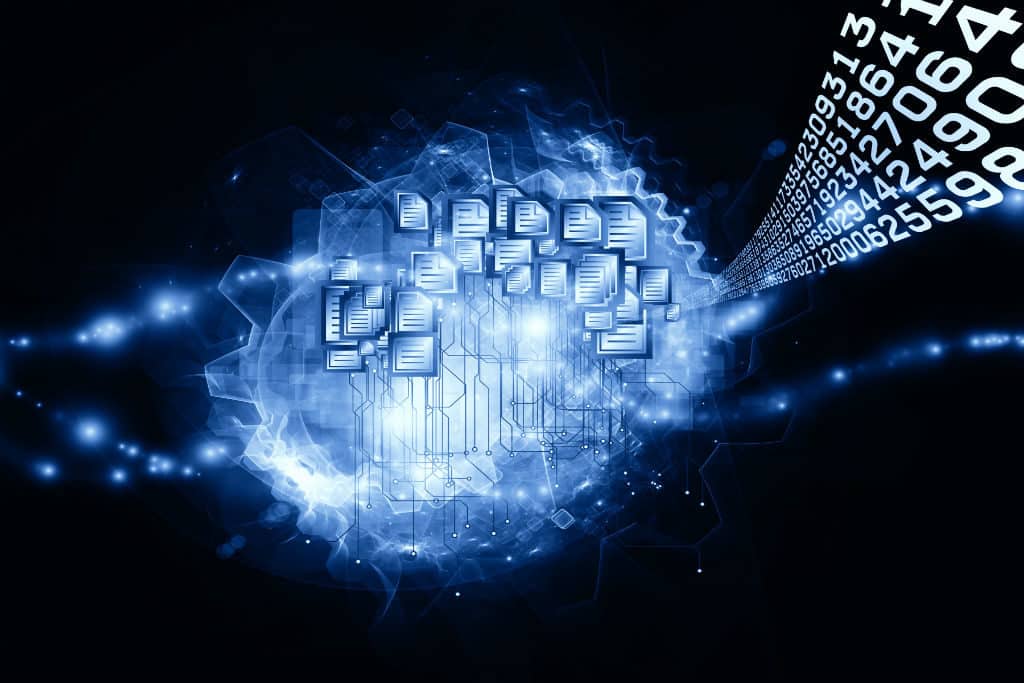 In view of the lack of a precise definition for software-defined storage, it is Difficult to create separate categories for different types of SDSs.. Some Software Defined Storage supports block, file, and object storage, but often prefer one or the other. Others support one or two storage protocols. For example, some systems started as object storage before adding file storage protocols.
All Software Defined Storage runs on a server OS or on a virtual machine.. It is possible to run them on machines on site or via the cloud. Some Software Defined Storage even launches from a container to conserve server resources and facilitate the management of container-based storage applications and services through an individual orchestration tool.
Proposals from suppliers
As a general rule, vendors offer several hardware options. Some SDS vendors offer products that bundle standard server hardware for easy deployment. Many products also allow users to scale computing and storage resources separately. Hyper-converged solutions provide even more flexibility. Leading vendors of hyper-converged infrastructure software combined with standard hardware include Hewlett Packard Enterprise, Nutanix and Pivot3.
Other storage vendors have started selling software versions of their products. Examples include Dell EMC UnityVSA, IsilonSD Edge, IBM Spectrum Accelerate, and NetApp OnTap Select. There are also many open source SDSs such as Ceph, FreeNAS, Gluster, and OpenStack Swift.
Finally, a list of the best SDS vendors should be drawn up. According to IDC, the top three 2017 best sellers of this particular technology are none other than Dell EMC, IBM and WMware. In the Hyperconverged SDS category, the top sellers are Nutanix, SimplibiVity, a subsidiary of HPE, and Dell EMC.
Software Defined Software powered by the learning machine
Lenovo has partnered with NVM-Express, a specialist in this technology, which combines it with solid state drives (SSDs) using the NVME standard. This standard enables faster operations and larger storage areas.
However, a new trend is emerging in relation to artificial intelligence and machine learning. DataCore, a Florida-based expert in the field, launched DataCore One in July 2019. It integrates the DataCore Insight Services cloud-based analytics platform. This platform enables predictive management of remaining storage space. This enables the planning of the capacities required for an IT project. In addition, the analysis engine detects anomalies and then the platform offers recommendations for remedying them. This unified console should facilitate the control of all the elements of an infrastructure. Note that a vSphere or Hyper-V host is required. A 30-day demonstration can be deployed on four virtual machines.
A growing market
The number of players mentioned proves the dynamism of this market. Coherent Market Insights, a research firm published a study on Software defined Storage in January 2018. According to the data presented, this market was worth $4.7 billion in 2016. Coherent Market insights predicts that the annual number of sellers will rise to $47.2 billion by 2025.
This corresponds to a annual growth rate of 5.9%. over this period. The market will continue to be dominated by players based in the United States. In 2016, the banking sector was predominantly using this technology. It will continue to dominate. However, it is health care that will favour the purchase of this type of solution. According to the research firm, 275 million wearables were shipped in 2016. The Internet of Things will therefore be an important factor in the adoption of SDS.
OpenSDS Project: the Open Source SDS project of Linux, Huawei, Dell, Yahoo and many others.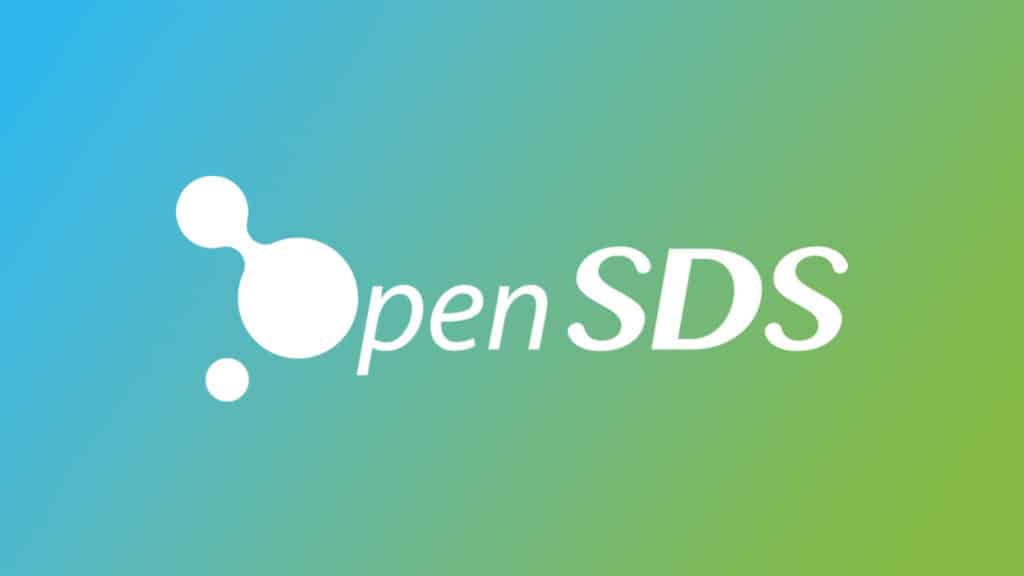 The The OpenSDS Project was officially launched in November 2016. by the Linux Foundation. The goal of this project was to enable different companies to collaborate together on an open storage platform, as already exists for computing and networking.
The project comes fromcompanies such as Hitachi, Huawei and Fujitsu.. Subsequently, Dell EMC joined the initiative in December 2016. Other companies using SDS have also joined the project. These include Vodafone, Yahoo Japan, and NTT Communications.
This Open Source platform is intended in particular for companies that have an traditional on-premise computing environment and Cloud applications and seek to connect them to their infrastructure.
The OpenSDS code provides a management and control interface for all the different types of storage. Thus, OpenSDS aims to "put the right data in the right place at the right time" through an intelligent, self-contained data storage management framework.
OpenSDS Introduces SDS Hypervisor for Kubernetes and OpenStack
End of July 2018, OpenSDS released its first code: Aruba. The latter aims to unify storage with Kubernetes for container storage and control. OpenStack facilitates here the control of virtual machines. Aruba offers a single storage controller for both cloud and container storage, but also provides data replication capabilities for data protection, data migration and disaster recovery.
According to Market Research Engine, this sector brought in $6.27 billion. The market is expected to grow rapidly, with $24.45 billion in revenues expected in 2024. This represents an annual growth rate of 29.19% over the period 2018-2024. Indeed, the major groups hail the scalability, agility and flexibility of this technology.
Commvault acquires Hedvig
Data protection and recovery specialist Commvault announced the acquisition of Hedvig for $225 million. The acquisition was announced on September 5, 2019. The company, based in Tinton Falls, New Jersey, is expanding its portfolio of solutions and diversifying. Hedvig offers a solution to manage Kubernetes environments, virtual machines, applications and Cloud instances.
The company already offered the ability to replicate data across six sites, data encryption and support for the most common hypervisors on the market (vSphere, Hyper-V, KVM and Xenserver). Commvault thus strengthens its ability to address the hybrid cloud market. In addition, the group intends to leverage these technologies to facilitate backup management in disparate environments. It therefore applies the precepts of the multi-cloud.