SAP encompasses enterprise resource planning software. The system is responsible for managing business processes within a company, from human resources to sales to supplier relations.
In an enterprise, it is best to choose a system that facilitates theoptimal use of resources, inputs, labor and machines. SAP or System Applications and Products in Data Process provides ERP software for manage the entire production process as well as the management of the company's data. It can integrate the supply chain with suppliers, the flow of products and the relationship with customers, or the management of stocks. Its speed and profitability contribute to giving a efficient result. Currently, the number of companies adopting it is gradually increasing. However, some people still don't know what it really is. So, read on if you want to know everything about SAP.
What is SAP?
SAP is a multinational company founded in 1972 by former IBM employees and headquartered in Waldorf, Germany. The firm provides software solutions designed to optimize a company's business in all areas of administration. Today, SAP is the leading provider of ERP (Enterprise Resource Planning) software.
In common parlance, SAP also defines theset of software intended for ERP. As an information system, it facilitates the management of actions. In particular, SAP focuses on actions that are directly related to production, logistics, marketing and accounting. However, the service also covers the needs related to administration and customer relations. In this way, it provides the necessary tools for this purpose.
In 2018, SAP, the company, serves at least 404,000 customers in 180 countries. The majority of its customers, that is, the 80%, are small and medium-sized enterprises. In addition, an estimated 77% of business transactions worldwide use an SAP system.
Although it is not a direct rival of GAFAMthis ERP giant is now ranked 12ème largest technology company On the Forbes list. In 2017 alone, its revenue was around $27.4 billion.
What is SAP software like?
Basically, SAP offers a bespoke, boxed, open source system. It is said to be a custom system because, as a whole, the systems are designed to meet specific needsThe firm must ensure that it meets the client's needs. Thus, the firm must ensure that it meets the client's needs. This is a good solution, especially for small and medium-sized companies, despite the fact that it is more costly and fails in case of unforeseen events.
On the other hand, most of the ERP software that is not customized is canned. Therefore, the service does not meet the specific needs of the client. On the other hand, it aims to meet the market's need by being more extensive. This solution is best suited for companies with broader needs that cannot afford a custom system.
In addition, SAP is particularly an open source system that the customer can modify it according to his needs. The system uses the ABAP programming language in its specific domain. This offers a major advantage to its users.
SAP Architecture
If we focus on its architecture, SAP has three layers namely the presentation layer, the application layer and the database layer. The presentation layer contains the user interface while the application layer provides business logic. As for the last layer, it keeps the data.
The presentation layer is located on the user's computer. It is what provides the SAP graphical interface. But it is also the part that takes care of the communication between SAP ERP and its user. Note that its graphical interface is light.
As for the application layer, it is the very cornerstone of the system. It is the one that executes the business logic responsible for the management of transactions and access to databases. In the case where the business logic is overwhelmed by the load, the application layer can be distributed among many servers.
As far as the database layer is concerned, it stores two types of data including real data and programs to be executed frequently.
Benefits
If SAP is among the biggest technology firms today, it is because it has several advantages. Here are the main advantages of the system:
Integration
Any ERP strategy undoubtedly aims to avoid, or at least to reduce, the capture of reducing data and the redundancy of data. Integration is a great advantage of SAP in this case. It is indeed an important component in ERP since it improves the individual efficiency of the user.
Flexibility
SAP is also a highly flexible system. This allows companies toadopt their own rules at the system structure level. For example, a log entry will not be accepted into the system if there is no equilibrium.
Alternatively, organizations using such a system can adopt selective access to each area of the structure. For example, access to sensitive data is only allowed to qualified personnel. The flexibility of SAP is also reflected in the possibility of integrating data with various databases. Also, customers can download information into spreadsheets for further analysis.
Expanded functionality
In addition to being flexible, SAP is also multifunctional. The system has functionalities for managing financial transactions, product life cycles and the supply chain. It includes various analytical functions such asperformance evaluationThis confirms its effectiveness in ERP. This confirms its effectiveness in ERP.
Today, private companies and governmental organizations use most of the functionalities of SAP to ensure their smooth operation.
In addition to these three main advantages, SAP also has other strengths such as promoting consistent practice, no duplication, multidimensional project monitoring and reporting, etc.
Disadvantages
It is true that the SAP system offers a large number of advantages to its users. But it also has disadvantages, namely its high costs and complexity.
An expensive system
The other side of the coin is that the system is much more expensive. Indeed, adopting such a system implies hardware and software needs and requires a certain level of competence for its implementation.
The company must choose between hiring employees with specific IT skills or paying for external consultants. Software maintenance and periodic updates There are also ongoing costs. In addition to this, staff must be trained for their positions.
A complex system
Despite its great flexibility, SAP is a complex system. In most cases, the company must implement a function for employees to become familiar with the software. The actual implementation of the system then takes longer, up to several years.
In addition, the system undergoes continuous upgrades so that it can adapt to the market. It follows the changes in the market and in productivity. These changes are both an asset and a liability for the system. An asset because it adapts to reality. A hindrance, on the other hand, because it involves high costs.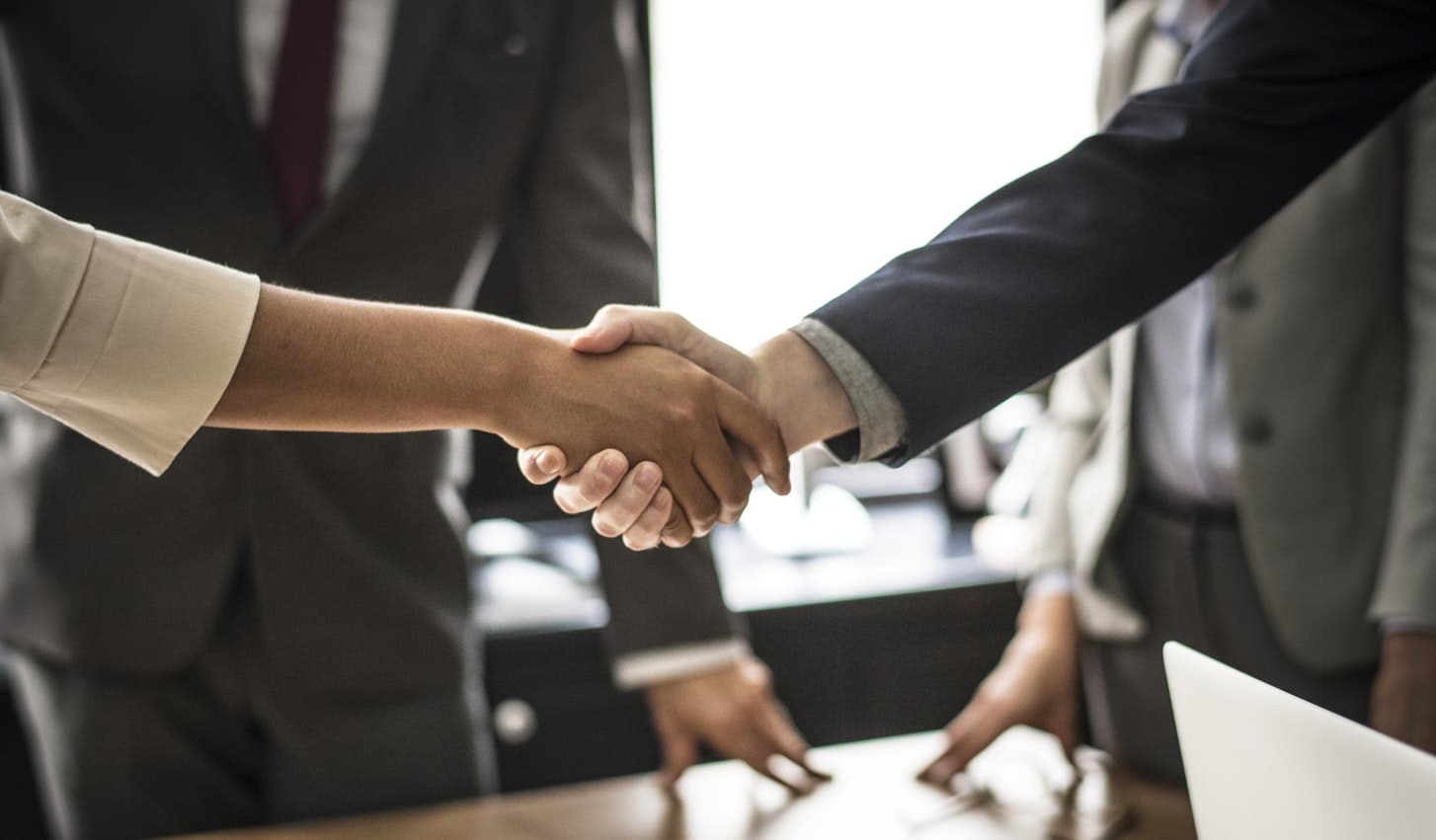 What about SAP Business Suite software
Business Suite brings together the applications of SAP ERP in order to meet customer needs. These include SAP SCM, SAP CRM, SAP PLM, SAP SRM and SAP APO:
SAP SCM or Supply Chain Management
This is the SAP module that manages the supply chain within the company. Its role is to plan and rationalize the logistics network and the company's resources. SAP SCM is also responsible for supply and demand analysis and constraint management. The module includes three types of flows: product flow, information flow and financial flow.
SAP CRM or Customer Relationship Management
Like Salesforce, SAP also offers a customer relationship management software in all areas: sales, marketing, customer service, e-commerce. It enables the automation and integration of customer-oriented activities. SAP CRM also provides tools for customer analysis leadssocial media, etc.
SAP PLM or Product Lifecycle Management
PLM refers to the life cycle of a product. It encompasses the entire product journeyfrom inception to sales, service and retirement. Product lifecycle management allows for faster product start-up while reducing costs. This software also facilitates data traceability.
SAP SRM or Supplier Relationship Management
Based on the NetWeaver platform, the SAP SRM software allows the company to automate and accelerate its procurement process. This makes it possible to set up long-term relationships with suppliers and potentially reduce procurement costs.
SAP APO or Advanced Planner Optimizer
SAP APO goes hand in hand with SAP SCM in that it allows for supply chain planning. It includes several modules, DP (Demand Planning) and SNP (Supply Network Planning) among others. APO software helps the company react to market changes by providing real-time monitoring. It is also the tool that is used to establish a short-term planning.

Facebook



Twitter



LinkedIn