Data labs exist and big names in computer science are interested in Big Data. Salezeo focuses on marketing and sales. It is a software that allows to generate qualified leads thanks to Big Data. It can be very useful for companies that are in the B2B market and have a website or blog.
The story of Salezeo
After attending a conference led by Olivier Piscart, founder of Salezeowe can trace the history of the company.
Left for the United States with the aim of creating a company for a large European group Olivier Piscart, originally a salesman, had to face various problems. Indeed, arriving on a market where nobody knows anyone does not make it easy to lead generation for a company.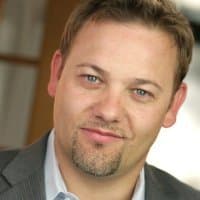 To do this, Olivier Piscart used databases to gather more information about prospects but the drawback was that only basic information was there. This meant that the team had to look for relevant information about prospects in order to contact them later. In addition to wasting a considerable amount of time, the traditional databases were often obsolete, poorly targeted and expensive.
The Salezeo concept
Finally, the use of a collaborative database was therefore more suitable thanks to regular updates and a large amount of information. Olivier Piscart therefore decided to bring this concept to Europe. These are two techniques that frame the Salezeo collaborative database.
The first is the crowdsourcing which consists in putting business cards online on Salezeo and the number of cards put online allows to take the same number on the platform. Indeed, instead of selling and buying business cards it is therefore a fair trading system that is established. This makes it possible to update the database but also of generate leads. Crowdsourcing allows to collect more than 50,000 contacts per month on Salezeo. It is a system that requires community training to function well.
The second technique is webcrawling which consists of different search engines that allow for retrieve information from the web and then synthesize it for the database.
Salezeo's objective is to save us time on prospects. Thus, the Salezeo company wins more than 50 members per day and therefore has more than 25,000 members at present. In 3 years the company has become number 1 database of decision-makers in Francethanks to Big Data.
A well-functioning system
With all this data collected and processed Salezeo had to set up a system to check and classify them. So it's a Reliability algorithm that sets up 120 criteria for scoring the available information in the database. Community members can modify the data on a contact but also confirm or deny the information online.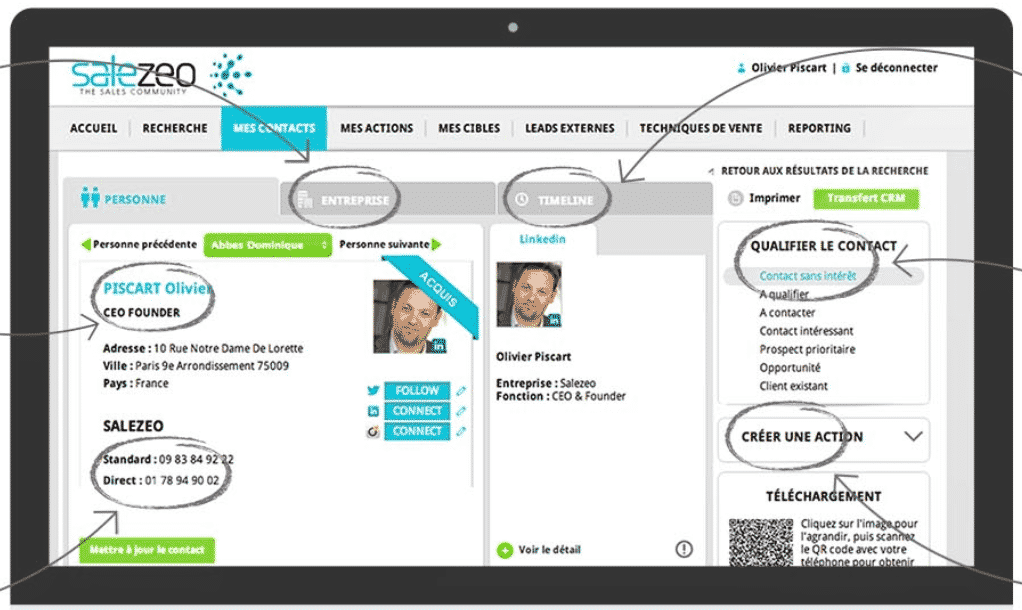 Salezeo also allows companies to know their best prospects with the help of cookies. Visitors to the site are often interested persons and therefore potential prospects. Thus, with Salezeo it is possible toidentify these visitors and collect a list of prospects that may be of interest to Salezeo's member company for its sales. Salezeo members can therefore obtain a targeted list of prospects with information about the company, the people working there and view the actions that have been taken between the two companiesthe member company and the prospect's company. It is therefore easy to see if an action is in progress or if no contact has been established between the two companies.
It is also possible to view the ROI to verify the quality of the solution and the sales of the company.
Salezeo allows member companies to gain 1 hour of sales activity per day, multiply leads on the website by 3 and increase appointments with prospects by 30%..
Salezeo allows different monthly subscriptions from 39€ onward.