Red Hat is one of the pioneers of Open Source software, best known for its Linux distribution for enterprises and for its Cloud container tools. Find out everything you need to know about this company acquired by IBM for $34 billion.
On October 28, 2018, IBM created a surprise by announcing the acquisition of Red Hat, Inc. for the colossal sum of $34 billion. This is the largest acquisition in the history of the American giant, which wants to benefit from the know-how of this company. to conquer the Hybrid Cloud market. To better understand the ins and outs of this acquisition, here's everything you need to know about Red Hat.
The Red Hat Story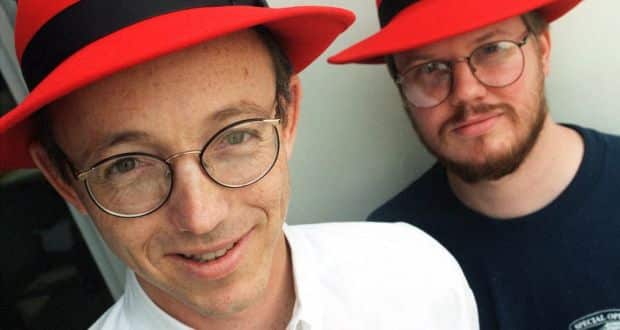 This is 1993. At that time, Bob Young is 33 years old, unemployed, and penniless… following the sale of its computer rental business "Vernon Computer Rentals" created in 1984. The entrepreneur finds himself with three children to feed, a massive debt, and his eyes to cry.
Luckily, and maybe Driven by desperation, Young has a brilliant idea…. Thanks to his experience in the IT field, he noticed a gap to fill in the software market. There is no product that allows companies to modify or customize the software to meet their needs.
He then moved into his wife's sewing closet, and began to sell software based on open-source Linux and Unix operating systems. A little later, he is joined by software engineer Mark Ewing who has just created his own open-source Linux distribution.
The company is then named "Red Hat," in reference to the red baseball cap… that Ewing wore to Carnegie Mellon University. Young serves as CEO, while Ewing is in charge of software engineering. The two men relocate to Durham, North Carolina. They will move to the Centennial Campus at the University of North Carolina at Raleigh in 2002.
In 1998, Red Hat generated $5 million. A year later, this doubled to $10 million. The August 11, 1999, Red Hat goes public and records the eighth biggest opening day in the history of Wall Street.
Shortly after this success, in December 1999, Young hands over CEO position to Matthew Szulik. He remained on the board of directors until 2005, before leaving the company for good to devote himself to Lulu.com: a literary self-publishing platform he created in 2002. Matthew Szulik will serve as CEO until 2007, before being replaced by Jim Whitehurst, former COO of Delta Airlines.
In 2012, Red Hat becomes the first open-source company to pass the billion-dollar mark with annual sales of $1.13 billion. The $2 billion mark will be crossed in 2015. By February 2018, sales will reach almost $3 billion.
The different Red Hat products
Red Hat proposes and develops a wide variety of products from the Linux distribution for enterprises to the container manager to the Cloud management platform. Here are the main ones.
Red Hat Enterprise Linux
Red Hat Enterprise Linux, also known as RHEL and formerly Red Hat Linux Advanced Server, is a distribution of the Linux operating system for the enterprise market. Launched in 2002, it is the firm's best-known product.
The firm freely distributes the source codebut relies on strict trademark rules to restrict redistribution of its official version. Third parties may develop and redistribute their own modified versions, but all non-free components must be removed. Third party distributions include CentOS, Scientific Linux, and Oracle Linux.
Note the existence of Red Hat Atomic Host. This is a variant of RHEL offering optimizations for container hosting, the other speciality of the firm.
Red Hat OpenShift
OpenShift is a open source platform of containerization of applications. It allows the development, deployment, and management of applications in containers. It is based on the combination of Docker containers and Kubernetes orchestration, two RHEL-based platforms.
OpenShift provides developers with an integrated development environment (IDE) to create, deploy and manage docker containers. using the Kubernetes container orchestration platform.
Red Hat OpenStack Platform
Red Hat OpenStack Platform is a commercial distribution of the open source software OpenStackThis enables the creation and management of large pools of computing, storage and networking resources on public and private Clouds. It is notably used for private Cloud infrastructure services, application development and testing, Big Data analysis, or application hosting on public Clouds.
Every two years, Red Hat aggregates changes to the source code from the OpenStack community. It then takes care of test the software, patch it, and fix bugs and then update the platform.
Red Hat Satellite
Satellite is a IT infrastructure management tool. It is primarily used for monitoring and managing Red Hat Enterprise Linux environments.
It is part of Red Hat's set of management tools.alongside Ansible, CloudForms, and the Insights department. Initially launched in 2002, Satellite is regularly updated. The most recent version is 6.2, launched in July 2016.
Red Hat Ansible
https://www.youtube.com/watch?v=KZ8uw30GR5k
Ansible is a open source automation and configuration management platform. It is based on YAML templates allowing users to schedule the automatic execution of repetitive tasks without the need to use complex programming languages.
Red Hat Virtualization
RHV is Red Hat's virtualization platformThe new product, which is intended for businesses. It enables the virtualization of important applications on the enterprise data center with a focus on performance, resilience and security.
This virtualization software includes a hypervisor based on Linux Kernel Virtual Machine and a virtualization management platform. It is compatible with both Linux and Windows environments. The use of KVM also makes it possible to integrate it with cloud stacks such as OpenStack.
IBM's acquisition of Red Hat
October 28, 2018, IBM Announces $34 Billion Acquisition of Red Hat. The objective of the American giant is to rely on the company to conquer the Cloud market, and more specifically the Hybrid Cloud, on which it lags significantly behind Amazon Web Service or Microsoft Azure.
Red Hat is now part of IBM's Hybrid Cloud Division. However, it will preserve its independence and continue to support the Open Source community.