The NAS (Network Attached Storage) server is an excellent alternative to Cloud Computing. Learn about the definition, use cases, advantages, the difference between the cloud and traditional hard drives, and the value of Network Attached Storage in the age of Big Data.
The data storage is becoming more and more important in companies in all sectors. Data is now the backbone of many businesses. They rely on their analysis to guide their strategic decisions and gain a competitive advantage over their competitors.
Thus, it is essential today to choose the most suitable storage solution to meet these new needs. In this context, the NAS server presents itself as a very interesting option.
NAS server definition: what is it? A local and connected server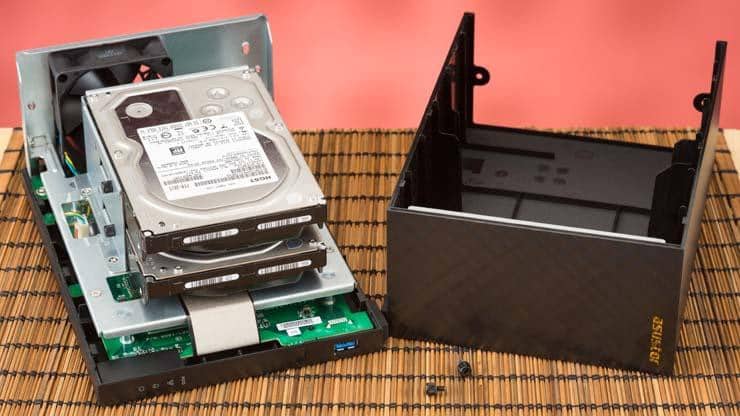 A NAS (Network Attached Storage) server is a file storage apparatus connected to a local area network (LAN). This type of device allows data storage and retrieval from a central location for users authorized to access the network. It is possible to connect to this specific network via a standard Ethernet connection, or directly via WiFi.
The NAS server has the advantage of being flexible and scalable. Thus, if additional capacity is needed, storage space can be added very easily. This is called scale-out or clustered.
How does a Nas Server work?
Using Network Attached Storage is the same as owning a private Cloud on site. This type of hard drive offers the same advantages as the Public Cloud. However, it is faster, cheaper, and allows users to maintain complete control. As with the Cloud, it is possible to access data remotely using a network connection. This means that company employees can work from anywhere at any time.
The data stored on such a device are continuously accessible. This enables employees to collaborate easily, respond to customers quickly, and track business performance in real time. All information is in one place.
To set up a NAS server, we use a program available on a web browser. Note that each device on the LAN corresponds to an independent network node. They have their own IP address.
NAS server: what is it for?
Individuals use SINs to store multimedia files and make backups automatically. Many connected homes rely on centralized storage for connected televisions, security systems and other connected objects in the Smart Home.
In company uses Network Attached Storage for backup, archiving and disaster recovery. This tool stores data securely before transferring it to the cloud. A device with a server mode is used as a NAS server for email, multimedia files such as video from an ip camera, printing, or databases.
Some high-end products can accumulate enough hard drives to support RAID storage technology. This consists in transforming multiple hard drives into a single logical unit. This provides better performance, higher availability and redundancy.
NAS Server: What are the different categories?
There are three main categories of network attached storage. These three categories are distinguished by the number of hard disks, their capacity and scalability. The server High-end NAS, or Enterprise NASis designed for companies that need a large capacity to store a large number of files, especially virtual machine images. This type of NAS offers fast access and clustering features.
Companies that need to store several hundred terabytes of data use the midmarket, or the mid-range NAS server. Finally, some Entry-level NAS or desktop NAS is designed for small businesses and individuals who need shared local storage.
It should be noted that Network Attached Storage is also distinguished by the way it works. Some of them run on a standard operating system such as Microsoft Windows. Others run on the vendor's proprietary OS. They may also differ in their data transport protocol.
To ensure a fast transfer rate over the network, all manufacturers integrate Gigabit Ethernet technology (1Gbps). High-end products are equipped with 10GBps SPF connectors. The larger the size of the device, the more compatible Ethernet ports it offers.
Among the file sharing protocols used are the Network File System (NFS), the Common Internet File System (CIFS) or the Apple Filing Protocol (AFP).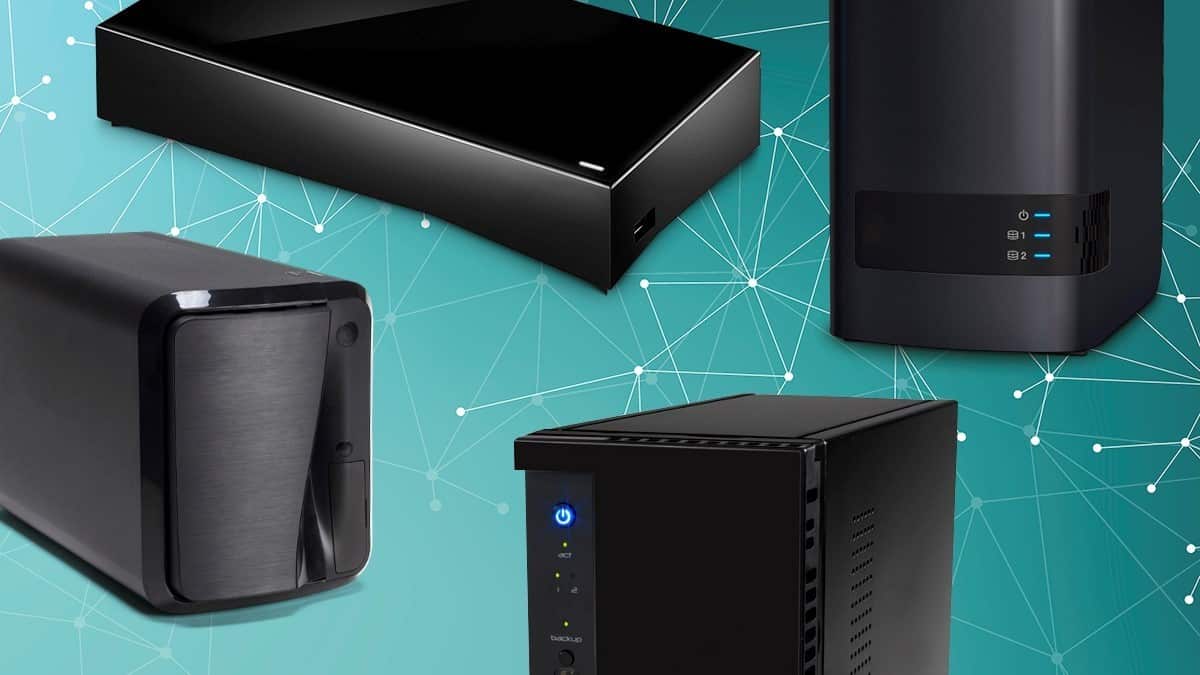 The evolution of the NAS server over the years
Over the years, new features have been added to the devicess, especially to support virtualization. In addition, recent high-end products support data deduplication, flash storage, multi-protocol access and replication.
By the way, different vendors now offer clustered NAS systems. A clustered system is a distributed file system on which several nodes run simultaneously. Virtually, they form a single giant external hard disk. Clustering allows files to be accessed from any node, regardless of the physical location of the files.
NAS Server: What are the advantages?
In the past, companies stored their data on hundreds or even thousands of servers configured and maintained separately. Now they do, it allows multiple network clients to access the same files. In addition, the horizontal and vertical scalability makes it very easy to increase the storage capacity of NAS hard drives.
With the rise of Big Data, network attached storage is becoming increasingly popular as enterprises access to their data centrally and thus gain a competitive advantage. It improves the quality of customer service, accelerates sales cycles, and facilitates the launch of large-scale projects. Solutions of this type are suitable for companies of all sizes.
Why is the NAS server ideal for Big Data?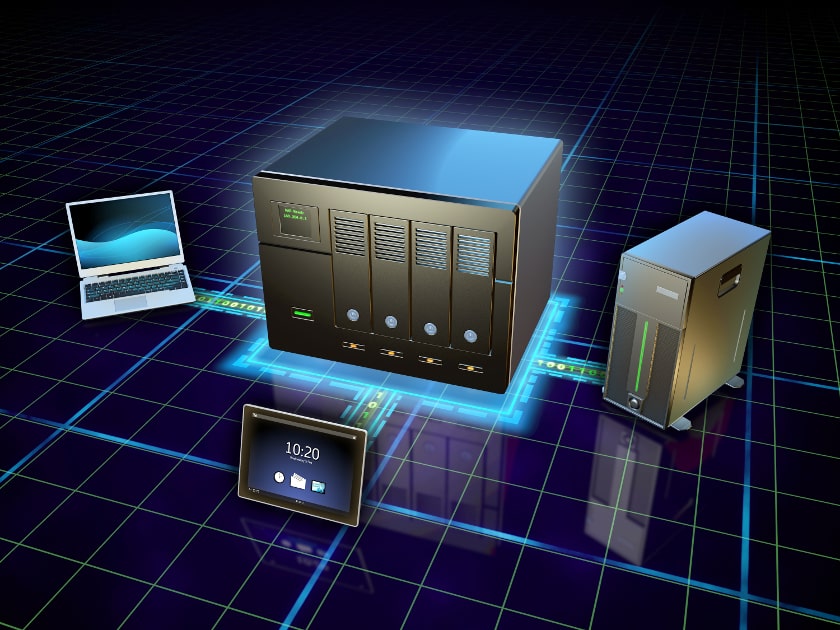 The NAS server, specifically the scale-out (or cluster) mode is ideal for Big Data for several reasons. First of all, this type of configuration offers great flexibility and scalability. If the volume of data to be processed increases, simply add nodes to the cluster.
By the way, Clustered network attached storage addresses the problem of large amounts of unstructured data that companies are now looking to deal with. By allowing large volumes of data to be viewed via a single file system, the scale-out NAS is ideal for this new challenge.
NAS hard drive vs. traditional hard drive: what are the differences?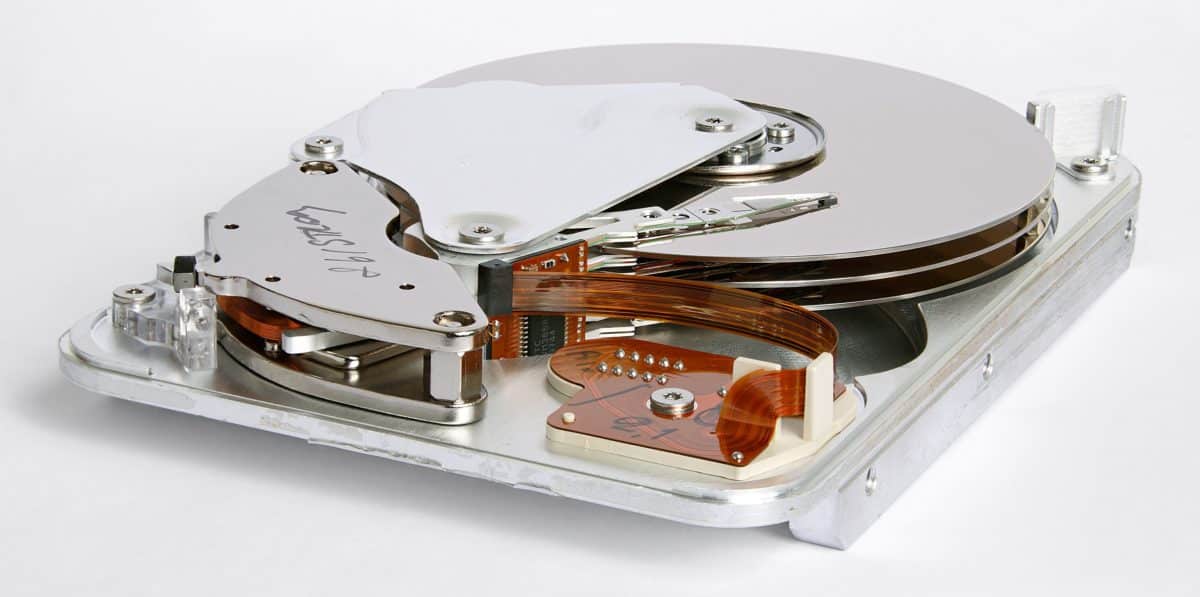 The hard disks designed for this purpose differ from conventional hard disks in many ways. So let's look at the differences between these two categories of devices point by point.
NAS Hard Disk Drive vs. Traditional Hard Disk Drive: Data Security
In terms of data security, it depends on the environment in which you intend to use a hard drive.. In the case of a RAID configuration, where several hard disks are combined, the traditional hard disk must be banned.
With good reason, a RAID configuration only works if the hard drives used are stable. However, with more than five hard drives combined, traditional hard drives may cause data loss or RAID may be very slow. These devices are simply not designed to work in a group.
In a situation where you need to be able to access data at all timesIf you are using a standard hard disk drive, ordinary hard disk drives may also be a problem. They are designed to run for only a few days at a time, and will not withstand heat and vibration as dedicated drives will. In this case, it's best to opt for an enterprise HDD NAS or enterprise HDD.
NAS hard drive vs. traditional hard drive: pricing
When the first specialized hard drives appeared, these devices were significantly more expensive than traditional hard drives.. Thus, even today, the popular belief is that NAS hard drives cost much more than ordinary hard drives.
Actually, these days, the price difference does not exceed 1-2%.. For the most recent disc models, the difference can be as much as 8-9%, as manufacturers have to amortise research and development costs. These more powerful machines are therefore affordable.
NAS hard drive vs. traditional hard drive: power consumption
In terms of energy consumption, again, it depends on the situation. On an ordinary PC, a traditional hard drive consumes about 30% less power than a NAS hard drive. On the other hand, in the case of a server in constant use, hard drives of this type consume less power.
With good reason, when no one is trying to access the NAS hard driveThe unit goes into standby mode and consumes less than one watt. An ordinary hard drive, on the other hand, goes into standby mode automatically, but still consumes more power. Moreover, it is slower to restart.
NAS hard drive vs. traditional hard drive: durability
In terms of sustainability, in the case of continuous use, a NAS hard drive wins by a wide margin on a traditional hard drive. This type of device is designed specifically for such use, which is not the case with an ordinary HDD.
By the way, standard hard drives have a two-year warrantywhile NAS hard drives come with a minimum three-year warranty. In addition, enterprise versions of such hard drives are robust. They come with a warranty of at least five years.
NAS Server vs. Cloud: What are the differences?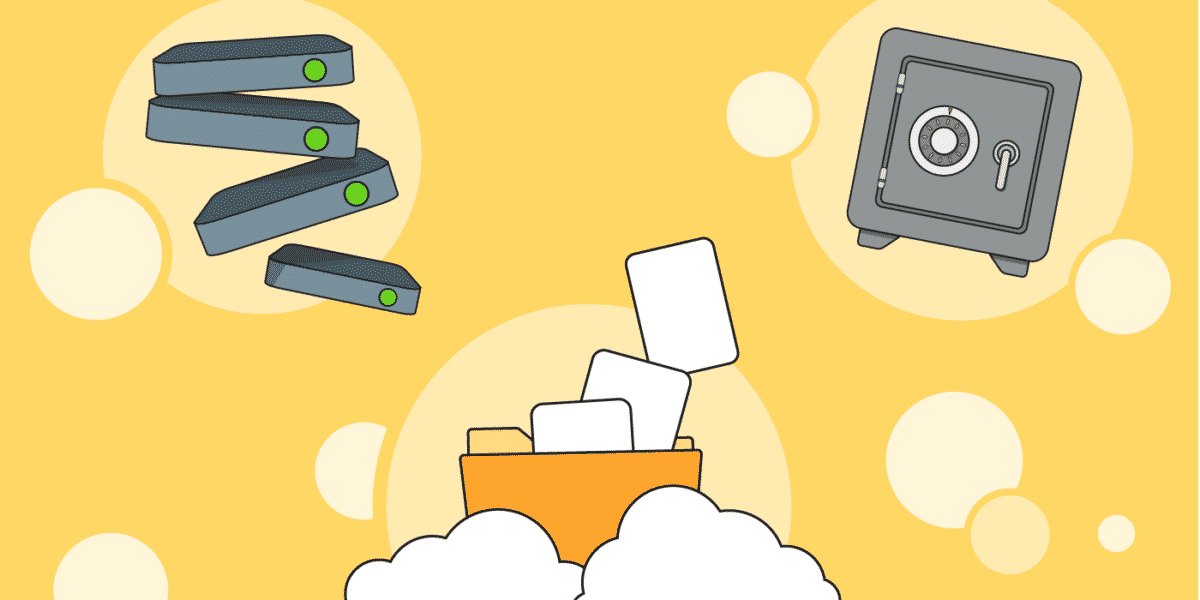 The vendors often offer network-attached storage servers as "personal cloud" solutions.. However, there are several differences between Network Attached Storage and the cloud, and these differences should be taken into account when choosing the type of storage that suits your needs.
How to choose your Nas?
NAS Server vs. Cloud: Data Security
In terms of security, the issue is whether you prefer to entrust your data to a third party or keep it in your own hands. In fact, it all depends on the importance and confidentiality of the data you wish to store.
Of course, some cloud service providers are more trustworthy than others, and the same goes for hard disk vendors. In addition, some Networkd Attached Storage are accessible from the internet (Cloud NAS), but this obviously reduces their security level.
NAS vs. Cloud Server: Ease of Use
In time, servers of this type become easier to user. Moreover, the "cheap Nas server" has become the norm? However, their ease of use remains incomparable with that of the Cloud.
NAS vs. Cloud Server: Reliability
From many dedicated hard disks include a backup solution. Most also work with standard backup software such as Time Machine on Macs. This protects data if one of the hard drives fails, but is ineffective if the hard drive itself is damaged.
The Cloud services on their side natively integrate backup functionalities. The providers also guarantee data preservation in the event of a problem on their side. The Cloud therefore appears to be more reliable, as long as the supplier does not go out of business.
NAS vs. Cloud Server Performance
Performance and storage speed depend on network speed and the amount of data being handled. In the case of the Cloud, performance is therefore directly dependent on the speed of the internet connection.and the speed may even be lower, as many cloud applications do not use the maximum amount of bandwidth so as not to use the user's entire internet connection.
For its part, thehe NAS hard drive can be directly connected to the computer via WiFi or Ethernet.. The transfer speed is therefore much faster than via the internet. On the other hand, the reading speed may be slower in the case of a connection to storage attached to the network via the Internet.
NAS server vs. cloud: pricing
As far as the price is concerned, the NAS server is much cheaper than the Cloud when used intensively. If you only use a few GB of storage space, the Cloud can be cheaper because most providers offer some storage capacity for free.
On the other hand, for large volumes of data, network-attached storage is more cost-effective. For example, a Western Digital My Cloud NAS server with 2TB capacity costs about $140. Seagate's dedicated hard drive has 4GB of storage for the same price. However, you should buy the server box that will accommodate this drive.
In comparison, Dropbox charges $99 per year for 1TB of storage space.
Nas Synology or Qnap?
While the images above represent consumer products, there are many NAS products for business users. A company like Synology offers services associated with these NAS such as critical file storage, inter-office folder sharing, virtualization, mail servers, and so on. These devices are rack-mountable to fit into a company's traditional IT infrastructure. Similarly, they can host video recordings by purchasing these servers. Or professionals can back up data from SaaS software, VMware, or Windows terminals.
A company like QNAP is a competitor offering more or less the same functionalities. Except that QNAP offers more solutions for AI and Big Data specialists. For example, the TS 1677X NAS is equipped with Ryzen processors and can host data from containers, virtual machines, and artificial intelligence applications. The TS x83XU series is focused on accelerating computing performance with the possibility of associating Nvidia Quadro or Radeon Pro boards to run machine learning algorithms.
Other brands
Qnap, Synology and Western Digital are surely the most famous brands. However, it is worth mentioning some alternatives. Players such as TerraMaster, a Chinese company, Buffalo Technology, a Japanese supplier, the Taiwanese D-Link or Asustor, a subsidiary of Asus, offer interesting products.
What is the NAS Cloud?
The NAS Cloud is a type of storage accessible via the internet as if it were local storage. This storage is usually hosted by a third party service provider, which charges the customer based on capacity and bandwidth used. It is also possible for this off-site storage to be owned within a company.
Storage as a service on network attached storage is often used for backup and archiving data. One of the main advantages of this type of network attached storage is that data stored in the cloud can be accessed from anywhere at any time. However, the speed of data transfer depends on the user's connection speed. This can be a disadvantage.
How to install a NAS server at home
Increasingly and without realizing it, we are using more and more technologies inherent in a professional environment. In the face of the multiplication of networks, it is normal that NASs have the wind in their sails. Indeed, this storage method opens the way to many possibilities. Concretely, this technology uses a stand-alone network of one or more hard disks connected to each other, which behave like the shared hard disk of a conventional PC.
Backup your personal data
While the concept does not differ from its application in the entrepreneurial world, its use in the family setting presents some variations. In terms of multimedia, NASs now offer functionalities more specific. Generally speaking, one of the main purposes of this technology is data backup. Upon delivery, most products include a back-up software making it easy to copy important and sensitive data from each PC to the network drive. In case personal data is large, there are NAS capable of carrying multiple hard drives. Find the best NAS server for your needs by clicking the link : https://www.multi-hardware.com/stockage/meilleur-serveur-nas
Access to the web
Be aware that some SINs behave like a PC that is always on and has the right to host a site. The simplest models can support a static site in HTML. The most elaborate versions go as far as using PHP or MySQL. Autonomously, other devices can download via HTTP and FTP. On the prototypes of QNap, Thecus and D-LinkThe Bittorrent protocol is immediately integrated.
NAS as a Media Server
Today, game consoles such as Playstation 3 and Xbox 360 can be used as media players. These machines then use a NAS as the source for the files. Similarly, UPnP AV and DLNA technologies have the same feature.