MLaaS (Machine Learning as a Service) is a term for Machine Learning as a Cloud service. Find out everything you need to know about it: definition, functioning, advantages, use cases, main providers…
The market for Cloud services is booming. The SaaS (software as a service), PaaS (platforms as a service), and IaaS (infrastructure as a service) sectors are facing the following challenges bewildering growth for several years now.
Now, other forms of Cloud services are starting to make an appearance. This is particularly the case with Machine Learning as a Service (MLaaS).
MLaaS (Machine Learning as a Service): definition
Machine Learning as a Service brings together various Machine Learning tools distributed as Cloud services. It allows users to take advantage of the Machine Learning at a lower costThis allows them to save time and avoid the risk of forming an internal team dedicated to Machine Learning.
Data pre-processing, training and model evaluation, as well as predictions can be made via the MLaaS. Service providers offer tools for predictive analytics, Deep Learning, Dataviz, natural language processing and much more. The necessary computing power is provided by the service providers' data centers.
MLaaS (Machine Learning as a Service): How does it work?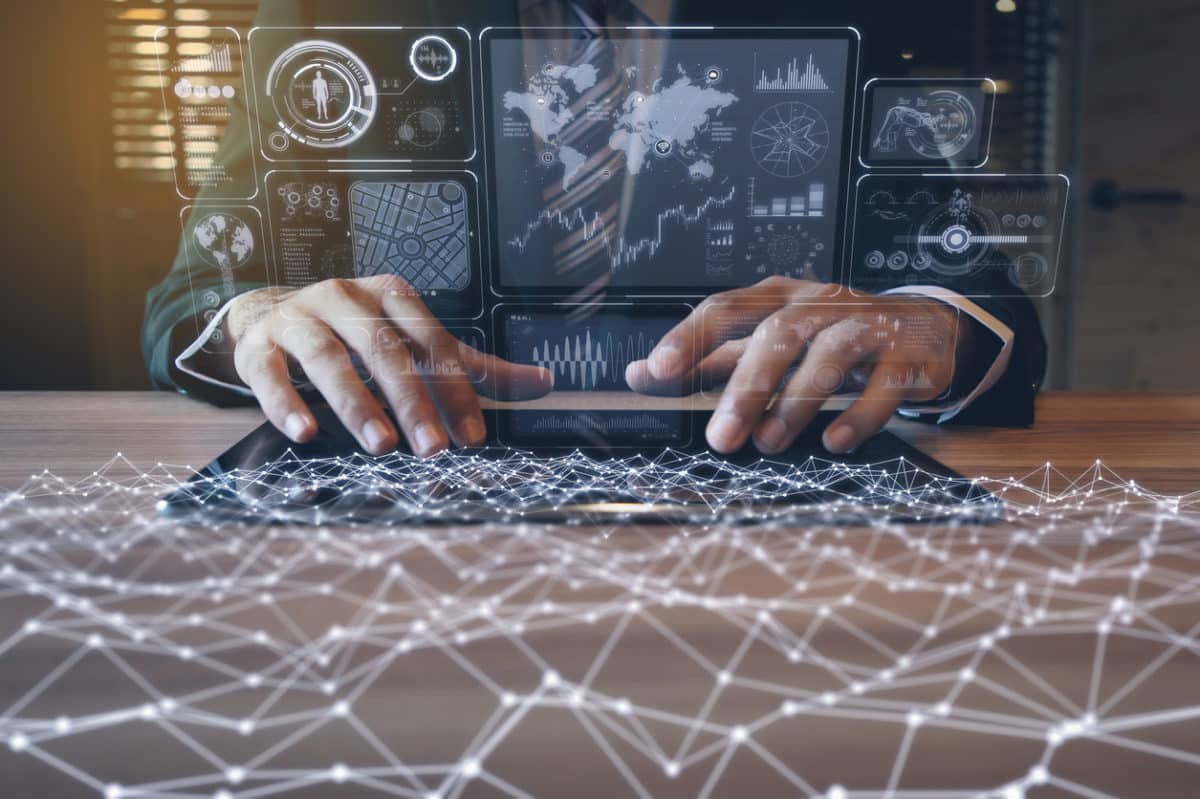 Machine Learning algorithms are used to spot patterns in the data. Mathematical models are developed from these patterns, and these models are used to make predictions from new data.
The main difference is that users, i.e. companies that pay for MLaaS, do not need to support mathematical calculations. These are the service provider's data centers that handle it remotely.
MLaaS (Machine Learning as a Service): who are the main players in the market?
The most major Cloud providers offer MLaaS. These include Amazon ML, Microsoft Azure ML, IBM Watson and Google Cloud ML. These four big names are considered market leaders.
The main MLaaS tools forhe natural language processing are Amazon Comprehend, Azure Web Language Model API, and Google Cloud Natural Language API. The main tools of speech recognition are Amazon Transcribe, Azure Custom Speech Service, and Google Dialogflow Enterprise Edition.
In the field of computer visionThe best MLaaS tools are Amazon Rekognition, Azure Custom Vision Service, and Google Cloud Vision API. Finally, for artificial intelligence platformsThe most popular services are Amazon Sagemaker, Azure Machine Learning Studio, and Google Cloud Machine Learning Engine.
Who uses MLaaS (Machine Learning as a Service)?

The MLaaS is used in many industries. It can be found in the health care industry, banking, financial services, insurance, transportation, retail, manufacturing and telecom.
Its main cases of use are risk analysis, fraud detection, manufacturing, logistics optimization, network analysis, marketing, advertising, predictive maintenance, or inventory management optimization.
MLaaS (Machine Learning as a Service): what are the advantages?
For companies, the main benefit of the MLaaS is avoid having to develop an on-site infrastructure starting from scratch. This is particularly advantageous for SMEs that do not have the resources to store and manage massive volumes of data.
In this case, service providers are responsible for storing and managing data on their own servers. Thus, the SMEs can access the same Machine Learning technologies as large companies.ises in order to stay competitive.
What future for MLaaS?
Machine Learning as a Service will accompany the Machine Learning revolution. According to a study conducted by Research and Markets, the MLaaS market is expected to encounter 49% growth over the period 2017 to 2023.