Metadata Management is the administration of information about existing data. Discover the precise definition of this concept, its advantages, and some tips to set up a good metadata management within your company.
Metadata is information describing the different aspects of a set of information (data). It helps to understand the data by giving it context. The data lifetime is thus extended by allowing companies to reuse them many times.
What is metadata, and what is it used for?

Each time data is generatedWhether created, acquired, added to a set, deleted or updated, metadata is generated. If we take the example of a Microsoft Word document, the metadata are the size of the file, its creation date, the name of the author, the date of the different changes or the total number of changes. You can also count the title, labels and comments.
The role of metadata is to enable effective action to be taken on information by them. providing context. However, in order to be able to exploit the metadata, the companies need Metadata Management (metadata management). Without metadata management, companies risk making the wrong decisions based on the wrong data.
Metadata Management: what is it?
Metadata Management or Metadata Management can be defined as metadata administration. In concrete terms, good metadata management involves the establishment of rules and processes to ensure the ability to access, share, link, integrate, maintain and analyze metadata across the enterprise.
What are the advantages of Metadata Management?
The advantages of Metadata Management are multiple. One can mention the consistency of metadata definitionsThis is to prevent variations in terminology from hindering data retrieval. In the same way, Metadata Management allows you to reuse data over and over againand, by extension, to ensure the consistency of multiple instances of data.
Through metadata management, the information maintenance within a company no longer depends on the knowledge of a particular employee. Finally, Metadata Management allows a highest efficiencyand therefore faster product and project deployment.
Metadata Management: how to manage metadata efficiently?
To implement a good Metadata Management strategy, several tips must be applied. Good Metadata Management is based on several key points These include metadata strategy, metadata capture and storage, metadata integration and publication, and metadata governance and management.
The Metadata strategy ensures that the ability to control and exploit the company's data ecosystem, but also its consistency. This strategy should define why the company is tracking metadataand list the metadata sources and technologies used. According to the Emerging Trends in Metadata Management report, only 13.59% of companiess interviewed defined a Metadata strategy.
With respect to the capture and storage of metadataWhen collecting metadata, it is important to identify all internal and external sources of the metadata that the enterprise is seeking to collect. The use of combined solutions such as Data Modeling, Metatadata Repositories, and Data Governance tools can help achieve this.
Metadata integration and publication describes how the Metadata strategy is communicated to the company's shareholders. Fields should be prioritized, an established metadata standard should be used, and emphasis should be placed on the cohesion between different types of metadata.
The last point on which metadata management is based is Metadata Governance, which must be an integral part of the company's Data Governance. Metadata Governance is the review of the role, standards, life cycles, statistics of metadata, and how business activities integrate metadata. Currently, only 50% of companies have a metadata standard in place.
Metadata Management in the Age of Big Data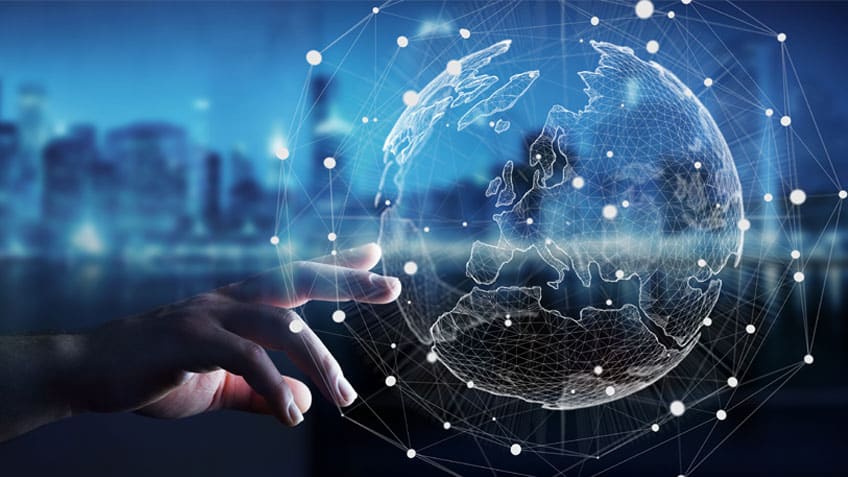 In the past, Metadata Management consisted of knowing how to use a catalogue to find a book or magazine in a library. In the age of Big Data, Metadata Management is also about knowing how to use a catalogue to find a book or magazine in a library.t use computer applications to secure confidential information, target marketing efforts and satisfy customers.
With the increase in data volume, the metadata have also multiplied. In fact, good metadata management has become even more important. Gartner analysts estimate the market for Metadata Management solutions at around 170 million dollars. This value is expected to double by 2017. By 2020, 50% of governance initiatives information will be based solely on Metadata Management.
Metadata Management: what are the best solutions?
For good metadata management, it is important to choose a good solution. Discover the better metadata management solutions available at this time.
Adaptive Metadata Manager
Adaptive Metadata Manager is a product with a large number of configurable software components. It provides the company with the six capabilities needed to govern their metadata.
The modules of the application are directly accessible from a web browser. The functionalities are also accessible through a desktop application.
Cambridge Semantics Anzo
Anzo allows analysts to manage concepts, relationships and taxonomies by tracking the approval and usage cycles of metadata elements. This solution enables data reuse through semantic and conceptual search.
It also makes it possible to capture extended metadata attributes. Finally, Anzo makes it possible to make metadata operational by using them for data visualization, analysis and integration processes.
Data Advantage Group MetaCenter
MetaCenter presents itself as a metadata directory s, including research and collaboration tools. These tools allow companies to understand how to get the most value out of information sets.
Users can use research and analytical tools to explore the metadata of the information in their possession. ActiveLinx Adaptors allows structured metadata to be loaded automatically.
Global IDs
Global IDs is a suite of products that includes 30 different product features. The purpose of this suite is to support the complexity and diversity of enterprise data.
The suite also includes 160 applications developed over the last 12 years. These applications have been designed to be connected together to create customized workflows that can be executed with minimal human investment. The suite is automated, easy to deploy and scalable.