There are many university courses at Big Data in France, but the Master's degree in Artificial Intelligence and Big Data at ESGI is particularly comprehensive. Discover this course aimed at training experts in AI and megadata…
Artificial intelligence and Big Data are undoubtedly the two technologies that will set the pace for the coming decades. In all industries, AI and Machine Learning algorithms are increasingly used in the same way as mega data analysis.
These two revolutionary technologies are bringing a breath of innovation to the business world, and offer a myriad of new possibilities. In particular, AI allows you to automate many tasks, while Big Data allows you to make decisions based on data.
In reality, artificial intelligence and Big Data are inextricably linked. On a daily basis, Data Scientists use AI for data analysis. In addition, Machine Learning algorithms are directly based on the massive data from which they are trained.
In this context, the demand for qualified experts in artificial intelligence and Big Data literally explodes. All over the world, as data becomes increasingly massive and complex, companies are looking for skilled specialists who can take advantage of it.
Dataviz training on November 25 📅
Free for the first 20 registered!
Artificial Intelligence and Big Data: a complete master's degree offered by ESGI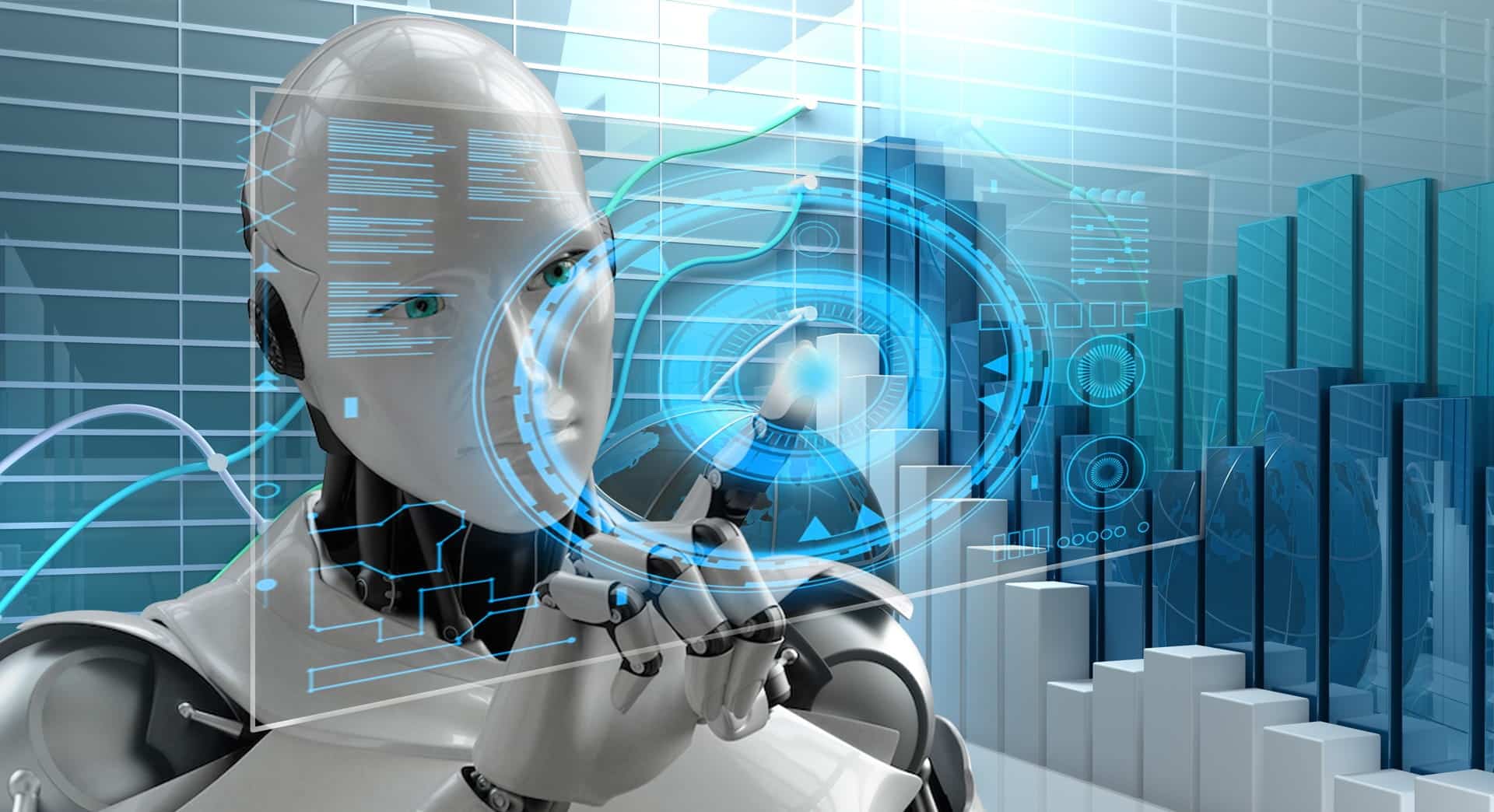 In order to meet this demand, the Ecole Supérieure de Génie Informatique (ESGI) offers a master's degree in Artificial Intelligence and Big Data on its campuses in Paris and Lyon. This training course at Bac+5 level aims to train experts mastering AI techniques, concepts and issues and capable of tackling large-scale projects.
The programme is divided into different themes covering all the different aspects of Big Data and AI: data processing, distributed architectures, Business Intelligence and Big Data technologies, AI and development, systems, networks and infrastructures, project management, communication tools, and business knowledge.
In fifth year, students must choose between two majors: applied mathematics or mastery of emerging technologies. At the end of the course, they will be able to design new architectures and algorithms. They will also be able to anticipate possible uses, and the technical and ethical responsibilities related to the exploitation of data.
As part of this training, you will take part in multidisciplinary projects for which you will be required to combine technical skills and to be creative in devising innovative approaches to data storage, management and processing.
These projects will include, for example design a complete Big Data solutionThe main focus of the project is to develop a predictive model, to process datasets with Kaggle, to analyze weblogs with Hadoop, to design a predictive model or to build an application exploiting Open Data.
5 years of higher education compatible with work-study programs
The course consists of 65 course days per year, and allows you to receive 60 ECTS credits per year. It is the possibility of alternatingto benefit from professional experience, financing, remuneration and an introduction to the business world.
This level 7 diploma (Bac+5) will allow you to easily obtain employment in a wide variety of sectors : energy, environment, marketing, e-commerce, transport, commerce, health, computer security, human sciences…
From many positions will be available to you. You can become an engineer, but also a Data Scientist, consultant or Big Data or Business Intelligence project manager, database administrator, or CDO (Chief Data Officer).
This university education is forward-lookingby offering you the opportunity to learn how to master two technologies of the future. As time goes by and technical evolutions occur, new professions will appear and you will be able to exercise them.
How do I join the IA and Big Data Master's program at ESGI?
It is possible to join the course in the third year, or directly in the fourth or fifth year. For admission to the fourth year, you must have a Bac+3 in computer science, telecom, electronics, communication or commerce.
You must also master computer languages C, SQL, PHP, Cisco CCNA networks and information systems. For admission to the fifth year, a 4/5 year degree close to the required specialization is required.
The two-stage admission process begins with a review of the file including a cover letter, a description of the educational and professional background, a transcript and photocopies of diplomas obtained.
The second stage consists of a general test of logic and general knowledge, and a computer science test related to the requested specialty. These tests are to be taken online. Finally, a motivational interview by videoconference punctuates the selection procedure.
Among the many Big Data university courses offered in France, we have chosen to advise you on this master's degree from ESGI. for its versatility and completeness. If you are interested, go to the official ESGI website to apply online.