Kraken is a cryptocurrency platform that offers two trading platforms. Its major asset is based on the security of its users' account.
Kraken welcomes both traders beginners that experienced traders. It offers various services available to its users. This platform can be considered as one of the challengers in the field of cryptocurrency, facing Binance or even Gemini. However, many of us are still unaware of it. That's why we thought it would be useful to make a complete file in order to discover everything about the platform. We'll give you an overview of Kraken, including its two trading platforms and the different fees involved in trading. We will end the review by offering a simple guide to opening an account and a guide to investing on the platform.
What is Kraken?
When we say Krakenwe think directly of the fearsome mythological beast. But here, we dive into a completely different environment. It is about a platform of exchanges of more than a hundred cryptocurrencies. Indeed, Kraken allows its users to buy as well as sell cryptos such as Bitcoin, Ethereum and Dogecoin. Kraken also offers margin accounts and futures contracts.
The platform has existed in several countries around the world since 2011, the year it was founded in San Francisco. The platform welcomes both individual and institutional traders. It is also suitable for beginner traders, via the central platform Kraken. For experts, there are Kraken Pro which offers advanced features.
Apart from Bitcoin and the other most used cryptocurrencies, Kraken also has other cryptos such as Cardano, Polygon, Stellar Lumens or even Sushi. However, some stablecoins including USD Coin, Tether and Dai are also supported by the platform. One can convert currencies. Not all currencies are available in all countries where Kraken is available.
Kraken's two trading platforms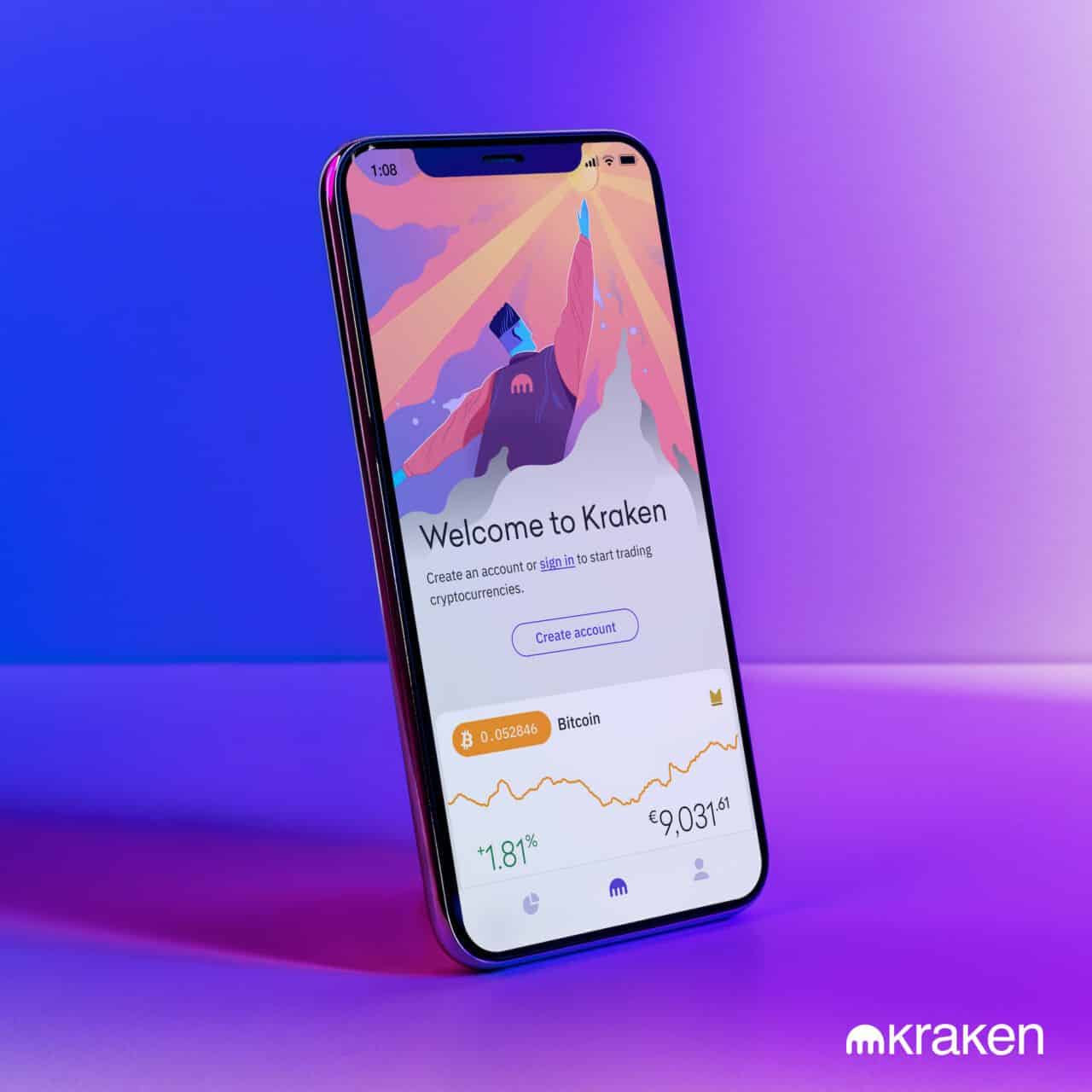 Kraken has two trading platforms. While the central platform is suitable for beginners, Kraken Pro is specially designed for experts, with reduced fees.
Kraken, for beginners
Kraken central platform is best suited for traders beginners. This one makes it easy to buy crypto via a linked bank account. The same applies to sales and currency conversions. Kraken provides its users with a simple and fast form for this.
If you have a bank account linked to the Kraken account, thesupply of the latter in advance is no longer necessary. That's the whole advantage. In addition, the deposit of cryptocurrency for a staking can earn money, up to 23% interest rate, depending on the currency.
Kraken Pro
As for Kraken Pro, this platform is accessible via a browser as well as a smartphone. It can be confusing for beginners. But it is also easy to use, once you have acquired the principles of its operation. Indeed, Kraken Pro offers reduced costs with an advanced interface.
The platform presents the information on the assets in a more detailed. This also includes active charts and an overview of open orders. This advanced form is thus more profitable and easier to use, provided you have mastered its details.
How to open an account at Kraken?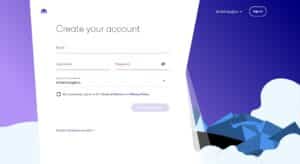 Opening an account on Kraken is easy as it is on most trading platforms. You just need to have all the information in hand and fill in the necessary boxes. To do this, you only need to provide contact information such as name, address, phone number, etc. In general, the knowledge requirements or KYC are required.
Other additional information must be filled out in order to verify the account, but also to access the trading features of the platform. These include a copy of an ID with a photo holding the original ID. The email address is also required to verify that the newly created account is actually active. Once everything is verified, the user can use the account at will, but do not forget to secure.
How to invest on the platform?
There are several types of investment on Kraken. Currently, there are 4 specifically: crypto assets, futures trading, margin trading and OTC trading. Apart from that, Kraken also has other orders.
Apart from crypto-currencies, Kraken offers its clients the possibility to trade with fiat currencies. These are different from cryptocurrencies in that they are governed by regulations. As physical assets, fiat currencies are subject to the control of a central financial institution and are authorized by governments.
To date, Kraken supports 7 fiat currencies including the US dollar, theeuro and Japanese yen among others. The platform charges a deposit fee, the value of which depends on the currency deposited in the user's account.
In addition, Kraken offers futures contracts. These come with a web platform as well as 2 mobile applications that are intended for futures traders.
Such contracts also allow borrowing up to 50 times each client's balance for trading. Margin trading options, on the other hand, only offer a loan of up to 5 times the trader's account balance. The trader can invest in up to 16 assets.
Does Kraken offer security to your account?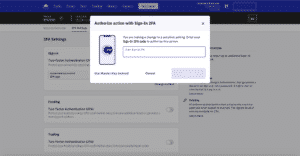 Kraken offers some security provisions that should be followed carefully if you want to have a secure account. One of the best practices for securing an account is thetwo-factor authentication. This is also convenient and secure for login, as well as operations and transactions.
This authentication system prevents anyone from accessing your account without your express consent. This consent is given by sending a random code to your device.
It has been reported that some Kraken users have been victims of hacking. They have lost everything in their account without being able to make any recovery. Like all other accounts, the one created on Kraken can suffer from these frauds. However, with two-factor authentication, it is more than certain to keep your account safe from cybercriminals.
Moreover, it is also possible to opt for the additional functionality that allows you to lock the account of any form of change, hacks in this case.
About fees and commissions
We have already seen that the two Kraken platforms offer different fees. The one for pros is much more profitable. The fees for spread are a common point for both platforms. However, each of the two has specificities that we will see below:
Fees on Kraken
The central platform charges an instant purchase fee of 1,5% For cryptocurrencies in general. The percentage is lower for stablecoins that use US dollars or other stablecoins. The fees in this case amount to 0,9% of the transaction value.
There are additional fees, called additional fees. The value of these is calculated according to how the user finances the purchase. The variation of the prices is from 0,5% to 3,75% if the financing is done via a bank account. 25 cents of euro are taken in addition if it used a credit card, of debit or a digital wallet.
Fees on Kraken Pro
Compared to the main platform, this one offers much lower fees. Indeed, it takes as a base the total trading volume during the last 30 days for each user. Transaction fees also include catch fee which is 0.26% and a manufacturer's fee of 0.16%. Note that the fees are inversely proportional to the trading volume.
The taker fee is based on the orders corresponding to an open order of another user in the market. This implies higher fees, but the difference is minimal.
Advantages and disadvantages of the platform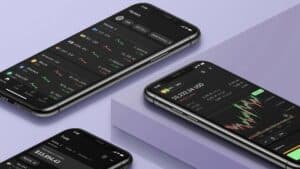 Like any other cryptocurrency platform, Kraken has its advantages, but it is not a panacea of the industry. First of all, it currently has more than 120 coins including the most popular cryptos such as Bitcoin, Cardano and Ethereum.
In addition, with its two distinct platforms, all traders can join its community, whether they are beginners, experienced or hardcore. All you have to do is choose the one that is more appropriate to the level of each user. Another advantage of Kraken is that the platform allows you toexchange liquidity. It is an active exchange on which one can buy and sell at market rates.
However, there are a number of weaknesses that handicap this platform. First of all, it has higher fees when using the main platform. This is rather unfavorable for novice traders. In addition, there are losses due to hacks. Despite all this, Kraken is a cryptocurrency platform that is gathering more and more traders.

Facebook



Twitter



LinkedIn