JIRA is one of the working tools developed by Atlassian. Today, any team uses JIRA as a task management and bug tracking tool, from conception to completion.
JIRAAsana, Trello, these are tools whose design is intended to facilitate tasks within any team. Indeed, the bugs Bugs and anomalies are part of the unforeseen events that designers have to face. With the right tool to track them, it is easier to remedy them. That's why Atlassian, an Australian software company, implemented JIRA, and much more. Yet, after 20 years of assisting us, this tool remains in the shadows. The present file serves to discover what it really is, its advantages as well as its fields of intervention.
What is JIRA?
As mentioned above, JIRA is a working tool that Atlassian makes available to teams involved in product construction. Today, it counts 75 000 users in 122 countries. JIRA is divided into 4 packages including the core, the software, JIRA Ops and the service center.
In terms of agile projects, this is the tool that seems to be the most appropriate in addition to its power, hence its name (JIRA, in Japanese, means Godzilla). Indeed, it allows to optimize the tasks and to facilitate theself-evaluation of the team from the beginning to the end of any task. If problems arise throughout the project, JIRA makes it easy to track them.
Agile developers generally use this tool to customize their workflow. This then allows the team to work smoothly, a good result. For the testers, the tool finds its raison d'être rather in the follow-up of bugs and other problems that may arise during the design process. In this way, it can be said that JIRA occupies a considerable place as a management tool for collaborative work.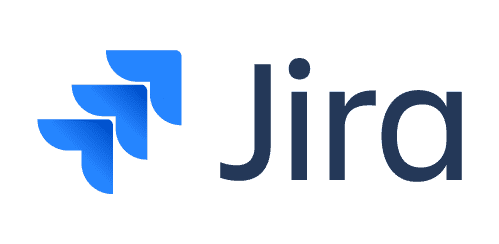 In which areas should JIRA be used?
Currently, JIRA is used in several areas:
For testers
The frequency of software development means that testers are increasingly called upon. They must therefore have the appropriate tools to carry out their work. However, with an increased number of tests, it is difficult not to get lost without a good organization. JIRA offers a solution that is both collaborative and refined with a wide variety ofadd-ons. It also offers the possibility to customize the user interface and the possibility to manage tests.
For agile teams
JIRA provides agile teams with tables Scrum and Kanban. These tables allow to manage tasks transparently. This allows agile teams to track their performance and productivity in real time.
JIRA in the context of project management
With JIRA, tasks are to be performed in workflow steps until the product is completed. Teams can choose to use the predefined templates or to customize their own. JIRA generates reports in order to accompany the progress of the team.
In the context of software development
Atlassian's work tool is also necessary for software development teams in that it provides the means to produce efficiently. To do this, JIRA provides built-in feature tagging tools. These give teams the ability to deploy new features as the teams move forward.
Using JIRA to Benefit DevOps Teams
JIRA has an open and integrated set of tools called Open DevOps. In addition to this, it provides tools for control Code and version control like Bitbucket, Gitlab or GitHub. There are also documentation and knowledge management tools, Confluence among others, and monitoring and exploitation tools such as Opsgenie.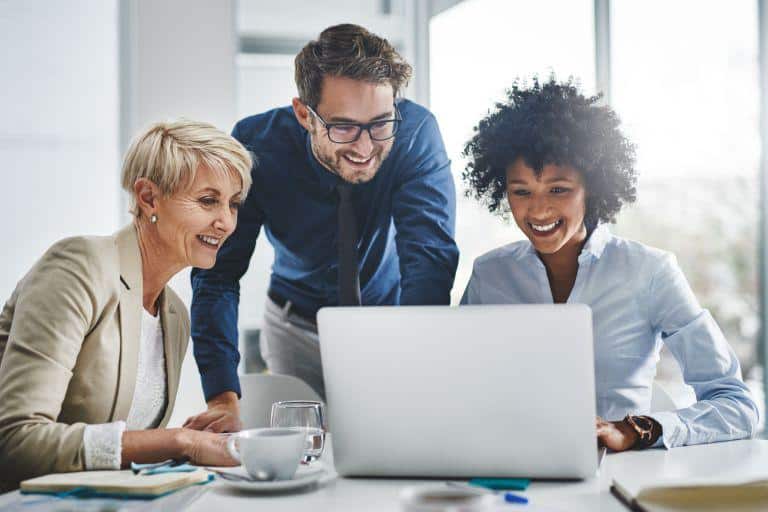 JIRA as a product management tool
Through a roadmapThe roadmap can be used by teams to track the progress of each project. This roadmap must first be created in JIRA Software before it can allow teams to look at the long term, to track and share project progress. A roadmap can be customized according to the needs of each team.
For task management
There is nothing easier for a team than to be able to create tasks especially detailed. JIRA provides this opportunity by allowing its users to choose all the details about a task, its deadlines, reminders, etc. themselves. Other team members can also view the task to see its progress. It is also possible to create subtasks by decomposing the main task.
To track bugs
Sometimes teams encounter problems during the execution of certain tasks, these are the bugs. JIRA takes care of prioritize and ofassign bugs, right after capturing them. This way, teams will only have to follow them in order to prioritize the overall goals.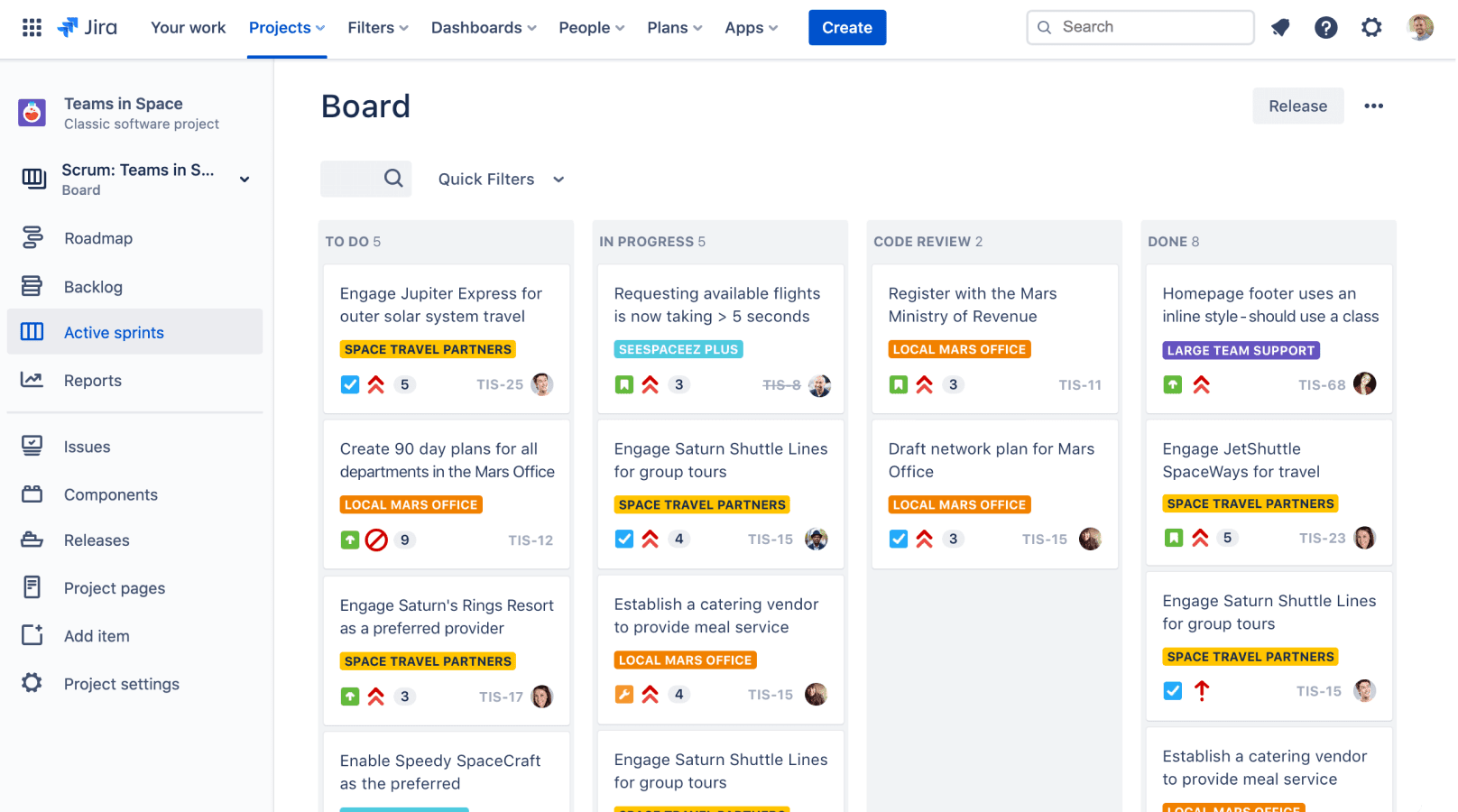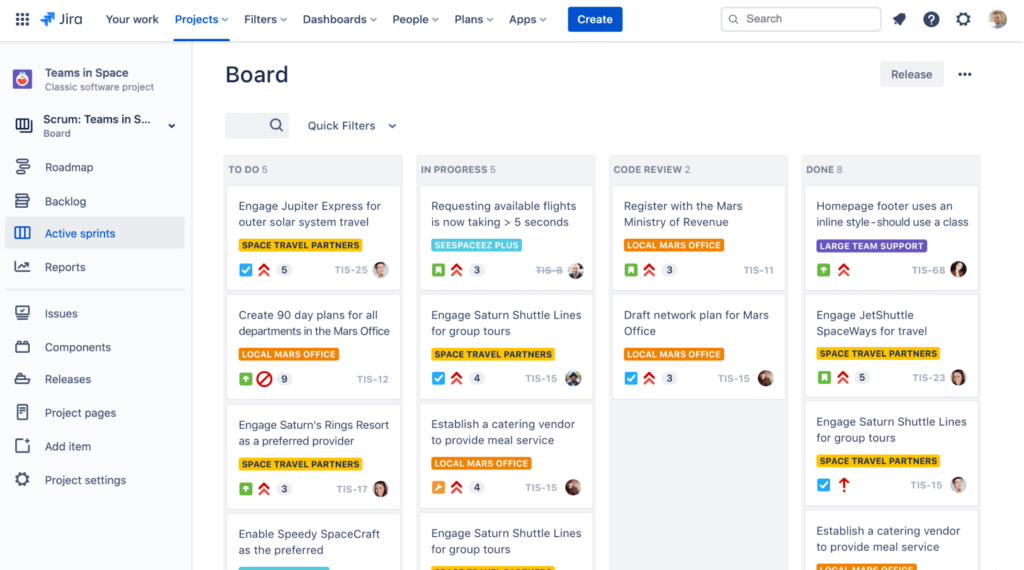 For an optimized use of JIRA
Knowing what JIRA is is one thing, knowing how to use it is another. Thus, it was considered useful to detail the important points concerning its use.
Using JIRA with other tools (Scrum)
More powerful than one might think, JIRA can work in combination with other work tools such as Scrum or Kanban. It can be used with mixed methodologies as scrumban.
Indeed, Scrum is one of the work tools that most project managers adopt because of its ability to guide workflows. With this tool, the team can only focus on one goal at a time. It is a step-by-step process.
Each step is known as a sprint is a subdivision of two weeks of work where each member has a specific task. At the beginning of a sprint, the team is required to create a backlog product. The backlog contains the problems on which the development team must focus.
Workflow customization
As mentioned above, JIRA provides the ability to customize the workflow for each team. The purpose of customization is to facilitate visualization, but also to control access to the table. Nevertheless, the models predefined are also easy to use.
An ordinary model includes 3 steps to wit: To Do, In Progress and Finished. This interface allows you to become familiar with all the tools. However, it can be customized by adding others columns such as To Be Corrected, Delivered, etc. as needed, until the progression is completed.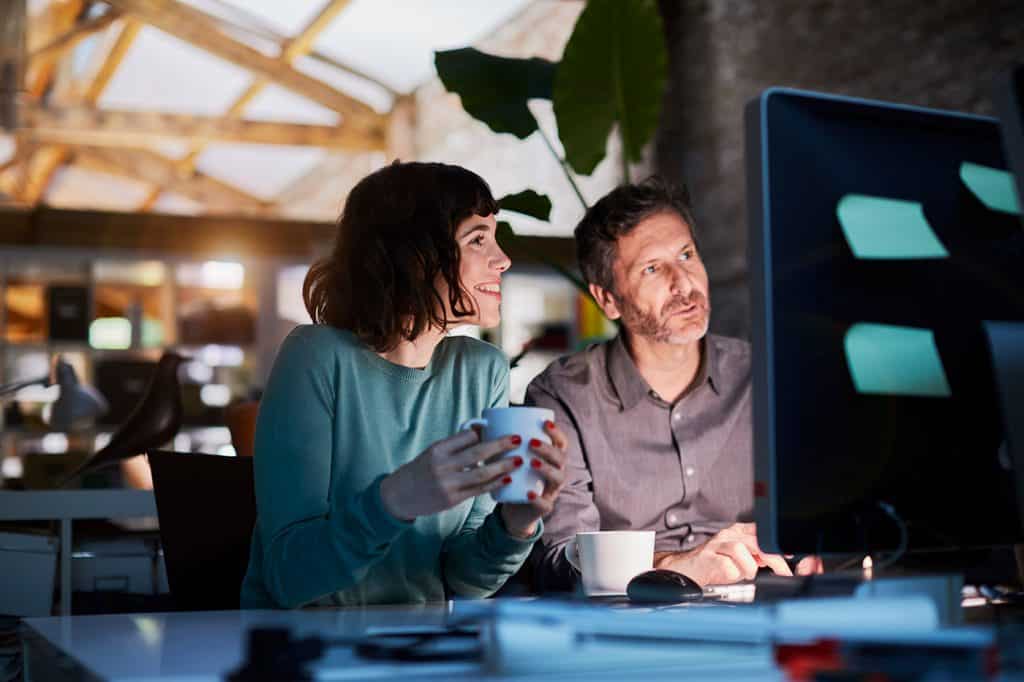 JIRA: systematic tracking of tasks and problems
Tracking is essential in all types of projects, whether for tasks or for bugs. In order to support each team member, tasks should be created with all their details and deadlines respective. JIRA sends notifications of recall by e-mail to remind you where you are at any given time.
For larger tasks, it is important to create subtasks easier to execute for each team member. In JIRA, everyone can access all tasks and subtasks to see the team's progress. As for bugs, these require a capture before assigning and prioritizing them through the software. It is up to the project manager to customize the default values by adding custom fields, for example.
Various types of reports with JIRA Work Management
The usefulness of the reports lies in the fact that they allow to make the balance sheet after delivery of a product. With JIRA Work Management, it is possible to establish several types of statistically rich reports to follow the evolution of a project as well as that of a bug. We can quote:
The average age report which allows to know the average age of the unsolved problems. It allows to see the current state of the backlog.
The pie chart report that accesses the visualization of all the bugs at the same time.
The usage workload report that is for a specified user to see the number of unresolved bugs that are assigned to a specified user. This report also allows you to see the workload that remains in each project.
The advantages and disadvantages of JIRA
Like all other tools, JIRA has both advantages and disadvantages.
In addition to the full suite of project management tools it has, this application also comes in a free. Indeed, a team composed of 10 people at most can get it for free. Beyond that number, the pricing is per user and the price depends on the desired features.
Another advantage of JIRA is that it integrates a good number of third-party software. Apart from that, this bug tracking tool is suitable for developer teams, engineers, and professionals outside the technical circle. Moreover, its users can create several types of tasks.
On the other hand, JIRA has a limitation in terms of downloading. Specifically, there is a limit on the file size that one wishes to download. This is a hindrance to the progress of tasks. Moreover, reports created in JIRA can only be used once.
Despite some shortcomings, the importance of JIRA cannot be denied. As a performance measurement tool, it allows good management of tasks within teams.

Facebook



Twitter



LinkedIn