At a time when artificial intelligence and robotics are becoming more and more involved in companies, many people are worried about how these technologies are likely to disrupt labour law in France. In order to better understand the potential impact of AI on this branch of employment law, we spoke with specialist lawyer Mickaël d'Allende from the law firm Altana .
On January 9, 2020, in the Senate Open Session, Senators debated the following issues the impact of robotics and artificial intelligence on service jobs.
A debate making further to the information report by Ms Marie Mercier and Mr René-Paul Savary entitled "Tomorrow's robots: towards a transformation of service jobs", made on behalf of the Senate delegation on foresight and published on 28 November 2019.
In order to gather the opinion of an expert on the subject, we went to meet with Mickaël d'Allende, associate lawyer who co-leads the team specialising in employment law at Altana. In September 2019, this specialist in labour law, social security law and social protection law published a book entitled "Corporate Strategy and Labour Law".
In this book, he discusses how companies can use labour law to make it a factor of competitiveness, including the issue of change management related to the emergence of AI and robots through existing tools…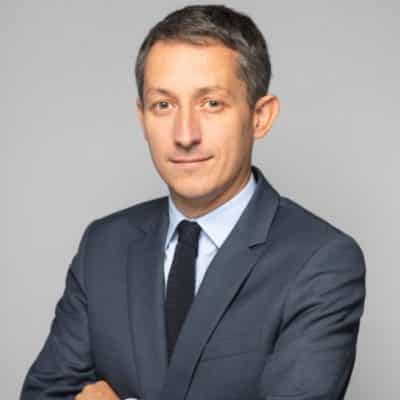 What are the risks and opportunities related to the emergence of robots and AI in the world of work?
In France, I think that automation and robotization refer first of all to what we have known since the 1960s / 1970s and memories of industrial relocation, and therefore fear of rising unemployment and the disappearance of certain trades, or even certain professional categories.
Moreover, as the senators recalled during the January 9, 2020 session, 75% of jobs in France today are in the service sector.. While it was imagined, at the time of offshoring, that this category of jobs would be spared, today it is threatened by AI.
Not surprisingly, governments are addressing this issue as they seek to prepare for this great change. For good reason, between 20 and 50% of jobs could be transformed over a period of 15 to 20 years.
On the other hand, the emergence of AI also represents opportunities for companies. As with all innovations, those who invest in it early on will have the chance to adapt and turn it into a competitive advantage. Moreover, this technology represents a historic opportunity to de-automatize work and delegate the most difficult and daunting tasks to robots.
The difficulty lies in estimating the gain / disadvantage ratio. For example, if 5% of jobs become less tiring thanks to AIThe report is clearly disadvantageous if, in return, 50% of jobs in France are cut in France…
Hence the legitimate desire of the public authorities, and in particular the Senate, to examine and make recommendations in terms of ethics, taxation and labour law.
AI can be a competitive advantage for entrepreneurs, but threatens the employment of employees. Are we heading towards a conflict of interest?
It should be noted that French labour law already offers a great number of tools allowing companies to make room for AI.
For example, during recruitment, it is possible to use artificial intelligence to select a part of the candidates. It is nevertheless required that the final decision be made by a human being.…so the robot can't replace the human. Similarly, the algorithms used must not be discriminatory.
Besides.., the continuing education system enables employees to be trained or to help them start a retraining program. It is therefore possible for employees to be accompanied in this transition. These few examples prove that we are not in a legal vacuum.
If real difficulties are encountered by the company because of AI, there is an autonomous reason to to pronounce redundancies due to technological change. For the time being, this ground is not yet widely used, although it is a valid and accepted ground by the judges. However, it is questionable how much use will be made of this specific ground in the face of the growth of AI.
Anyway, employees can't expect their company that they drastically change industries to preserve their jobs. Change must also be anticipated at the individual level, in particular by mobilising the tools offered by vocational training, for example by using one's personal training account or by planning retraining.
Employees can also adapt through job and skills forecasting management agreements (JSMP) and in general, through social dialogue with the Social and Economic Committee and trade union delegates.
Will the emergence of AI lead to changes in labour law?
It is always difficult to answer this type of question. Certainly, as mentioned before, the tools to cope with this change already exist to a large extent in the labor code. Which is, in itself, good news.
However, it is possible that the legislator may want to pass a new law to show that it is grasping the issue and, in doing so, imposing additional obligations on companies to manage the emergence of AI and its social consequences. Indeed, the Senate report goes in that direction.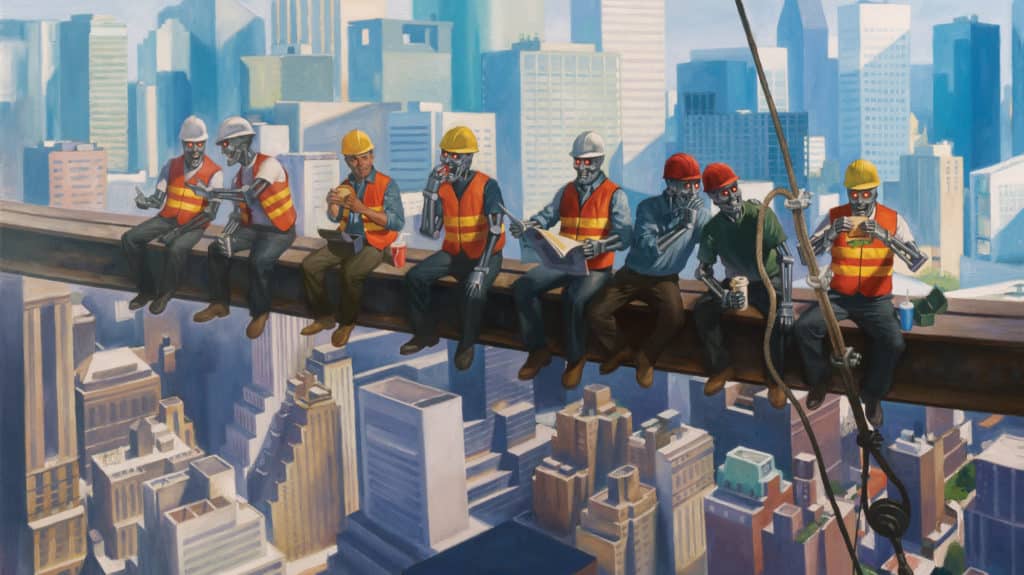 In case of an accident caused by the robots or AI, who will be held responsible?
In the event of an accident occurring at the time and place of work caused by a robot or, in general, by artificial intelligence, the legislation on accidents at work will apply. The damage will therefore be treated in the same way as human damage caused by a "conventional" machine such as a construction machine.
Generally speaking, the employer has a duty of security employees both physically and psychologically. The risks linked to the emergence of artificial intelligence/robotics are no exception to this legal principle, which has seen a significant increase in recent years.
Are the lawyers ready to defend machines?
As is, no machine, however "advanced" it may be, is endowed with legal personality. This is reserved for human beings ("natural persons") and the entities they control and lead ("legal persons": companies, associations, unions, foundations, etc.).
It so it's not possible to defend a robotThe latter is a matter of property law and not of personal law. This is the case, moreover, with animals, which are legally considered as "living beings endowed with sensitivity", but still come under the property regime "subject to the laws protecting them".
However, it is of course possible to assist and represent in court the designer of a machine, the seller of a machine or, conversely, the victim… of the damage caused by artificial intelligence…
Do you think that France is better protected than other countries in the face of the robotization of work?
The France has many advantages to offer. On the one hand, it is one of the most innovative countries, so we can hope that the emergence of artificial intelligence will help to create many jobs on our soil. On the other hand, French labour law is sufficiently protective to anticipate the risks associated with such a development.
It is likely that other countries, incidentally those that have benefited from the de-industrialisation of many Western countries over the last fifty years, will be much more concerned by a brutal, sudden and massive destruction of jobsThis is all the more true if the legislator does not take up the issue to provide companies and employees with the tools necessary to anticipate future changes.
In France, if this phenomenon is managed intelligently, on the one hand avoiding rushing young graduates into positions of responsibility. which it now seems to be accepted that they are threatened and, on the other hand, by investing in the conversion of assets that are ultimately targeted by a destruction of their jobs, the transition could hopefully take place smoothly or at least in a much less damaging way than abroad .