VDI (Virtual Desktop Infrastructure) is a technique of computer virtualization, allowing the user to access a virtualized PC interface on a remote server via the cloud. Learn the definition of the term, the advantages and disadvantages of VDI, and the top vendors of VDI solutions.
In IT, the term VDI (Virtual Desktop Infrastructure or Virtual Desktop Interface) is used to refer to a virtualization technique allowing access to a virtualized desktop interface. This interface is hosted on a remote server within a Data Center, and the user accesses it via the Internet.
The term VDI refers to both the hardware and software resources necessary for the virtualization of a standard desktop system. This term has been invented by the company VMware. It is a derivative of server-based computing.
VDI is a virtual exact copy of a physical computer. It includes the operating system (OS), usually Windows or Linux, but also applications, documents and other PC data. These are stored and run directly from the cloud hosting server. Thus, the experience is in every way similar to that of a physical computer.
VDI (Virtual Destkop Infrastructure): what is it for?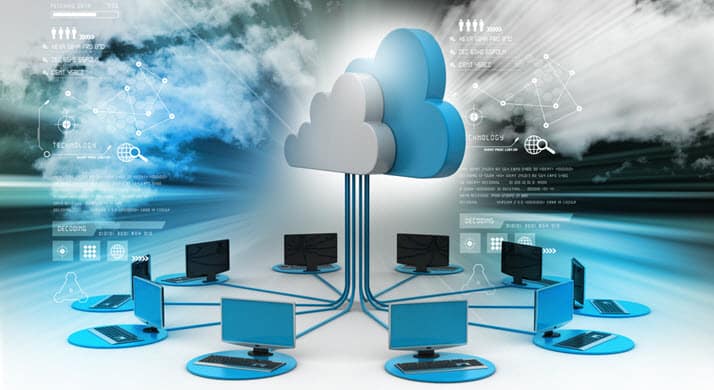 Initially, VDIs are designed to provide a access to computer systems from anywhere. As a general rule, VDI users can access their desktop interface remotely. This access can even be done from a mobile device, as the entire process of running the interface is handled by the central server.
VDIs are also used as backup and disaster recovery solution (disaster recovery). Users can regularly download data stored on their PCs to the remote server. It is thus possible to retrieve them from the physical computer in case of a problem.
VDI (Virtual Desktop Infrastructure), hypervisor and connection broker: how does it work?
VDIs are based on two main components: the connection broker and the hypervisor. The connection broker acts as a an intermediary allowing the user to log in to a virtual desktop. The connection broker manages a pool of connections and shared resources, allowing access to server-based PCs, virtual PCs and virtual applications.
On his side, the hypervisor is the component that actually runs virtual PCs. It is also sometimes called Virtual Machine Monitor (VMM). It is computer software, firmware or a device that creates and runs virtual machines. The computer on which one or more VMs run is called a Host Machine. Each virtual machine is called a Guest Machine.
Using a VDI solution, IT administrators can create groups of virtual PCs, also known as virtual PC groups. virtual PC pools. These hosted virtual PCs are identically configured virtual machines. Usually they are created for users who have the same needs. This allows IT administrators to simplify the configuration and installation of the machines according to the specific needs of the company in which they work.
Persistent VDI vs. non-persistent VDI: what is the difference?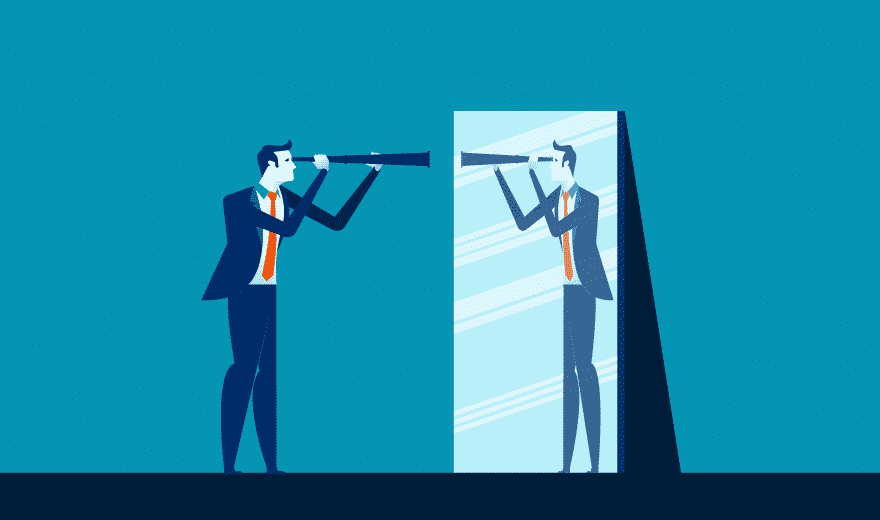 There are two main categories of IDVs: persistent and non-persistent IDVs. In the case of persistent IDVs each user has access to his own desktop image. This image can be customized and saved for future use. This approach is therefore similar to that of a traditional physical computer.
In the case of non-persistent IVDs, users can access an uniform virtual computer pool. When the user finishes his or her work and logs off, the virtual computer returns to its original state and the changes made are not saved.
VDI (Virtual Desktop Infrastructure): what are the advantages?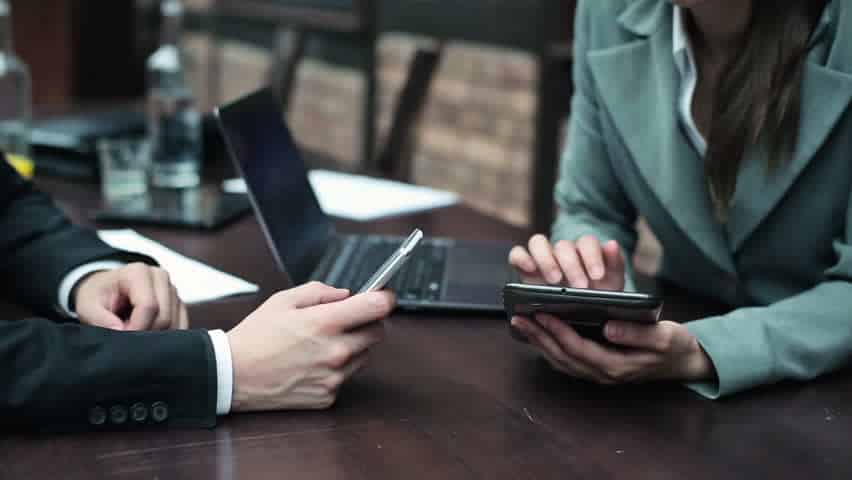 As mentioned earlier, one of the main advantages of VDIs is that the device used as an access point performs very few calculations. Most of the work is done by the remote server. In fact, it is possible to access the from a mobile device. This allows company employees to work remotely or on the road without having to carry data, documents and applications on a hard drive or other storage medium.
VDIs and their applications can be accessed from a smartphone, tablet, PC, Mac, Linux computer or even an HTML5 web browser. It is even possible to access the virtualized interface from an obsolete device recycled as a simple VDI customer. Similarly, when purchasing new machines, companies can opt for cheaper and less powerful equipment.
VDIs also bring a safety advantage. Data is stored on the Data Center, not on the client device. In fact, if a thief steals a laptop computer used as an access point to a VDI, he will not be able to retrieve the data from the machine.
The company's IT specialists can also use VDI to centrally manage the company's computers and control the contents installed and used on the devices. This virtualization technique also allows hundreds of virtual PCs to be deployed and managed very quickly compared to traditional imaging technologies.
In addition, IT administrators can reduce the time and complexity of deploying new OSes like Windows 10. For good reason, the deployment is carried out at most in a few data centers and not in many offices.
VDI (Virtual Desktop Infrastructure): What are the drawbacks?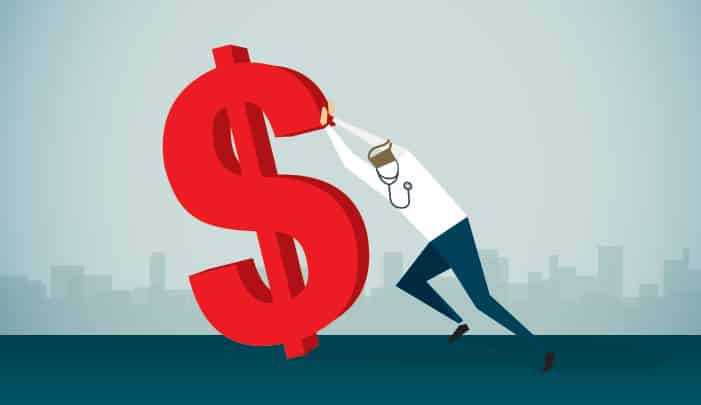 Unfortunately, VDI does not only have advantages. Hardware costs can be reduced because the calculation work is carried out by the server. However, the IT infrastructure costs can actually explode.
The storage costsIn particular, they significantly increase the cost of IDVs. Indeed, in the case of a physical PC, the OS and the applications and data are stored on the machine. The cost of storage is therefore included in the price of the computer. In the case of a VDI, the OS, applications, data and congiruations for each user are stored on the data center. In fact, capacity requirements can quickly increase and costs can rise with it.
To address this issue, VDI products have recently emerged offering converged or hyper-converged infrastructures. These products include storage, servers, networking and virtualization software.
Another problem is the dependency of IDUs on network connectivity. Without an internet connection, it is impossible to access VDI. If the internet connection is too weak, performance will be affected. This is especially a problem in the case of graphically intensive applications and software that require a lot of CPU performance.
VDI (Virtual Desktop Infrastructure) vs DaaS (Desktop as a Service): What's the difference?
Computer virtualization is not a new concept. Today, however, two techniques are mainly used: VDI and DaaS. Until recently, VDI was the most widely used. Since then, however, thanks to the increase in bandwidth and the rise of cloud computing, DaaS (Desktop as a Service) are becoming increasingly popular. Each one has its own specificities, and it is important to be aware of the differences between the two approaches to choose the one that suits your business needs.
In the words of Kenneth Oestreich of Citrix, DaaS can be described as "IDUs who are someone else's problem.". Indeed, VDIs are stored on the servers of the company's Data Centers that use them. On the contrary, as a cloud service, DaaS are hosted on the cloud of providers such as Citrix, Amazon and Google. This means that all the hardware is entirely managed by the provider and the IT team does not have to worry about it.
DaaS systems are generally offered on a subscription basis, and the price depends on the number of users. In terms of costs, DaaS may therefore appear more affordable. Unfortunately, the cheapest offers only offer basic functionality and low computing power. These inexpensive offerings also offer only the bare minimum in terms of management, and the company's IT staff will have to spend a lot of time dealing with virtual machines.
Thus, DaaS are a cost-effective solution. whether flexibility and agility are the priorities of your business. On the other hand, as a replacement for an employee's PC, it is not a viable solution. The total cost will always be higher. The question to ask is whether the agility offered by the DaaS is sufficient to justify this increased investment.
Another problem is that of the regulations. For sectors subject to many industry standards, such as healthcare, financial services or government, DaaS are not a viable option because sellers have not complied with the regulations. In the long term, this problem will be solved, but for the time being, it is preferable for companies in strictly regulated sectors to stick to VDI.
VDI (Virtual Desktop Infrastructure): top solution vendors
There are many VDI offers on the market. To help you choose the one that suits your needs, discover the top VDI solution vendors.
AWS Amazon Workspaces, the Amazon VDI
Amazon Workspaces is the solution VDI from AWS. This is a DaaS-type cloud service. Users have the flexibility to install their own applications or use applications available through Amazon WorkSpaces such as Microsoft Office, Mozilla Firefox and Adobe Reader.
Like many other VDIs, Amazon Workspaces comes with the Teradici PCoIP protocol license to compress, encrypt and minimize data transfers. In addition, Amazon offers its own SDX (Streaming Experience) protocol based on UDP. With WorkSpaces Sync, users can synchronize their documents with their other computers. USB devices are supported.
Amazon Workspaces runs under the plateform Standalone Windows 2008 Server R2. This VDI is accessible from a Windows, MacOS, Android, iOS, Kindle Fire or Android client. Four offers are available. The pbrawls range from 35 bucks a pops for 1 vCPU, 4GB of RAM and 50GB of storage, at $75 per month for 2 vCPUs, 8GB of RAM and 50GB of storage with Office 2010 and Trend AV included.
Citrix XenDesktop and VDI-in-a-Box, the VDI hybrid
Citrix offers two different VDIs: VDI-in-a-Box and XenDesktop. VDI-in-a-Box is an offer designed for SMEs.. It's an all-in-one solution. Rather than shared storage, this solution relies on direct-attach storage. This solution allows you to take advantage of very low costs with a price of less than $500 per virtual computer for the software and license.
On his side, XenDesktop is more for large enterprises. This solution groups OS, applications and user profiles in a Data Center. These elements are assembled in the form of virtual desktops for users. Installation, configuration and maintenance can be carried out by the company's IT staff. Note that XenDesktop is also available in DaaS version on the AWS cloud.
Citrix offers a Personal vDisk extension for XenDesktop and VDI-in-a-Box. This hybrid option allows you to compromise between the centralized management of non-persistent VDI desktops pools and the flexibility of persistent VDI desktops. Deployment always comes from a common image, but customization of user profiles can be extended by installing applications on a personal vDisk.
Microsoft VDI and Azure RemoteApp, the VDIs from Microsoft
Microsoft has two different VDI offerings. Microsoft VDI offers access to virtualized infrastructures via three different methods. Session-based desktops, formerly called Terminal Servers, allow multiple user sessions to be run on a single copy of Windows. Sessions are isolated from each other, and access to data can be restricted.
The second method is personal virtual machines. The third is that of pools of virtual machines. Microsoft VDIs running on Windows Server 2012.
In addition to centralization, Microsoft VDI allows a unified management of virtual PCs using Microsoft System Center Configuration Manager. RemoteFX enables accelerated graphics for multiple users from a single GPU. At last, Hyper-V allows to reduce or increase RAM virtual machines dynamically as needed.
With Microsoft Azure RemoteAppMicrosoft is also informally active in the DaaS market. This solution allows you to launch applications remotely and offers several features specific to DaaS, but does not allow direct access to a desktop interface. This solution exists in cloud or hybrid format. Microsoft Remote App is therefore a minimalist solution.