The Internet of Things (or IoT) and Big Data are two interconnected and inseparable technologies. Discover the relationship between these two revolutionary technologies.
More and more devices and objects are connected to the internet. These connected objects generate data, which can be analysed to identify trends and information for various purposes. This is why Big Data and the Internet of Things (IoT) are closely linked. However, before elaborating on this relationship in more detail, it is necessary to revisit the definition of these two technologies.
What is the'IoT?
For several years now, the internet has not been limited to computers and other smartphones. From now on, almost all objects are connected to the internet. Watches, refrigerators, televisions, cars, industrial machines… IoT has no limits.
The connected objects are based on chips and on-board sensors that connect them to the internet and give them new features. To do this, companies operate different communication networks. Some use cellular technologies, others use free frequency bands. However, this is not the main topic. Indeed, the purpose of these electronic components is to collect data.
For example, a connected watch is capable of counting the steps of its wearer, or measuring his or her heart rate. Likewise, the sensors on board a connected machine measure its performanceor to anticipate possible failures.
What is Big Data?
The term Big Data, or megadata, refers to information that presents three main characteristics: velocity, variety and volume. It is therefore a large amount of structured and unstructured data. Velocity refers to the processing speed of this data.
However, the main feature of Big Data is the possibility of analysing them in order to extract usable information. For a more in-depth definition of Big Data, see our dedicated page.
IoT and Big Data: two inextricably linked technologies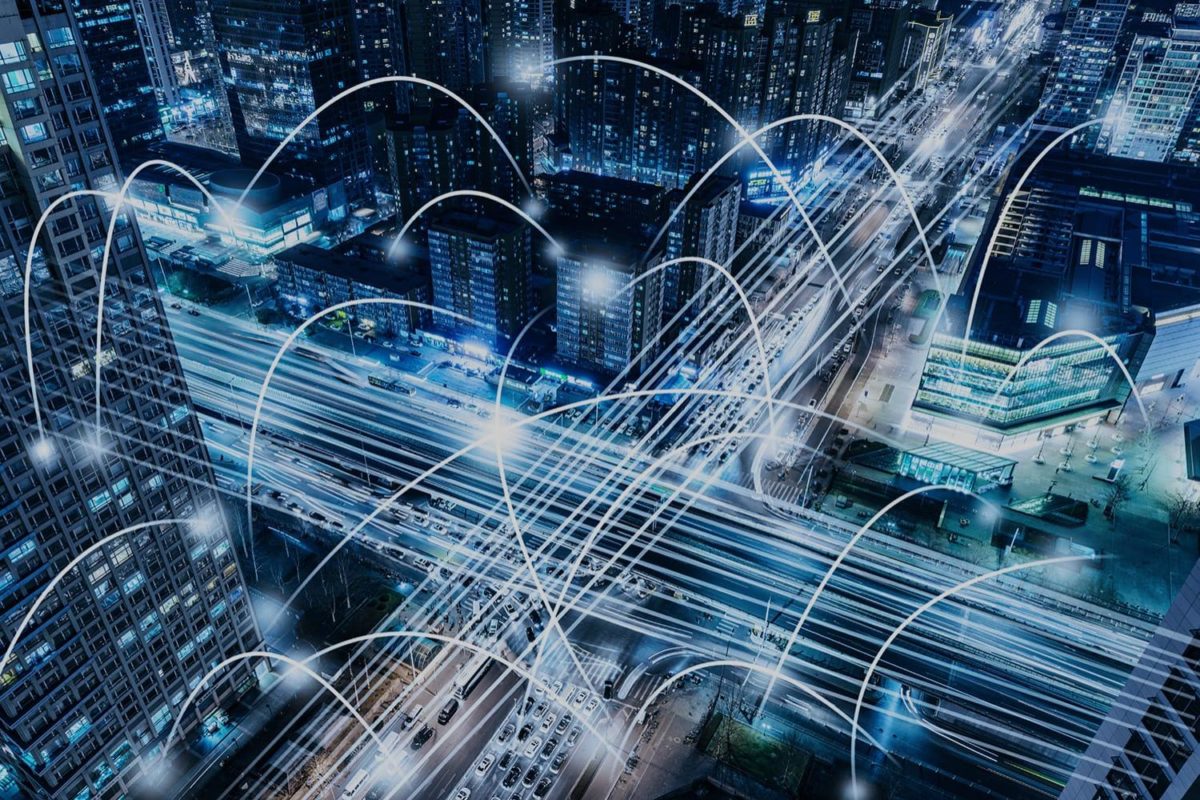 As the number of connected objects increases, the volume of data generated by the Internet of Things is exploding…. Therefore, to be able to handle and analyze them in real time, it is necessary to rely on Big Data analytical tools.
These tools have the ability to handle large volumes of data quickly continuously generated by IoT devices, and to extract exploitable insights from them. In particular, the learning machine makes it possible to identify data models. With these patterns, a company can implement predictive maintenance on its industrial machines.
Some examples of use cases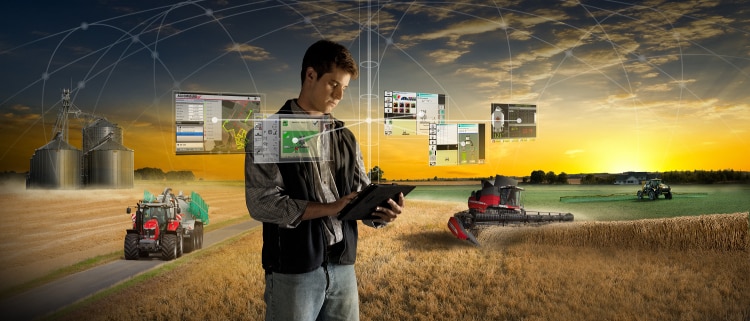 To illustrate the correlation between IoT and Big Data, we can take the example of transport companies. They use data collected by sensors and Big Data analysis tools to improve efficiency, save money, and reduce their impact on the environment.
The vehicles delivery ship froms sensors that The system monitors engine status, number of stops, travel speed, kilometres travelled and fuel consumption.
IoT and Big Data are gaining weight in the field of agriculture. For example, operators place sensors in the fields to measure the moisture level and transmit the data to a central system. In this way it is possible for them to know when the plantations are reaching their optimum moisture level.
Sensors are only data collectors…
For their part, consumers want to take advantage of the smart home concept.. The connected home is not only a place where most of the controls are automated (opening/closing the steering wheels, adjusting heating and lighting, purchasing automated consumables, etc.), but also a place where consumer data is analysed. It is a question for the owner to reduce his energy bill or to analyze his sleep. For manufacturers of connected objects and service providers, understanding user needs makes it easier to target advertising, deliver relevant services or design new products.
In each case, the object is only used to collect the data. Then, they are transmitted on a platform generally connected to the Cloud which will allow to store and analyze them. Pre-trained algorithms can also be installed on the devices. We then receive partially processed information. The most common example remains that of computer vision. On a production line, manufacturers test connected cameras equipped with these models. This enables them to detect defects on parts. The company then automates its product certification processes.
IoT and Big Data: challenges and opportunities

By 2020, Gartner estimates that approximately 20.8 billion connected objects will be used around the world. The resulting increase in the volume of data will provide new opportunities, but will also present obstacles to be overcome. Generating billions of dollars with the IoT is not as easy as some might think.
Firstly, there is a need to facilitate the connection of IoT devices and platforms to the Cloud, and secondly to existing enterprise systems. At the same time, the reliability of sensors plays a considerable role. For if the initial data is distorted, then the resulting Big Data analysis models do not support the creation of a return on investment. Moreover, workers and city dwellers must adapt to this new situation that is invading their environment.
Security, the weak point of the Internet of Things
The cybersecurity is one of the challenges related to the rise of IoT and Big Data. Hackers are increasingly coveting computer systems. Indeed, they host critical data on which the connected objects are based. For example, the emergence of "Smart Cities" or connected cities could allow cybercriminals to take control of an entire city .
Cybercriminals attack the connected files and objects of companies. Since 2016, the emergence of Botnet IoT has caused a panic fear of IoT malware. Hackers have taken control of several thousand devices to undermine system security. For example, the DNS provider Dyn suffered a DDOS attack affecting the largest web platforms for several days. Let's not forget to mention the use of IoT ransomware, which more than doubled in one year, between 2017 and 2018.