As part of a series of three computer graphics on Big Data, Data Lake and Fast Data, the French group Cyrès is publishing this week a first analysis of the prospects, but also the obstacles and alternatives to Big Data. It is an opportunity for companies to better understand the challenges of Big Data, the obstacles to be overcome in order to exploit data, but also the tips and most accessible solutions to achieve it.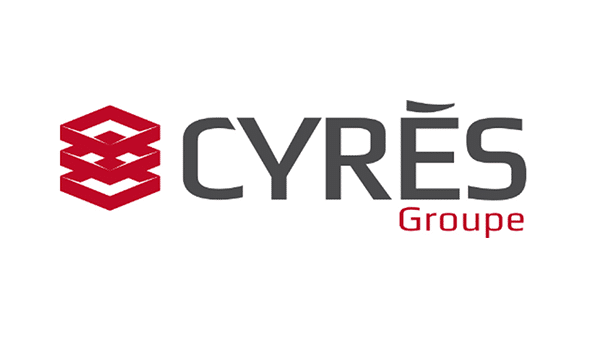 For 17 years the Cyrès group, based in Tours and Paris, has been positioning itself as a French precursor in the fields of Cloud and Big Data. The group brings together Ingensi, Hosteam and Interactive. With its Analytic Suite Appliance platform, Ingensi is the pioneer of Big Data processing in the hexagon.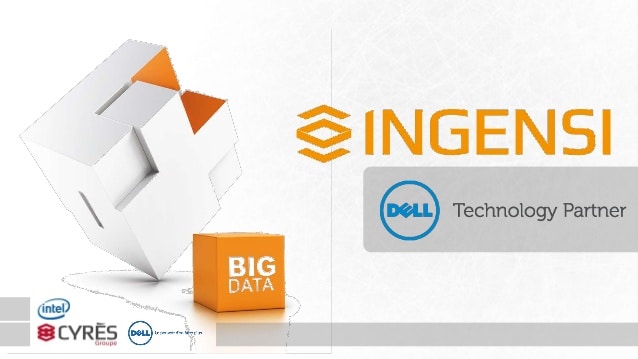 Hosteam offers a variety of services to French companies, including local cloud hosting solutionsin a data center located in the Centre region. Finally, Interactive is specialized in the development of connected web applications. With more than 1,000 customers to its credit, Cyrès recorded 28% growth in 2015.

Today, in order to help French companies understand how to leverage data, and to showcase its expertise, Cyrès presents a series of three infographics named "From Big Data to Fast Data: How to Make Data Talk". This documentation is divided into three parts, each dealing with a different facet of data analysis and enhancement: Big Data, Data Lake and Fast Data.
The first of these three infographics, published this week, highlights prospects, obstacles and alternatives to the exploitation of Big Data. It offers companies interested in analytics a clear and synthetic vision of this subject.
Outlook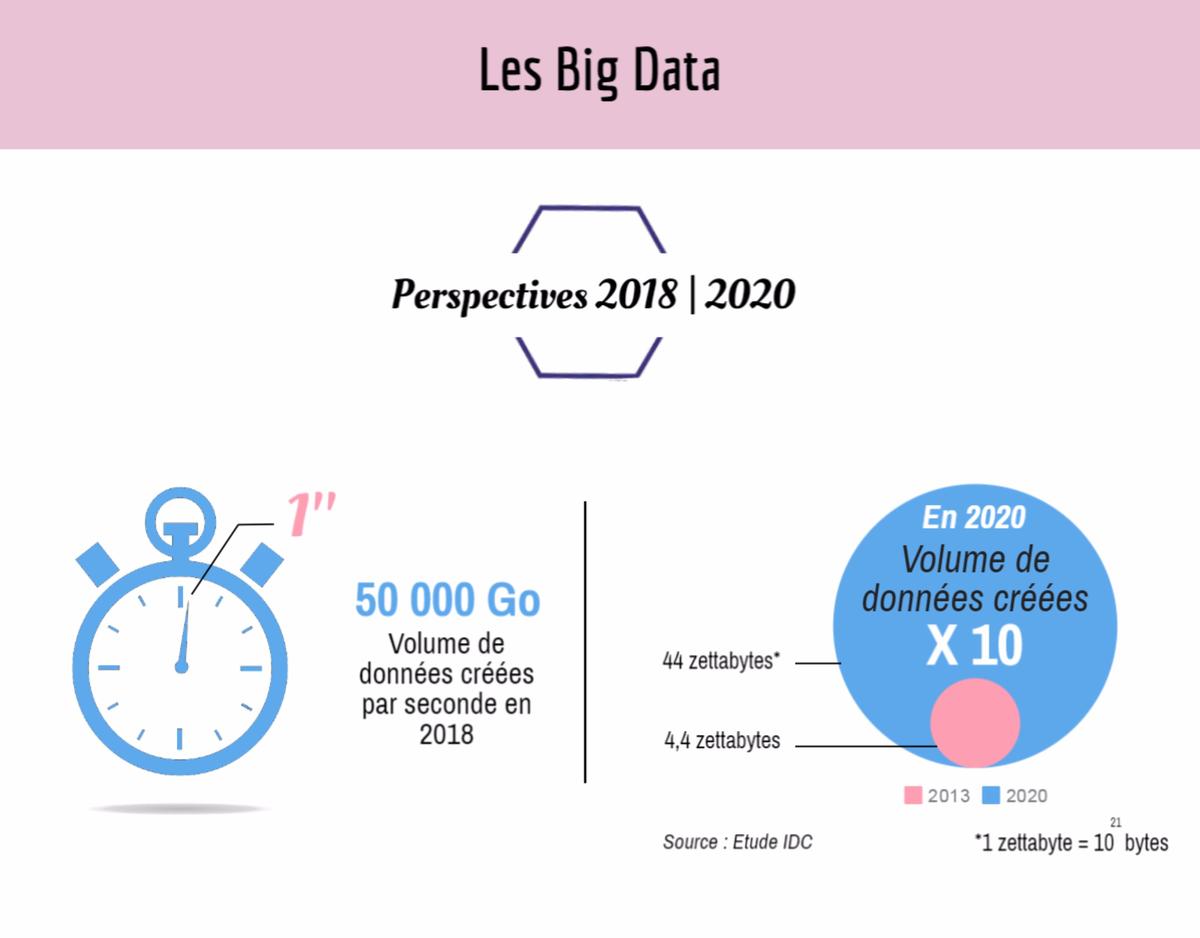 Firstly, Cyrès relies on a study conducted by IDC to predict the Big Data outlook for 2018/2020. According to this study, in 2018, 50000 GB of data will be created every second. With the development of the connected devices, smartphones and social networking industries, this gigantic volume will continue to grow at a breakneck pace.
Thus, in 2020, the amount of data created every second will be multiplied by 10 compared to 2013. For 4.4 zettabytes in 2013, there will be 44 per second in 2020. These figures are dizzying, and reflect the need for companies to learn to master, analyse and finally exploit these data to make the most of them.
The brakes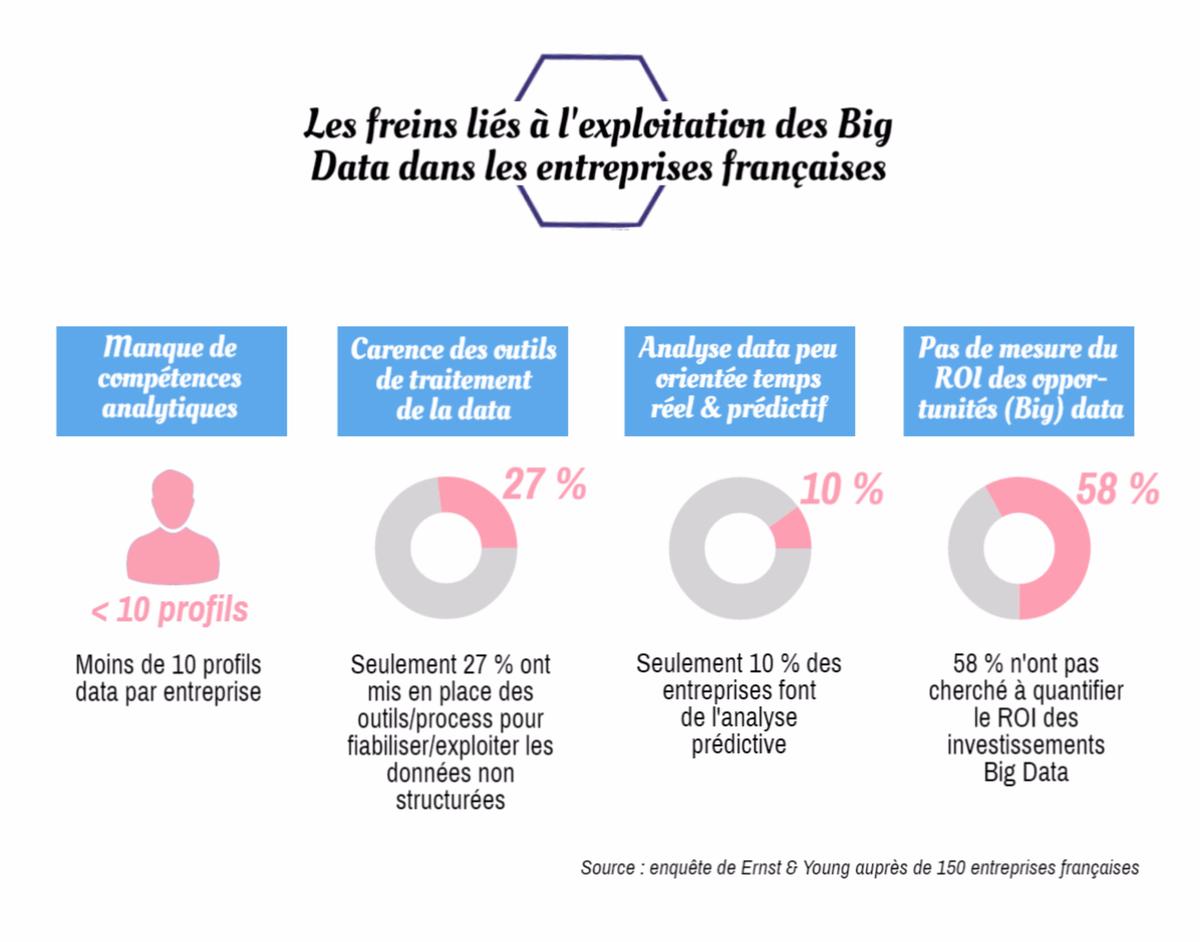 However, there are several obstacles to this exploitation, as shown in the second part of the computer graphics, based on a study conducted by Ernst & Young among 150 French companies. Firstly, the lack of competent profiles within companies and on the professional market prevents firms from processing Big Data on their own. At present, on average in France there are currently less than 10 data profiles per company.
In addition to the staff, the lack of tools for data processing penalises companies terribly. Today only 27% of national firms have deployed solutions to make unstructured data more reliable. Even for companies already using their Big Data, lack of predictive analysis tools or real time is a real problem, with only 10% of industrial players managing to use their data for prediction. Finally, the vast majority of firms are moving forward blindly since 58% have no clear idea of the value of the return on investment of their Big Data project. The situation is therefore tricky, with capacities far below the needs generated by the increase in data volume.
The alternatives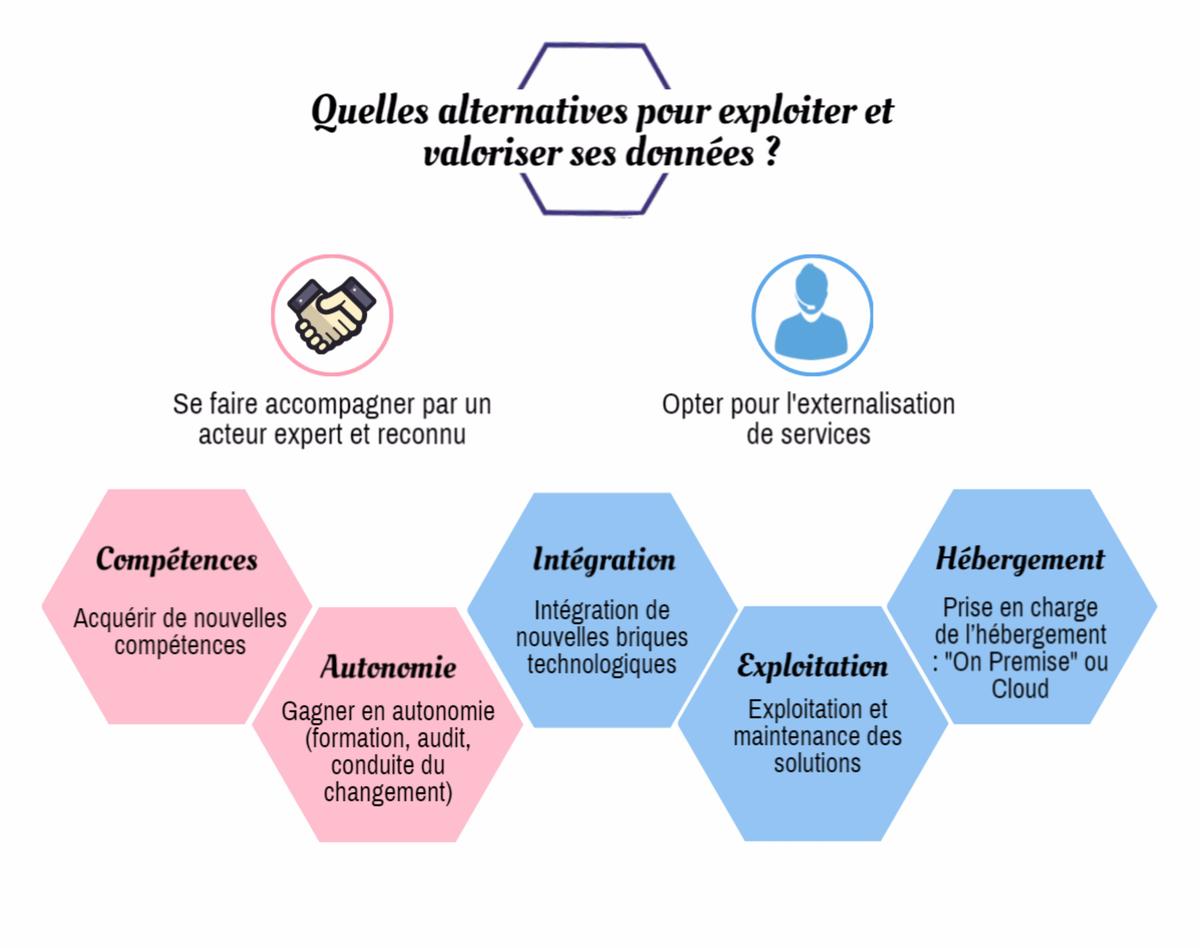 However, in the third and final part, Cyrès offers companies alternative solutions to achieve Big Data. The first suggested option is to use a recognized Big Data expert like Ingensi to seek his help and advice. This strategy allows to acquire the necessary skills for data valorisationbut also to gain autonomy through training or auditing.
The second solution is to decide toOutsource Big Data services. These services are the exploitation of data and the maintenance of the tools usedOn Premise or Cloud data hosting with companies such as Hosteam or the integration of new technological bricks. These different alternatives make it possible to overcome the various obstacles that hinder Big Data in France.
Cyrès' next infographics will deal with the provenance and the operation of the Data Lakes, and the development of Fast Data.