Huawei Cloud is the Cloud platform of the Chinese giant of smartphones and telecom infrastructures. Find out everything you need to know about this platform and the different services it offers.
Founded in 1987 in Shenzhen, China, Huawei reigns supreme in the global telecommunications infrastructure market. The Chinese firm sells its products and services to 45 of the world's 50 largest telecom operators, and has overtaken Ericsson in 2012 to become the world leader.
In 2018, the Asian company also overtook Apple to become the world's second largest smartphone manufacturer behind Samsung. However, since 2016, it also seeks to conquer the Cloud Computing market. At the Huawei Connect 2017 conference, Huawei announced its intention to be one of the 5 world leaders in the Cloud.
Why did Huawei go into the Cloud?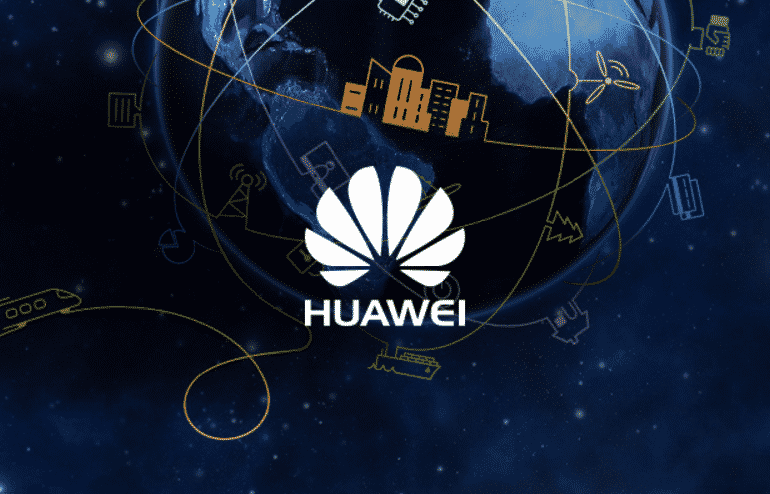 Facing the rise of the Cloud predicted by analysts around the worldHuawei decided to take advantage of its experience and position in the telecommunications equipment market. It wants to seize the opportunities offered by this new technology.
After starting by helping telecom operators develop their own public and private Clouds, in 2016 Huawei announced its "Cloud of Hope" initiative. All Cloud strategy. It aims to help companies in various sectors to develop Clouds adapted to their needs.
In March 2017, the firm announced the launch of its Cloud Business unit headed by Zheng Yelai. A "support" unit for its three other divisions: network, corporate and consumer. In April 2017, Huawei invested $1 billion in the development of its own Public Cloud.
Huawei Cloud: a strategy based on an ecosystem of partners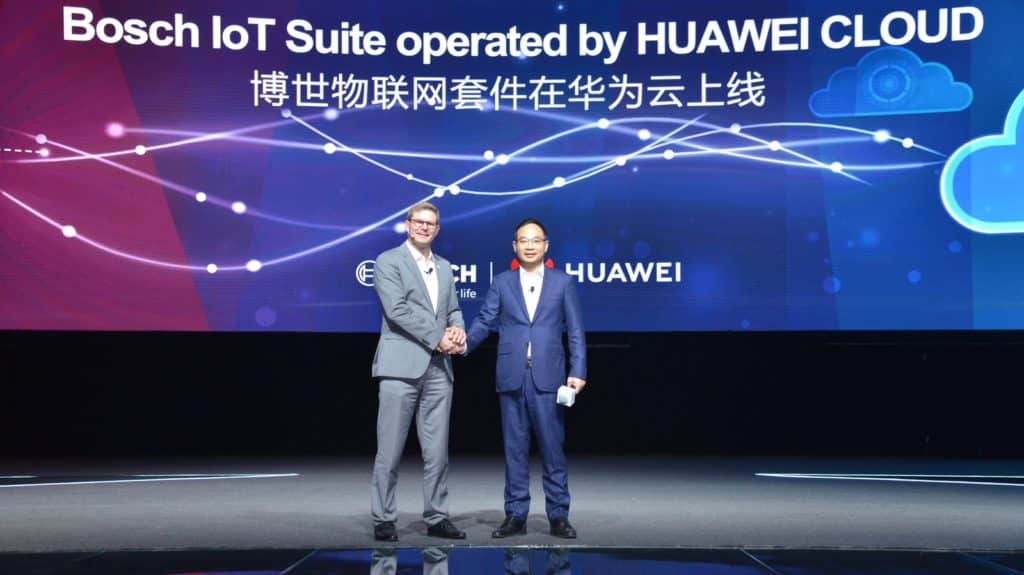 Rather than compete with other Cloud providers, Huawei has made the strategic choice to enter into partnerships with them. The company provides them with the technology to make their clouds work. This includes technologies such as Platform as a Service (PaaS) and Infrastructure as a Service (IaaS).
Indeed, IT infrastructures and legislation vary from one region to another. It is therefore impossible at present to see a universal Cloud emerging. To address this issue, Huawei has partnered with Deutsche Telekom, Orange, Telefonica and China Telecom. Together, they are developing China Telecom, Open Telecom, Flexible Engine and Telefonica Open Cloud.
The firm has also partnered with Microsoft to make its applications available on the Huawei Cloud. By the end of 2018, Huawei Cloud and its network of partners are implemented in 22 regions and 37 availability areas. This includes Southeast Asia, Europe, Latin America, Africa and China.
Huawei Cloud: what are the Cloud services offered by Huawei?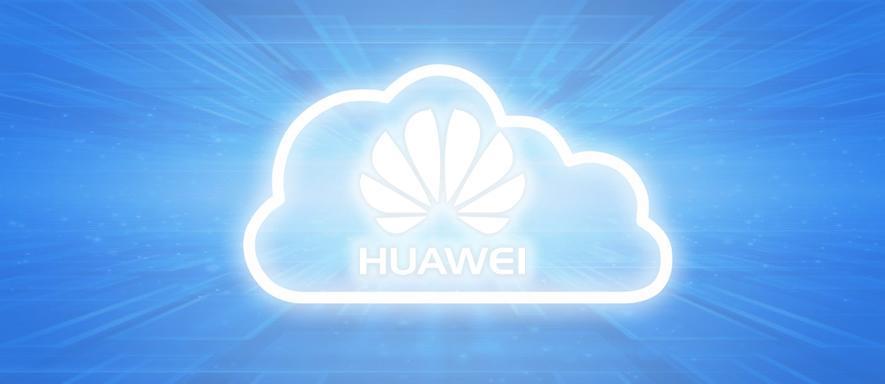 In October 2018, the Huawei Cloud includes more than 140 Cloud services divided into 18 categories. The Chinese giant thus offers products for Cloud Computing, Cloud storage, application development, Internet of Things, communication, security and network. It also offers Cloud migration, dedicated Cloud, database and video processing services. The Enterprise Intelligence category also includes services dedicated to Artificial Intelligence, Machine Learning and Big Data.
Of these services, about 60 are generalist solutions such as SAP, HPC, IoT, security, DevOps and IPv6. Approximately 80 are industry-specific solutions. They are for manufacturing, e-commerce, gaming, finance, IoT, or standalone vehicles. The marketplace includes 1500 applications. More than 6,000 partners and 90,000 developers use the Huawei Cloud.
In early December 2018, Huawei Cloud also launched its Blockchain Cloud Service internationally. This BaaS (Blockchain as a Service) Cloud service allows developers and enterprises to create and deploy Blockchain applications over the moon.
For users of its smartphones, the firm also offers a cloud storage solution called "Huawei Mobile Cloud". . Like Samsung's Cloud or Apple's Cloud, it allows users to store their various multimedia contents on the cloud to preserve the internal memory of their smartphones.
Huawei Ascend 910: a dedicated Cloud Computing chip for servers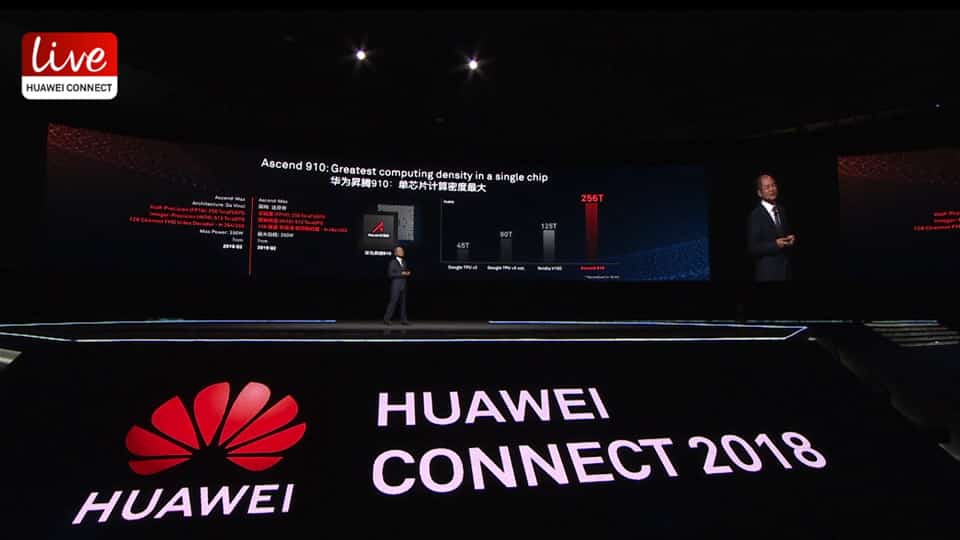 In October 2018, Huawei announced that it would sell servers equipped with its own Ascend 910 chip designed for Cloud Computing. Until then, the servers it sold to telecom companies and its Cloud customers were mainly equipped with Intel chips.
According to the firm, the Ascend 910 chip is twice as powerful as the Nvidia V100. It will be available from the second half of 2019, only for its customers. Huawei will therefore provide both the Cloud services and the hardware necessary for their operation.
Cybersecurity: Can the Chinese giant be an international success?
Despite its international success in the telecom and smartphone markets, Huawei has recently been facing challenges related to cybersecurity. Several countries, including the United States, Japan and Germany, suspect the Chinese giant of letting back doors in its equipment to allow espionage of the Chinese government. The founder of the company used to work for the Chinese People's Liberation Army.
Thus, the United States government wishes to banish Huawei from the territory, just like Germany. Similarly, Japan has announced its intention to replace its Huawei equipment with equipment supplied by Ericsson or Nokia. Even if Huawei insists that it has no intention of selling the data of its Cloud users, these suspicions of affiliation with the Chinese intelligence services are highly likely to hamper its international expansion…
Launch of an innovation laboratory in Singapore
Maj 24 April 2019 : After the launch of a Cloud region in Singapore, Huawei Cloud wants to expand into the Asian market. Thus, it is deploying an innovation laboratory around cloud computing and artificial intelligence technologies. The objective is to attract partner companies and to offer multiple solutions.
Similarly, universities will be able to access a set of tools. They will be used to develop robots, artificial intelligence, algorithms, etc., which will be used in the development of new technologies. The company also has partnerships with the Thai operator CAT, the marketing analytics platform Mobivista, the AI specialist ADVANCE AI and Veritas, a critical data manager.
Maj 19 June 2019 : With the trade war between China and the United States, Huawei finds himself in a media maelstrom. The Trump government declared the manufacturer to be Persona non Grata. It can no longer sell its cloud and network equipment in this country. Many European companies have followed the American recommendations. Everyone wants to avoid conflict with the world's leading power. Also, the manufacturer can no longer benefit from services from American companies. This boycott would cause a $30 billion shortfall.