In the great revolution brought about by Big Data, the retail trade is undergoing a profound upheaval. Thanks to the collection and analysis of consumer data, shopping will soon be a radically different experience than it is now. Find out how the global retail industry is changing at breakneck speed.
In 2014, a study conducted by Infosys revealed that 78% of consumers would be more inclined to make purchases from a merchant offering them products adapted to their needs and their interests. Similarly 86% would be willing to pay more for a more enjoyable shopping experience.
These simple percentages indicate a significant loss of revenue for merchants due to a lack of knowledge about their customers. According to another study conducted by Beaconstac, 59% of merchants believe that their main weakness is that they do not know enough about their customers. a lack of information about their customers.
Thanks to the emergence of Big Data, this problem is finally finding a solution. Data mining and analysis tools are now making it possible to better identify consumer preferences, habits and identities.
Collecting consumer data
Companies now benefit from numerous tools and benchmarks to study the behaviour of their customers and consumers in general. On the Internet, one only has to look at search engine trends, social network sharing or advertising that work best to identify the products that are most appealing.
The latest algorithms are able to discern the precise context of a purchase or a conversation about a product in order to associate it with a human feeling. Until recently, this ease of data collection was unique to the Internet. However, it is now extending to physical shops.
In order to study the behaviour of their customers, stores have several solutions at their disposal. An increasing number of retailers are placing shelves or touch screens on their shelves. Visitors can use these devices to quickly consult the catalogue and locate products, or even confirm a purchase. In this way, preferences can be easily identified.
Some devices go further, like the connected fitting rooms of Topshop or the connected mirror of Panasonic. These innovative inventions make it easier for the user to try on clothes thanks to augmented reality. The user can view different items, change the colour, compare sizes by directly superimposing the three-dimensional visual on its reflection. Thanks to this process, each customer's preferences can be stored and the most popular products are highlighted.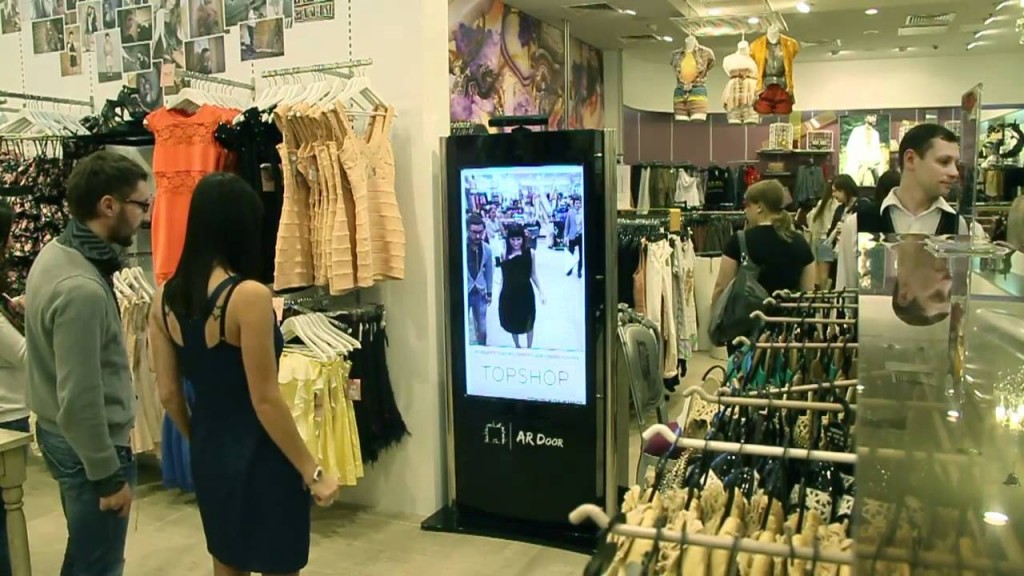 The other solution is based on smartphones and beacons. By agreeing to be tracked within the shop, customers can receive recommendations and be guided through the shelves. At the same time, thanks to tools such as RetailNext, the brands collect precise information in real time, such as the products consulted, the directions taken, the time spent in each department, the items purchased simultaneously… so much data that can be used, for example, to organize the layout of the store or to associate different catalogue references. This data can also be used to to know the customer better, to personalize products, communication, and finally to improve service.
As reported by freelance author Allen Bernard, for example, the American supermarket chain Kroger uses an analytical tool called QueVision. By combining the store's transaction data with the number of people in the store in real time, this software alerts managers when it is necessary to open an additional checkout. The system effectively reduces customer waiting time, thus significantly increasing service quality.
Improving loyalty programs
This method also makes it possible to retrieve the user's contact information, and thus to build loyalty by sending promotional offers or purchase suggestions based on new products. Loyalty programs can also be enhanced by Big Data.
For example, the American sandwich chain Jersey Mike's Subs has modified its program to be more in line with this new reality. The loyalty card is now adorned with an NFC sticker allowing it to be connected to a smartphone. In this way, customers can receive special offers but also leave their impressions of the chain's various restaurants. Jersey Mike's Subs can thus collect valuable data on its regular clientele, and thus propose offers more in line with what it expects.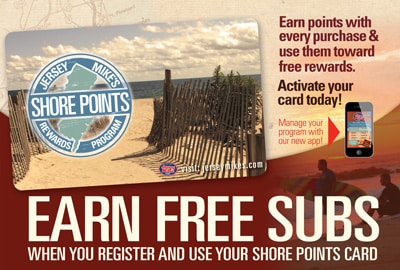 Similarly, the Japanese carmaker Nissan has been using data collected on its customers for years to predict "what message to send to the right person at the right time and in the right way". For example, the firm will be able to suggest new brakes after a technical inspection, if the need arises. According to the company, this system has resulted in the loyalty of a large number of buyers.
The collection and analysis of this data brings multiple benefits to both sellers and buyers.
Identify the customer and sell them what they're looking for.
By better understanding the tastes and preferences of their customers, merchants can now predict fashion, anticipate the trend and future desires consumers. In this way, retailers can better prepare their next collections.
Similarly, geographic data allow to track buying patterns. For example, in Russia, the site Ozon.ru has found that the number of books purchased increases when the temperature drops. The firm therefore programmed its recommendation engine to suggest more books during cold periods.
The Big Data also makes it possible tooptimize prices in real time. For example, Walmart uses its cloud to track millions of transactions on a daily basis. Demand for each product, inventory levels, and competitor activity are scrutinized to change prices to keep the most competitive rates.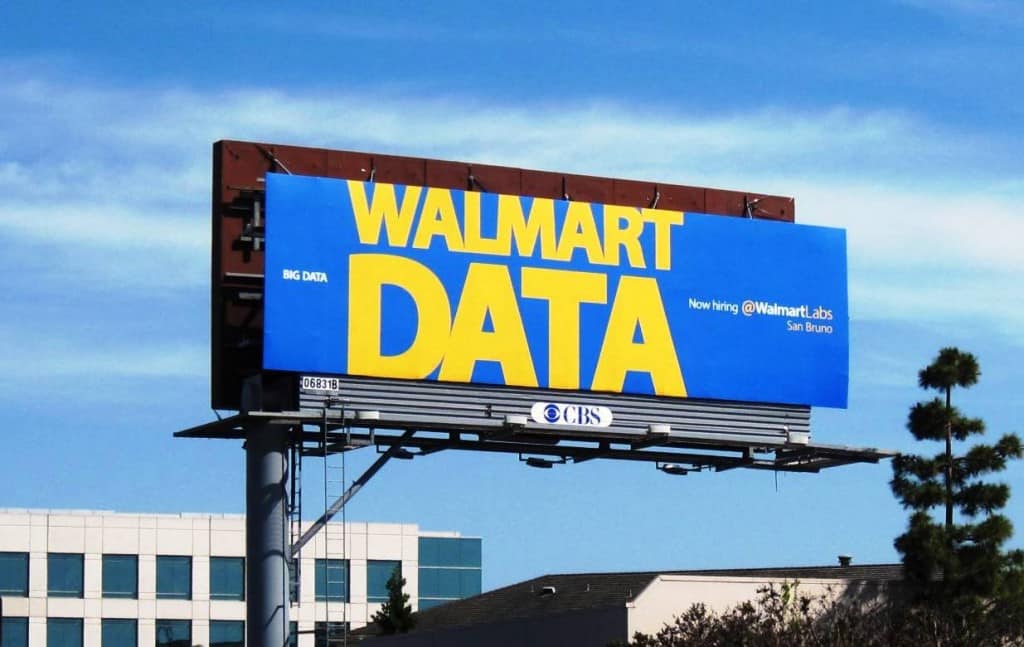 Analyze data for more profitable balances
Data analysis also provides the opportunity to know when to sell off a product. Rather than reducing prices at the end of the season, during traditional sales, it is now possible to determine when the price drop will be more profitable. Experiments conducted by the American Stage Stores prove that lowering the price gradually from the moment the product is sold is more profitable.here demand starts to fall is much more efficient in 90% of cases.
According to Jamie Rapperport, CEO of Eversight, behavioural data analysis also helps to design promotions that are more attractive to the consumer and therefore more profitable. By testing different variants of the same promotions across multiple consumer samples, companies can determine in detail how to encourage purchase. Image, colour, wording… the slightest change can disrupt the effectiveness of a promotion. For example, a world leader in retail realized that a promotion "four for five" worked better than "three for three." Similarly, in another test, an extra penny reduced customer appeal by 43%.
Bringing consumers back to the physical stores
As physical stores are increasingly deserted by consumers in favour of online shops, Big Data could help traditional shops regain their splendour. To do so, more and more data collection tools are being made available to them.
With entry sensors, RFID scanning of products, or regular consumer profiles recorded on the shelves of vendors, physical shops can collect as much data as online shops. Similarly, it is possible to track the Bluetooth or WiFi signal emitted by customers' smartphones to analyse their behaviour at the point of sale. Subsequently, several companies offer solutions to analyze this data.
For example, ScaleOut Software and its Analytics Server can automatically analyze in-memory and real-time data to adapt to customer desires.
Another solution is the touch screen developed by EyeQ. This ingenious device, to be placed in the center of a store, is equipped with a camera capable of identifying a customer and his mood thanks to facial recognition software. Based on this data, the screen will present targeted and personalized product suggestions.
Thanks to the data collected and their analysis, physical merchants will soon be able to compete with online stores and offer a pleasant, personalized and updated experience in real time.
The shopping revolution
Big Data analysis is therefore of great use to merchants, regardless of the size of their business. For consumers, the benefits are obvious. By building an individual profile of each customer, retailers can Guess which product will interest them, when, and thus make the shopping experience more enjoyable and simple..
In the more or less near future, we can even think that firms like Amazon will be able to deliver a product using a drone, before the consumer even begins to want it.. The latter will then be able to choose to pay or refuse the offer. Such a system would effectively replace the current advertising targeting, which would then become obsolete.
The roles could even be reversed, and companies could come directly to the consumer to propose the most attractive offer to meet his wishes and needs. According to John McKean, Director of the Center for Information Based Competitionthis is the future face of commerce.