In May 2016, the White House released a report on the impact of Big Data algorithms on civil rights. This document highlights the challenges and opportunities that Big Data offers in the face of hiring discrimination.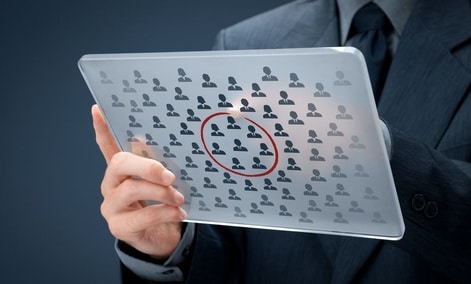 The report "Big Data: A Report on Algorithmic Systems, Opportunity, and Civil Rights," released by the White House in May 2016, is the third paper from research by the Obama administration's Big Data Working Group. The paper highlights the ability of Big Data to reveal or even reduce the phenomenon of discrimination at the time of hiring, but also the risk of increasing and automating these bad practices.
In order to better identify competent and suitable profiles for a particular position, more and more companies are looking to use the Big Data's analytical tools to automatically sort and identify the most qualified candidates. The aim is, in particular, to avoid discrimination in hiring, resulting from arbitrary and subjective choices.
Error remains human

Firstly, the study questions the certainty that Big Data processing techniques are impartial and objective. This established belief comes from the implementation of these techniques through algorithmic tools that seem infallible.
In reality, however, these technologies remain controlled by humans. Therefore, they remain potentially discriminatory. Despite the use of algorithms and the exploitation of data, recruiters remain inclined to unconsciously choose candidates similar to themselves. A common phenomenon that undermines diversity within companies.
As a result, although the algorithms are designed to help prevent discrimination, they are based on imperfect data and distorted judgments who can easily perpetuate it. So it is not yet an infallible solution.
A more complete analysis of candidates

However, Big Data can also offer companies the opportunity to identify potential employees who might have been overlooked based solely on their education or work experience. Analytical tools to objectively consider a candidate's skills and level of experience have already proven their worth. For example, a Big Data system can be based on the most useful skills of previous employees to find them in new applicants and recognize their qualification.
The need for ethical design
In sum, to enable Big Data to help combat discrimination, it is necessary to place equality, ethics and opportunity at the heart of the fight against discrimination.The design of analytical tools. Beyond hiring decisions, algorithmic systems can help reduce discrimination problems such as the wage gap or occupational segregation.
In conclusion, the White House strongly recommends that companies the use of Big Data for hiring decisions. Despite the risks, ignoring this technology will inexorably lead recruiters to miss qualified candidates for important positions.