While Facebook is trying to minimize the use of its network by the Capitol Hill rioters, the social media giant is providing the federal government with data on users who took part in the attack. This data includes their private messages. Facebook has been asked by lawmakers to do so.
A case revealed by a complaint
In a judicial complaint deposited …against Christopher M. Kelly…a resident of New York, a mandate from search on its Facebook account has been revealed. After learning of Facebook postings of an account belonging to Kelly containing images of him during the January 6 assault on the U.S. Capitol, the FBI tracked his private messagesas well as its IP addresssound, its contact number and its Gmail address.
The data provided by Facebook included private messages with other users. When a contact told him to stay safe and look out forAntifaa movement of anti-fascist activists, he replied: "I will be with the ex-NYPD and the Proud Boys. This will be the most historic event of my life. "The Proud Boys is a right-wing extremist organization whose members took part in the Capitol siege. According to the messages, the FBI believes that Kelly's brother is a retired police officer who planned to go to Capitol Hill with his brother.
According to the complaint, in another conversation on January 9, Kelly published a photo that appeared to show him waving an American flag in front of the Capitol. As a caption, he wrote, "That's me – Photo taken by my brother. In a private group message on January 6, he wrote, insulting that the police are on the ground and urging the occupants to get out of "their house.
highly criticized Facebook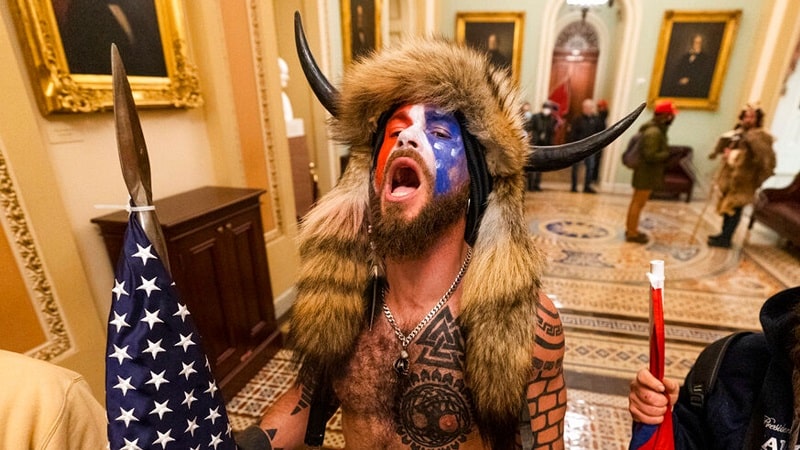 L'IP log history provided by the social media giant was also helpful. It showed that Christopher M. Kelly had traveled from New York to Silver Spring and then to Maryland on the day of the assault. However, there was no indication that he had been arrested, although an arrest warrant had been issued.
Facebook's director of operations, Sheryl Sandberg, said shortly after the attack that the protests were largely organized on smaller, fringe social media sites such as Parler. She was later criticized because there was evidence of numerous public and private Facebook accounts and groups were used to organize the event.. Some contained violent threats. The U.S. Department of Justice (DOJ) filed numerous charges against those planning the assault in Washington and those who posted information about their presence on Facebook.
According to an analysis by the George Washington University Program on Extremism earlier this week, the social media were mentioned in 78% of the 92 criminal complaints. filed as part of the Department of Justice's investigation into this assault. Of these, 38% included publications on the social networks of a person who was subsequently charged.