The TOSA certification is a real career lever to integrate a company. Indeed, it justifies the abilities of the candidates to master the computer tool, including a certification to evaluate the use of Microsoft Excel.
Excel remains a very privileged working tool in a company. Since it is a versatile software program, mastering it is a major asset in getting a job more easily. And even those who already have some experience in this field can improve their level. To achieve this, you need to obtain the dedicated TOSA certification. Find out in this article how to do it.
What is TOSA certification?
TOSA stands for Test On Software Applications. Created in 2011 by IsogradThe TOSA certification is an international reference for evaluating the level of skills of employees with respect to computer tools. This ranges from the Office package to Adobe software for graphic design.
It should be noted that not having a good command of an essential computer tool slows down an employee's productivity. This situation can jeopardize the sustainability of the company as a whole. That's why hiring managers are looking for qualified profiles.
In addition to employees, students wishing to assess their level of office skills can take the TOSA exam.
The TOSA certification allows you to obtain a score out of 1000 which can be mentioned on professional social networks or on his CV. It benefits from the label of the CNCP (Commission Nationale de la Certification Professionnelle) and can be supported by the CPF (Personal Training Account).
Note that the score obtained corresponds to the level of mastery of the software chosen for the evaluation. There are several levels: expert, advanced, operational, basic and beginner.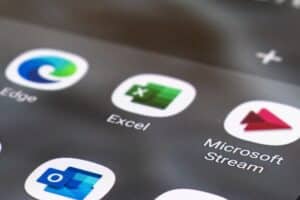 How do I get TOSA certification?
This exam consists of 35 questions with a duration of one hour. To increase the chances of success, it is necessary to follow Excel training to obtain the TOSA certification. If the candidate has the possibility to choose the type of training that suits him, a paid training remains the best option to guarantee success whatever the level and the objectives.
The course for beginners of Datascientest allows, for example, to become familiar with the Excel spreadsheet and to learn about formatting. He will also be able to discover the basic functionalities, sparklines, charts and finally printing and summarizing. Finally, this course allows students to learn how to create pivot tables.
From more advanced courses also exist to train candidates in advanced techniques and strategies for consolidating, importing and visualizing data from any source with Excel. The candidate will also learn to work with thehe VBA language.
Finally, there are training courses dedicated solely to the preparation for the exam for the official Tosa certification for Excel.
In all fields of activity, Excel is still a must. It offers the possibility to create data tables quickly and then integrate calculations.
Do you want to find a job easily or do you want to improve your Excel skills to be more efficient? To do so, you need to Take an Excel training course and get the TOSA certificate. This way, you will not only be certified, but also ready to meet the expectations of employers.

Facebook



Twitter



LinkedIn