Laure Lucchesi is director of the Etalab mission and explains the ins and outs of open data according to the French State.
Open data is a great promise, but there is a need to have the forces to make public data accessible. In the United States, under the Obama administration, the data.gouv.fr project has spearheaded the opening up and governance of data. In France, this task has been reserved since 2011 for the Etalab mission. We met Laure Lucchesi, the current director of this interministerial mission. During this interview, she revealed the workings of the Etalab mission.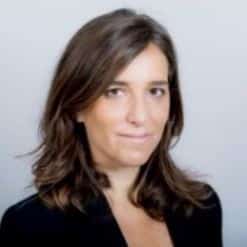 Hello Laure Lucchesi, can you explain to us what Etalab is?
Hello, I'm the director of Etalab. Etalab, this is an interministerial mission attached to the Prime Minister's Office… which contributes to the modernization of public action. That is why we are in the General Secretariat for the Modernization of Public Action (SGMAP). Etalab's core mission is to contribute to the digital transformation of the State, which is why we are part of one of the two branches of the SGMAP. which is DINSIC, the inter-ministerial department of digital and information and communication systems of the State.
To accomplish this mission, we have two main lines of action. The first aims to make public action more open, more transparent, more participatory, more collaborative, more open also to new talents, particularly from the digital world, such as developers and data scientists. The second axis aims at the transparency of public action through data. So it's a matter of ensuring that the data that is produced by the government's information systems is shared as much as possible – that's the Open Data policy – but also, and this is a more recent component, that this data be used more by administrations so that the State can take better decisions and better manage its action.
This component is under the responsibility of the Chief Data Officer, a position created in 2014 that corresponds to the role of Chief Data Officer of the State. Henri Verdier, who is also Director of DINSIC, embodies this function, but it is Etalab that contributes to carrying out these missions. This means that we are working towards a better flow of data between administrations and bringing the culture of data science to the forefront. to better evaluate public policies and work more broadly on data governance.
In the end, Etalab is somewhat spearheading the culture of innovation and digital within the State.
Can you explain your role at Etalab? The role of your teams?
I run Etalab, I set out both the broad guidelines and our roadmap for the coming year in line with the directives of the Government and the Prime Minister. My team consists of 17 people employed by the administration, apprentices and we also work with external partners, as well as freelance developers who come to reinforce us in the management of certain projects.
What is interesting is that this team brings together profiles that are quite different from those found more traditionally in administrations. Two thirds of the team have technical profiles: they are developers, coders, Business Intelligence specialists and data scientists. The others come from political science backgrounds, often with complementary social science backgrounds, we also work with sociologists and surveyors. This is truly a multidisciplinary team. There are few public servants and a lot of outsiders, but that's what makes this team so rich. It brings about a cultural change within the administrations.
What are the mission's modes of action?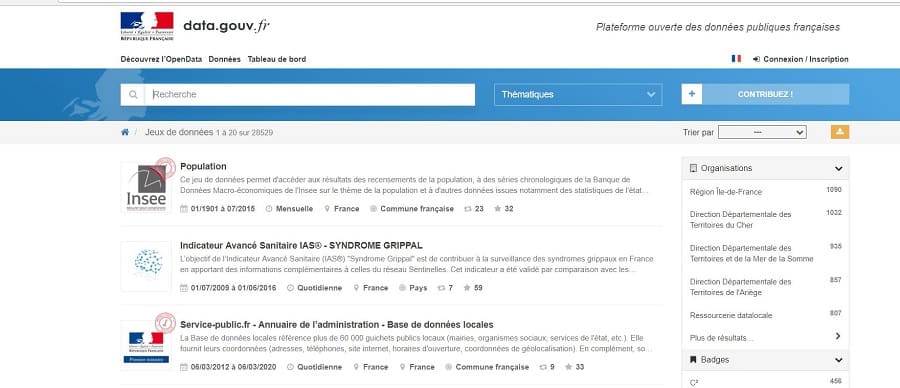 As far as our working methods are concerned, we have a range of modes of action. Etalab is a department of the Prime Minister, so we have this first role of coordination and interministerial support. We exercise the authority of the head of government, particularly around issues of governance and access to data. We contributed to the Digital Republic Act last year, and we are intervening on certain legislative and regulatory provisions. We deal mainly with issues of data openness and transparency of public action.
In this context, we have an advisory role to play with public administrations and follow up on commitments that are made for more transparent and collaborative public action. We advise the executive on issues of data opening, opening of software source codes or new subjects concerning the transparency of algorithms.
With the authorities our expertise allows us to act as a facilitator. We explain, train and raise awareness among administrations. We have a real mediation role to play in this second lever of action.
Third role, we develop things on our own. This is an important ingredient in the Etalab recipe. On some projects, we have developers working on making sites, platforms, projects that administrations can contribute to or can participate in. This aspect of "Do it yourself" is important, because that's also how we are relevant. Moreover, our favourite subject is open data, has led us to acquire skills internally and to exploit them in order to be able to provide the best possible support to administrations. For example, we ourselves redeveloped Data.gouv.fr, the government's main Open Data platform, in 2013. This was an opportunity to explore new ways of working, as we brought in developers trained in agile methods who spent six months iterating on the platform before it opened at the end of 2013. This initiated what now exists more broadly within DINSIC: state startups or the digital service incubator. We have pioneered the practice of Agile within the administration.by iterating very regularly in connection with the users.
Today, the incubator develops services for a particular department or need, while Etalab is instead working on developing common contributors…These products are used by several ministries such as data.gouv.fr, but also OpenFisca, a project launched three years ago. It began with the transcription into Python language of the tax code and finance laws. The idea was to be able to simulate the impact of tax reforms. This led to the creation of a micro-simulation engine with open source code. This is complemented by services such as mesaides.gouv.fr, which makes it possible to find out by answering a few questions what social benefits an individual is entitled to. On the government side, it allows to simulate a large number of cases and to see what impact tax reform projects can have.
As far as our day-to-day methods are concerned, we are close to what is done elsewhere in the digital ecosystem. We use post-it notes (the walls of Laura Lucchesi's office are covered with them, editor's note), we do stand-up meetings, etc. We use the same methods in our daily work as elsewhere in the digital ecosystem. We work in a different way, but at the same time we fit in with the codes and working methods of the Prime Minister's office and the administrations.
Should open data be secured? Open systems? If so, how?
Most of the data opened and shared on data.gouv.fr is not affected by cyber attacks. On the other hand, some data have been considered as reference data since the introduction of the law for a Digital Republic. They are very useful for local authorities and administrations. As this special status indicates, they serve as common references for these administrations. They must therefore be guaranteed a guaranteed level of accessibility. If the economy is to make use of these data, third parties must be sure that they are provided reliably: they must not disappear, they must be 99% searchable. There is a certain level of criticality here and we are putting in place the technical mechanisms to ensure their integrity. It must not be possible to tamper with them. If open information concerns the status of a responding company, a tender is distorted, if location points are not accurate, a whole part of the economy suffers.
The last point concerns the platforms and information systems themselves. The infrastructure in place is top-down, i.e. you can't go back up into the information system from an open data portal. There are safeguards that are put in place so that the platforms themselves cannot be tampered with.
As far as open source software source code is concerned, it's a bit different. When you open source code, you have to make sure that there are no flaws, no vulnerabilities that are created because of this opening of the licenses. On this point, we are working with the ANSSI (National Agency for the Security of Information Systems). in order to perform an audit before changing the status of a source code.