The strong demand from European SMEs for Cloud services represents a major opportunity for Cloud providers such as telecom operators. Cloud platform creator AppDirect details how best to seize this opportunity and outperform the competition in the EU market.
In Finland, 51% of companies are currently using Cloud services. This is the country in Europe wherewhere this technology is most widespread. Italy comes second, with 40% of companies relying on the Cloud. In the United Kingdom, where Brexit has challenged all Big Data forecasts, 24% of companies have adopted Cloud services. In total, one in five companies in the European Union uses Cloud-based applications.
Moreover, these impressive percentages could be underestimated. The phenomenon "Shadow IT", which refers to the use of software by employees of a company without the approval of the IT department, would prevent an accurate overview of the actual use of these applications. A recent study has shown that 86% of Cloud applications were used without official declaration.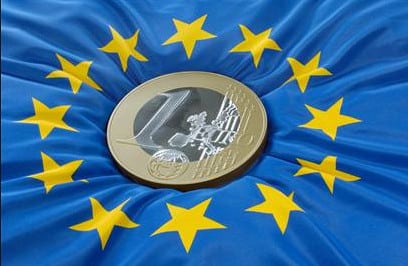 In any case, Europe is undeniably interested in the adoption of Cloud services. Among companies currently using these services 56% believe that this technology is very effective and are ready to make a larger transition of their critical operations to the cloud.
Therefore, now is the time for Cloud service providers to seize the opportunity to this $130 billion growth market. To do this, European providers, especially telecom companies, are best placed to sell Cloud services and more specifically Cloud applications or Software as a Service (SaaS) to SMEs.
Telecommunication companies already benefit from trustworthy relationships with their SME customers, and European companies are more appreciative of face-to-face transactions and negotiations. This makes it easy for vendors to offer Cloud applications during their sales processes.
There are, however, certain disincentives for suppliers to seize market opportunities. Until recently, Cloud services integration was too expensive and time consuming. One of the reasons for this high cost was the lack of self-service applications. Today, commercial Cloud solutions based on open standards have changed this. By using the right platform, service providers can easily integrate efficient Cloud services for their customers.
European SMEs seek sound advice
While the market for Cloud eu Europe services is growing at a rapid pace, the 20 million SMEs in the European Union need help to get started. Small businesses want to adopt Cloud applications, such as backup, security, and collaboration tools, but need to be advised on the solutions that fit their needs.
Telecommunications companies are best suited to fulfill this advisory role. They already provide SMEs with voice, mobile and internet services. It is therefore easy to add cloud-based business applications.
For example, when vendors communicate about devices, data and voice services, it may be relevant to address customer needs for mobility and productivity. Vendors may offer backup, security and productivity services such as Microsoft Office 365. The same is true for Cloud services. Adopting this strategy can be very advantageous for suppliers, for several reasons :
_ Differentiating from the competition In an increasingly saturated market, selling Cloud services is an added value for the provider.
_ Increase loyalty When vendors deliver mission-critical applications to their customers, they create dependency and loyalty.
_ Attracting new customers : A more comprehensive and complete offer can enable suppliers to attract new customers.
_ Increase revenues Increase average revenue per user is possible when customers purchase additional SaaS applications. In addition, businesses will use more bandwidth and be more likely to increase their data bundles.
In addition, Cloud services can enable providers to expand into new geographic areas. This is important in a region such as Europe, where there is a growing demand for cloud services.where many countries share a compact space. By providing small businesses with an offering that combines devices, data, voice and cloud applications, suppliers can still differentiate themselves in this emerging market. However, even if the market opportunities are clear, the main question many suppliers are asking is how to take advantage of them.
The main obstacles to selling Cloud services in Europe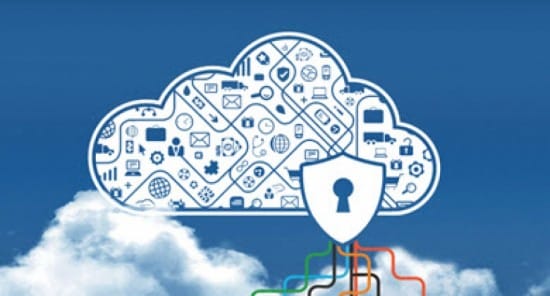 According to the European Telecommunications Network Operators Association, the revenues of European telecom operators have declined every year since 2009. For good reason, despite numerous mergers and acquisitions, the European telecommunications market remains the most fragmented with more than 150 operators.
In 2017, the new laws will harmonise prices and eliminate roaming charges, but the number of providers keeps complexity for consumers and maintains pressure on operators. In this context, the sale of Cloud services would allow providers to get away with it. However, in the past, there have been several obstacles that have prevented them from doing so:
_ Costly investment and slow time-to-market Integration and aggregation of Cloud services into a single offering including billing, single sign-up, and centralized management can be time consuming and costly.
_ Maintenance of custom integrations Custom Integrated Cloud Services: Custom Integrated Cloud Services must be maintained by the provider and updated each time the service developer offers a new version. In SaaS, this may occur once a week or even daily.
_ Contracts Reviewing and signing individual contracts with each supplier and customer and then shipping new products and services takes a lot of time and money and delays time-to-market.
Given these numerous constraints, it is not surprising that many suppliers fail in their first attempt to reach the market…or extend the deadline.
The need for open standard Cloud services platforms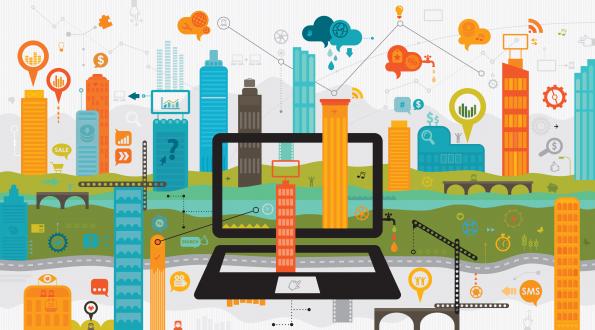 Fortunately, today, there is a more advantageous alternative. A commercial platform for open standards Cloud services brings more flexibility and allows the rapid deployment of a new SaaS offering with sales teams and customers. Such a platform offers several opportunities:
_ Sell new Cloud services quickly and efficiently There is no integration effort for the service provider when the platform is based on an open standard such as an industrial API protocol. As a result, SaaS vendors can easily add or modify their Cloud service offerings and create numerous maketplaces based on geographic or regional preferences.
_ Use self-service to reduce costs and continue to increase revenue : In many cases, the initial purchase of a Cloud service is guided by a vendor. In Europe, as everywhere else in the world, small businesses need advice and guidance. For example, a self-service marketplace allows customers to learn quickly and easily how to purchase additional services. They can manage the applications they need on their own, add licenses as their teams grow, and directly reassign licenses between employees. These capabilities can significantly reduce costs over the long term.
_ Reduce the role of your sales and marketing teams Cloud services vendors add marketing materials directly into the marketplace to support the sales force and educate customers. However, thanks to open standards, marketing teams do not need to create new materials and update websites every time a new Cloud service is offered. Software packages and promotions can be created in just a few minutes.
The importance of choosing the right platform and the right partners

European providers, such as Deutsche Telekom, Swisscom, Elisa or TeliaSonera have all successfully created Cloud services marketplaces over the last few years. They understand that having the right cloud services platform is essential. But which platform to choose?
The flexibility, integration, management and rapid market entry for a Cloud services marketplace require a :
_ Created specifically for the Cloud Using open standards to facilitate integration with software vendors.
_ Able to provide a broad ecosystem and scalable cloud services
_ Agnostic and accessibleThe new Cloud Services Management System (CSMS), which allows providers to sell any Cloud service across any channel to all enterprises on any device.
From a seller in charge of improving the platform and expanding the ecosystem.
To find out if a platform meets these different criteria, here are the criteria some questions to ask a supplier before entering into a partnership :
What is the process for adding new applications to the platform ?
What is the level of difficulty in integrating and customizing the platform ?
_ À how fast is the platform evolving ? How often is it improved?
What is the breadth of the ecosystem of services ?
What practices do you recommend before, during, and after the launch of a marketplace. ?
Indeed, a partner must be able to advise not only on the technology but also on aspects relating to the Cloud strategy. Où and how to host a platform, how to manage digital identities across applications and web properties, how to choose the applications that are useful for the different customer segments…so many issues of major importance.
Finally, given the diversity of the European market, it is necessary to find a partner with in-depth experience in the regions you wish to conquer. Look for a supplier with experience in multi-market strategies and the development of global ecosystems complemented by local offerings.
Customer service, the secret to success for Cloud providers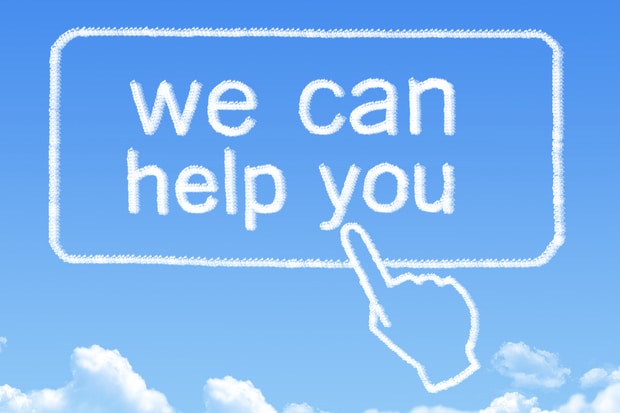 Many Cloud applications for professionals are powerful and complex. For this reason, SMBs often need help deploying and managing these services. This is a additional opportunity for service providers. Premium customer service, provided as a complement to a core product such as Microsoft Office 365, can help differentiate from the competition. It can also improve the perceived value of a solution, increase customer loyalty, and drive sales and revenues. In Europe, however, it is necessary to adapt this customer service to different languages.
Conclusion
As more and more European companies adopt Cloud software, service providers have a unique opportunity to become the providers of choice for their customers. A Cloud platform enables a vendor to create and manage a robust cloud offering without the need to invest time and resources in the development, operation and maintenance of solutions and the individual integration of Cloud services from various vendors.