A Data Management Platform DMP is used in the marketing field. It is used to store, sort and analyse customer data. These solutions thus enable the development of precisely targeted marketing campaigns. It facilitates the strategic purchase of advertising space across all channels. Discover the definition, benefits and functionality of a Data Management Platform and a selection of the best suppliers.
IT DMP definition: Data Management Platform
What is the definition of an IT DMP? In concrete terms, it is a Data Management Platform which is similar to a data warehouse. It is a software for sorting and storing information. The aim is to bring it out in a form that can be used by marketers, publishers and other businesses.. It is an essential foundation for all online advertising operations in the age of the digital economy. Attention, the acronym also refers to the DMP, shared medical record or personal medical record. These terms have to do with the digitisation of the health record and therefore have nothing to do with the content of this article.
Many companies claim that they offer DMPs. However, uTrue Data Management Platform gives marketers centralized control of their audience and campaign data.. They can then manage and analyze this data to develop, optimize and target their campaigns. The objective? That they reach as many people as possible and bring a better return on investment.
Click here for an accompaniment on the RGPD
Who uses computer DMPs?
Today, advertisers and agencies face new challenges. The competition is increasingly tough, and Brands need to find ways to reach defined audiences. This requires precision. Relevant and timely messages must be used.. Otherwise, these agencies risk losing their advantage to competitors.
However, Few marketers effectively analyze their audience and data campaigns. They don't use them to make better decisions, to better target their campaigns, and to optimize their creation.. Rather than relying on data, many choose to multiply campaigns and distribution channels. Unfortunately, this fragmented approach ultimately results in a lower Return on Investment.
In fact, it does:
you manage several online campaigns,
want to increase your control over your data,
Retargeting,
target your campaigns, or increase your ROI,
then it may be wise to opt for a Data Management Platform or more precisely a DMP Marketing.
Data Management Platform: DMP marketing
The Data Management Platform are used by marketing agencies, publishers, and banks. Agencies use these technologies to collect and analyze data from their clients' campaigns to create large and rich data sets. In order to better control their data, some clients have begun to license their own Data Management Platform technologies. This is leading them to manage these platforms on their own. At the same time, a growing number of publishers are using the technology to better understand their readers' information and extract more value from it.
In theory, a Data Management Platform can be used to store and host any type of information. But Marketers are using it more often to manage cookie IDs and generate audience segments to target specific users with online advertising..
Facilitate campaign creation
With the rise of advertising technologies, professionals in this sector can now buy space on sites or from intermediaries such as advertising networks. Marketing DMPs make it possible to combine all this activity and the resulting campaigns into a single block. In this way, the information can be used to optimize future media buying and ad creation.
A The Data Management Platform should allow the analysis of a user's online and offline data. It also facilitates the import of data from third party sources. As a result, there is greater control over audience definition and ad distribution across PSPs, ad networks and publishers.. Unlike spreadsheets, marketing DMPs allow marketers to manage their advertising campaigns from a single dashboard.
Campaign creation, audience profiling, media buying, targeting, and optimization can be managed from the same dashboard. An enterprise-class DMP can account for billions of data points. Marketers can gain granular insights into which campaigns are working and which audiences are being reached. They can then make the appropriate changes.
What are the main features of a Data Management Platform?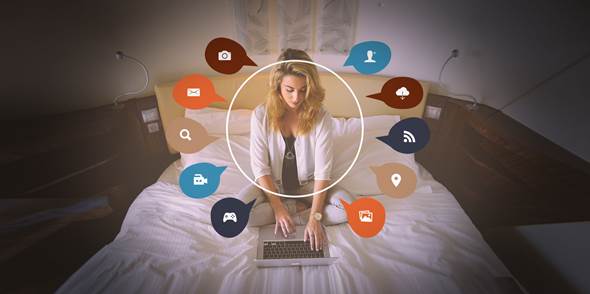 All DMPs offer a set of features allowing marketers to mine their own data. As a result, they understand their customers better and make more accurate audience purchases.. A DMP platform must enable effective segmentation and targeting using existing CRM and LTV strategies to make real-time and long-term campaign decisions.
A DMP must allow data to be collected from a single location. This task is usually achieved by placing an individual tag on the site that transfers all first-party data to the DMP.. The DMP must also allow data from third-party providers to be imported into the online advertising ecosystem. This facilitates the comparison of source and client data from the same platform. It also provides the possibility of importing data offline from CRM systems so that customer behaviour and purchase history can be analysed.
Organizing data
Once the audience data is centralized on the DMP, the platform must allow data to be quickly organized by keywords. This organization depends of course on the activity of the company. For example, an e-commerce site will use the DMP to classify purchase data by product category: clothing, shoes, children… this organization is the first step towards creating distinct customer profiles.
After classifying the data in this way, the Data Management Platform should enable the analysis of this data to better understand the intentions of the customer. For example, by analyzing purchase history data, preferences, or propensity to respond to certain offers, it is possible to create more accurate customer segments.
The DMP must also make it possible to transfer this data to the advertising networks and other DSPs in order to exploit it by making decisions to purchase advertising space corresponding to the targeted segments.. Finally, given the considerable increase in the amount of data to be managed, a DMP must be able to adapt to the scale of millions of data points to be analyzed simultaneously.
Click here for an accompaniment on the RGPD
DMP vs. DSP: what's the difference?

This definition is reminiscent of a demand-side platform (DSP). However, a Data Management Platform is used to store and analyze data, while a DSP is used to purchase ads based on that information.. The information is transferred to a DSP by a marketer from his marketing DMP to assist with ad buying decisions. Without being linked to another technology, the potential of a DMP is very limited. For publishers, a Data Management Platform can be combined with a supply-side platform and other technologies that can help sell advertisements at a higher price. In these cases, the Data Management Platform stores publishers' information about their readers.
From More and more DSP providers are offering their customers a Data Management Platform technology.. The boundary between these two types of platforms is therefore tending to disappear. For these companies. It is easier and more efficient for marketers to use one platform instead of two. The counter-argument to this position is that DMPs alone make marketers' data more portable. In addition to these two tools, there is a third platform: the Customer Data Platform (CDP). This platform digests personal data from cookies, banking transactions or customer movements in order to offer them individually tailored products according to their needs and desires. The Data Management Platform focuses on one segment, whereas a CDP makes it possible to offer other products that the "target" appreciates.
Data Management Platform: Who are the best providers?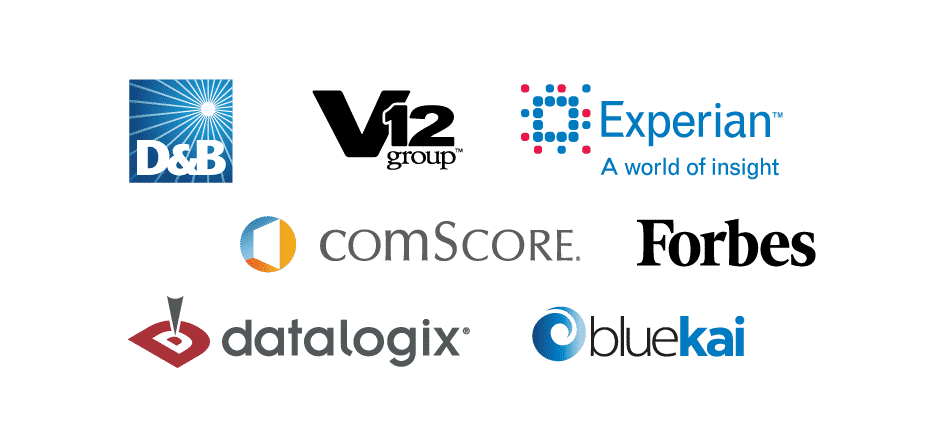 MediaMath
Mediamath is a digital marketing technology company, aiming to reinvent modern marketing to deliver results based on tangible objectives.
Lotame
Lotame is a DMP platform to help publishers, marketers and agencies optimize the way they collect, unify, protect and activate their audience data.
Krux
Krux is the world leader in cloud-based DMP for marketers and publishers.
Adobe Audience Manager
The Adobe Data Management Platform helps identify, quantify, and optimize high-value target audiences, enabling advertisers to tap into them through a highly secure, integrated management system that is compatible with all advertising distribution platforms.
Oracle BlueKai
BlueKai offers its customers a solution to manage and leverage their internal and third-party data for use in their marketing campaigns and customer interactions.
Datalogix
Datalogix connects marketing and sales by using data science to help brands engage with consumers through purchase insights.
IgnitionOne Digital Marketing
IgnitionOne's Digital Marketing Platform allows marketers to centralize, manage and optimize their digital media with a variety of exploration capabilities. It provides complete visibility across all channels.
DataXu
DataXu transforms the way companies develop their brand in a digital world with a unique integrated marketing programming solution.
Exelate
Exelate's maX DMP allows marketers to manage, control and monitor customer data from prospecting to purchase.
Does the RGPD announce the end of the DMPs?
With the implementation of the RGPD, the Data Management Platform is in the sights of European legislators. Indeed, these tools usually operate by feeding on data collected by third parties. These are for example ad marketing agencies that work with website publishers or e-commerce platforms and share (for a fee) the navigation data of Internet users.
In order to ensure compliance with the regulations, DMP publishers and users have or are in the process of adapting their ability to process personal data. This involves maintaining activity logs, maintaining security and being able to provide proof to authorities such as the CNIL that personal data is used after obtaining users' consent.
However, in order not to be caught in default, users of data management platforms are obliged to trust third party companies in charge of data collection. If these actors are also obliged to comply with the DPMR, In case of exceeding the user's rights their customers can be prosecuted for using illegally obtained personal data.
Moreover, the fact that the Internet user has the power to refuse the tracking of web browsing data reduces the scope of action of marketing actors. They need to review the way in which customer information is processed in order to improve the loyalty of customers who unconditionally accept this processing. Customer tracking need not be disrupted. On the other hand, companies need to review the way they attract new customers without necessarily taking a look at their private data.
Click here for an accompaniment on the RGPD