Databases are nowadays a major part of the business world. From the public sector to high-tech industry, data is paramount. Data storage, trade and analysis are three essential components for the smooth running of companies. In this context, IT professionals must have knowledge and skills in database management. Discover the top of the best database systems.
Oracle RDBMS, the best RDBMS
Oracle Enterprise Server is the best relational database management system (RDBMS). Designed for Grid Computing, this system is compatible with many platforms. The latest version, 12c, makes it possible to rely on cloud computing.
In the IT industry, Oracle is considered the leading database. An Oracle database administrator is guaranteed to be successful. The largest companies, government agencies, and major data centers rely on Oracle databases and its Real Application Cluster environment.
IBM DB2, the second most popular RDBMS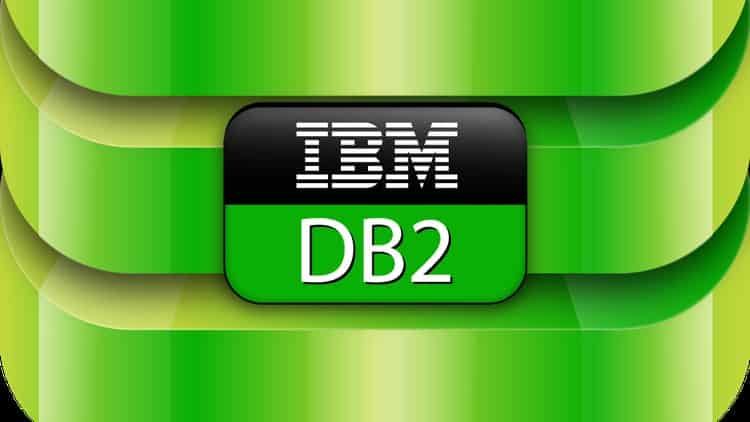 The The IBM DB2 database management system provides a flexible and cost-effective database platform for developing robust on-demand business applications.. The DB2 Universal Database (UDB) Enterprise Server Edition (ESE) is one of the best RDBMS. IBM positions its DB2 as the best database for solutions for companies that need to manage large volumes of data and optimized to deliver unmatched performance at lower cost.
Many insurance companies, such as VSP, use DB2. Although IBM's database is still far from outperforming Oracle in terms of market share, it is destined to remain in second place for many years to come.
Microsoft SQL Server
Microsoft SQL Server is a database software platform offering professional-level business intelligence data management tools. Despite its late entry into the database market, Microsoft has managed to make its mark through strategic investments. Today, the Redmond-based firm competes head-on with Oracle and DB2. SQL Server is today the foundation of Microsoft's data platform.
This solution offers performance adapted to critical applications, and allows you to quickly obtain insights from any data and then transfer them to tools such as Excel. It is also a Ideal platform for the development, deployment and management of on-premises or cloud-based solutions. Microsoft offers significant discounts for education sectors, including public schools, universities, and public agencies. This has allowed SQLServer to rapidly grow its user base.
SAP Sybase ASE, SAP's RDBMS
SAP Adaptive Server Enterprise (ASE), formerly known as Sybase, is a high-performance database management system that gives users a significant advantage in reducing costs and risks.. Sybase used to be one of the top three databases, alongside Oracle and DB2, but lost some of its greatness and was eventually resold at a low price to SAP. In the past, Sybase was widely used in the banking industry, notably by Wells Fargo Bank. It is now unknown what SAP plans to do with ASE. Currently, SAP's Adaptive Server Enterprise is touted as an affordable RDBMS designed for high-performance, transaction-based applications involving massive data volumes.
Teradata, the most powerful VLDB system
The Teradata Database is the most powerful VLDB (Very Large Database) system. In fact, this system is perfectly suited for Big Data. Many Data Warehouses and other Business Intelligence systems are based on Teradata. This platform is widely used by large retail and telecom companies. Teradata offers unique functionalities, such as an optimizer to process queries and filter data efficiently.
ADABAS, the best Mainframe database
Adabas, developed by Software AG, was once the most powerful mainframe database. It is now compatible with many platforms, and offers superior stability and performance. According to Software AG, Adabas is an intuitive and adaptable database management system, optimized for Big Data and designed with reliability, performance and cost reduction as keywords. Compatible with mainframe, Linux, UNIX and Windows, ADABAS is integrated with NATURAL, the application development and deployment environment known for its ease of use, portability and productivity for developers.
MySQL, the best database for web applications
MySQL is an open source database, considered to be the most popular database for web-based business applications. For internet systems such as e-commerce sites, this is the best database. Blogs on WordPress also run on MySQL. Similarly, the world's largest companies such as Facebook, Google, Adobe, Alcatel Lucent and Zappos use MySQL to save time and money for their websites, systems and software. MySQL is now owned by Oracle, but retains its independence.
FileMaker, the database software from Apple
FileMaker was once the best-selling database software for Windows and MacOS. However, With the rise of Microsoft Access, this system has lost its competitive edge in the Windows environment.. The firm was therefore obliged to strengthen its presence on the Macs. FileMaker Inc. is now a sub-branch of Apple, which seems to be securing its future thanks to the success of Apple products. FileMaker Server maximizes the performance of shared databases while enhancing security.
Microsoft Access, the Microsoft database software

Microsoft Access is the most used database on Windows. Integrated with the Microsoft Office suite, Access is affordable and compatible with most laptops and Windows computers. It is mainly considered as a desktop database, Access is however becoming more and more popular as a database for internet systems. Many e-commerce and content management systems are based on the Access database and the Microsoft IIS platform. The expertise of Microsoft Access is in high demand in companies.
Informix, the best object-oriented database
Informix, now owned by IBM was once the most promising object-oriented database. Many specialists were convinced that this type of database would one day replace the traditional RDMS, which would have allowed Informix to take over from Oracle, but this transition never happened in the end. Nevertheless, IBM decided to buy the platform. The latest version of Informix offers new features such as NoSQL compatibility, which makes it possible to combine structured and unstructured data in an intelligent way.