The Job and Employer Evaluation site reveals that those involved in creating and managing digital capabilities at the enterprise level are the most satisfied with their roles. Moreover, these jobs have really been appreciated over the past year.
Java developers in the lead
Java has materialized for the first time in the mid-1990s. His developers benefit most high levels of job satisfaction in the United States. A recent analysis of best jobs by Glassdoor, which compiles employee workplace evaluations and job postings, reveals that the Java developer is currently the country's leading job.
Of course, Java encompasses a lot of things. It's a versatile programming language, cross-platform and multi-device. It's a real ecosystem. A set of executives feeds the heart of the company's infrastructure. Every major company is using Java somewhere. The category published on Glassdoor includes Java frameworks as well as the language itself: Java Spring Frameworks, NoSQL, Restful APIS, Spring BOOT, Agile Software Development, Full Stack Java, and Spring MVC.
Data scientist: the second most important job in the United States
The scientific data (with an annual salary of $113,736 and a job satisfaction rating of 4.1/5) and the product managers s rank respectively in the second and the third place. Enterprise architects, DevOps engineers, information security engineers, mobile engineers and software engineers also top the top 10. Conclusion: the IT professionals s tasked with providing digital capabilities to businesses have the highest levels of job satisfaction.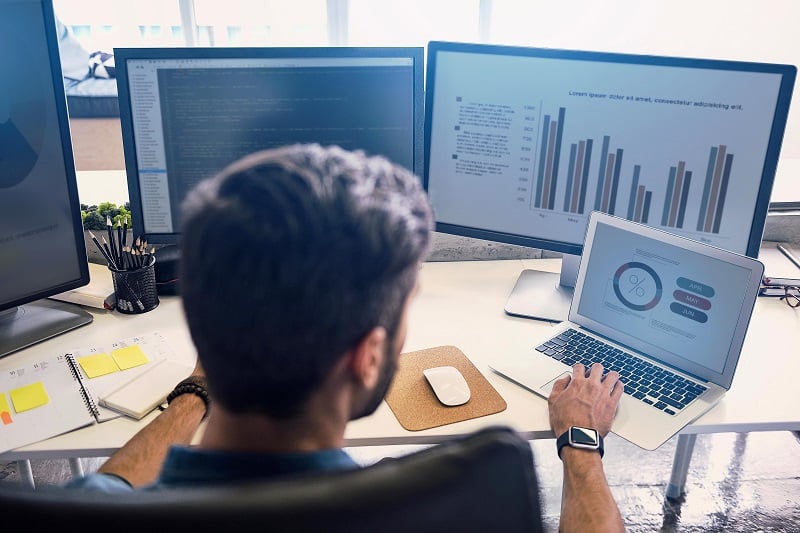 It should be noted that corporate architects and DevOps engineers are in the top five of the list. They are key roles directly involved in building the business. Data scientists are at the forefront, simply because theartificial intelligence and thedata analysis now reveal themselves primordial for the commercial sector.
Businesses that open up new channels for growth
With the pandemic, these digital professionals have played a vital role in the over the past year. Not only have they allowed companies to remain in businessbut also have opened up new channels for growth. The last 12 months have been extremely stressful for IT professionals, but they are now reaping the rewards of their efforts.
Glassdoor's analysis is based on specific jobs with the highest overall employment score. The Glassdoor job score is determined by weighting three factors equally: the earning potential (median annual base salary), the overall satisfaction score at work and the number of vacanciesdepending on the site. The results represent job titles that are highly ranked in all three categories. The final score is based on scores received during the period from December 2019 to December 2020.