Data fragmentation is a new threat to the data stored in companies. What do you need to know about it and how to deal with it?
What is data fragmentation?
Data fragmentation is when data is stored in different places. This fragmentation results in huge caches of secondary data. And these quantities can affect the storage capacity of devices.
When data is fragmented, there can be duplicates or thumbnails created. And these add to the collective of uncontrolled data. This leaves companies with a large amount of unorganized data in their system.
For example, data fragmentation can take refuge in the following locations: backup files, archives, test and development systems, and share locations.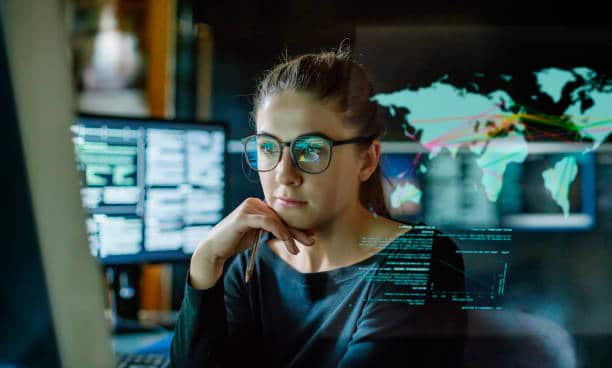 What causes data fragmentation?
There are three main reasons that cause data fragmentation: the existence of data silos, file sharing, and copies.
Data silos
Silos are in fact systems set up to store data. However, they are not necessarily connected to all systems and programs in an enterprise. This lack of access can lead to inconsistencies and overburden employees within an enterprise to process data.
For example, in three different silos, data about the same customers is hosted. This requires a triple update for three different silos. Employees must therefore do the same work three times to update all the data. The exploitation of this data is then complicated. This is the most common case in commercial companies, where huge amounts of data are collected for customers. This is a big reason why the information needs to be gathered into one data silo.
File sharing
When a person saves and sends the same file to other people on the same server, the data is fragmented. In effect, the source files are shared, but in the system of the person sharing and in the system of the person receiving, the same file exists.
This is also the case when you keep a copy in your folders or on the desktop and send one to someone else.
Copies of files
Files or data sometimes appear in duplicate numbers for various reasons. Sometimes a user would like to save an intact copy of a source file for testing. Or sometimes to be able to to make a follow-up of the modifications on a file and keep an initial one unmodified. This kind of practice causes data fragmentation and sometimes overloads files and systems.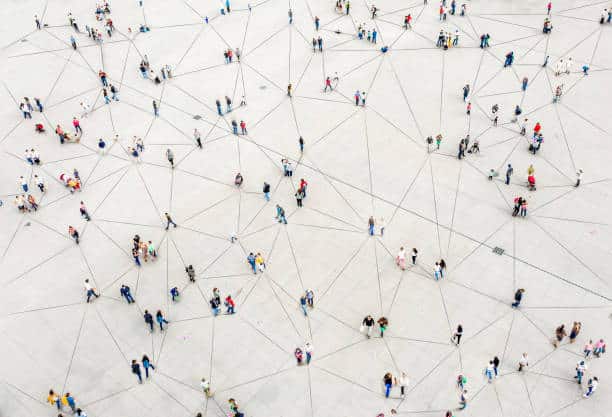 What are the reasons for fighting data fragmentation?
For two distinct reasons, fighting against data fragmentation is beneficial for both the system and those who use it. Indeed, well organized data lightens the workload that they require. On the other hand, the system will be less prone to inconsistencies and will therefore be protected from certain failures. There will also be less latency.
Resource savings
In practical terms, when data is not fragmented, resources within your system are preserved. Savings can be made in additional purchases of storage hardware and servers: external hard drive, cloud, etc. The company will not need to spend on storage software and training.
Ease of data handling
When data is properly stored, users can find it more easily and can process it smoothly. There is no greater embarrassment than wasting time looking for a file or some data in a system. This is true even if you are sure that the file exists in the system. When the data is not fragmented, it is easy to find.
What can be done about it?
In sum, we propose three very effective ways to avoid data fragmentation for enterprises.
Promote the use of the cloud in data fragmentation
Perhaps the key solution to avoiding the negative consequences of data fragmentation is to use cloud computing wisely. Cloud computing encompasses all the servers, internet-based software, storage and data management infrastructures that have been created to help leverage the data collected. Companies must therefore consider the question of what type of cloud to use in a serious way. The wide variety of clouds available in the market helps to avoid data fragmentation in their system. Here, a file available that will help to choose the most appropriate cloud for a company or an individual depending on the needs and activities.
Using different cloud systems however could recreate data silos. To remedy this, you will need to choose a single cloud management infrastructure. This will allow you to have an overview of files and data and manage them better. A good technique to neutralize duplicate copies and files.
Perform a day-to-day copy removal
A good technique to avoid data fragmentation is to be proactive in deleting unnecessary files. When you have duplicate files, take the time to delete them at the appropriate time. It may be tempting to leave them there and put off deleting or organizing them until later. But since we live in an overloaded age, that later will never come and you'll be faced with many silos of data. So you'll need to be proactive in deleting unnecessary files. This kind of activity also requires regular sorting through the mass of files that exist in our systems.
Regulate downloads
A very common practice exacerbated by the availability of documents and files: untimely downloading! Maybe companies should regulate file uploads on their systems to avoid the massification of sometimes useless data in the servers.
Adopt a better organization strategy
Companies rarely get together to organize how they manage their data. And yet, taking the time to choose a serious organization strategy will save the company money in the future. There are many different cloud and non-cloud programs on the market today. Sometimes it takes experts to study and analyze a company's need for data management. These professionals will be able to select and train employees in the use of those storage software and hardware that are most appropriate for the company.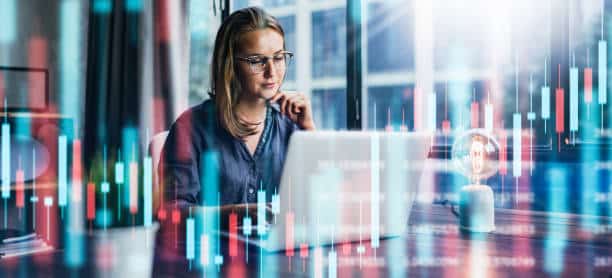 Data fragmentation: taking a long-term view
In the long term, data fragmentation harms companies. Indeed, based on calculations, having to manage and organize and store huge masses of data is very expensive.
On the other hand, a good data storage management avoids additional expenses, extra workloads as well as data losses. In a sea of poorly organized data, losses are not inevitable. How many times have companies had to resort to software to recover data. And this through silos of data stored in their system. This kind of situation is very detrimental to business enterprises because the data could not be used to forecast sales figures.
Today, with the digital evolution, various means are available to efficiently backup data and optimize storage. Good backup and management also facilitate datafication. This new concept has an interest approaching the massive collection of data.
On a broader scope, the use of data should be taken seriously to avoid problems with the law and existing regulations to protect individuals. Data has increased in value today with accelerated digitization. That is why the implementation of the GDPR regulates the use and exploitation of data. Early this year, RGPD-related breaches increased by seven times. Fines reportedly reached $1.25 billion.
All of these risk situations can be covered by proper data management and backup. The best remedies are preventive in this era where almost everything is in the cloud.

Facebook



Twitter



LinkedIn