According to new data from Sixgill, the number of users of the Dark Web increased significantly during the first VIDOC-19 pandemic containment in 2020. According to the Israeli cyber-intelligence company, the number of visitors increased by 44% during this period.
The general trend: a continuous increase
The e-learning society has analyzed five popular platforms in English and Russian for gain insight their popularity over time and who is responsible for most activities.
In gathering data from the launch of each site to the end of 2020, Sixgill found that all five sites had increased their membership exponentially without affecting everyone's popularity.
Although some have progressed faster than others and some months have been more successful, the general trend indicates a continued increase the number of users visiting sites Dark Webconcluded the company.
A proportional increase in criminal activity?
According to Dov Lerner, Head of Security Research at Sixgill, this analysis is highly relevant because as the number of Dark Web users is increasing, criminal activity is also increasing.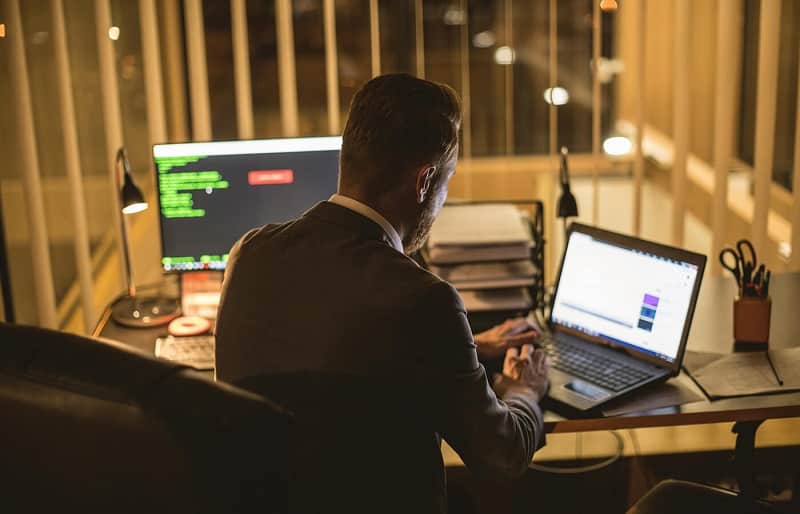 Previous Sixgill reports have highlighted an dramatic increase in cybercrime during COVID containment. This affects, among other things, the accounts of games store and the compromised RDP credentials. It can also be the money laundering and drug smuggling.
This research shows that the number of cyber-underground participants (a level of the web where criminal activities are facilitated and go unnoticed) has also increased over the same period.
A consequence of containment
Why would coronavirus containment lead to a massive increase in the number of users of Dark Web sites? Because of a boredom-driven curiosity for some. Others have been pushed towards crime with the economic problems caused by the pandemic and the widely covered proliferation of cybercrime targeting remote workers, such as ransomware and phishing.
The research also revealed that while the number of users is increasing, only a small number appear to be responsible for the vast majority of publications. In fact 20% of users generated 73% of the messages.
This may be due to the fact that a large number ofinexperienced actors come simply to observebut do not participate in an activity. Experienced users also sometimes create burner accounts.