Coinbase is a platform that makes it very easy to buy cryptocurrencies like Bitcoin and Ethereum. Find out everything you need to know: presentation, functioning, costs, security, advantages and disadvantages…
Buying and selling cryptocurrencies requires the use of of specific platforms: the exchanges. These platforms simplify the exchange of decentralized funds, while providing a high level of security for users.
The most popular cryptocurrency exchange is Coinbase, which includes several tens of millions of users. It is also the first company in the crypto industry to go public in the United States, in April 2021.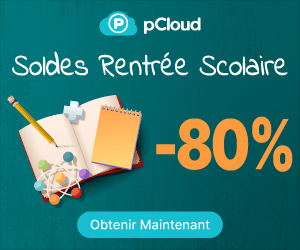 What is Coinbase?
Launched in 2012 by software engineer Brian Armstrong and former Goldman Sachs trader Fred Ehrsam, Coinbase is a trading platform that allows users to buy, sell and store cryptocurrencies.
Originally, Coinbase only allowed for Bitcoin trading. However, as the crypto industry really took off, the platform began to diversify its offerings and support more assets. Today, 160+ cryptocurrencies are supported.
L'Coinbase interface is simple and unclutteredwhich is suitable for both beginners and experienced investors. Navigating the platform is intuitive. A few clicks are enough to view the main statistics, such as the list of the best cryptos of the moment.
In addition to its website, Coinbase is available in a mobile application. It is therefore possible to engage in crypto trading at any time from your smartphone.
What is Coinbase Pro?
The Coinbase Pro platform offers a more complex interface. It displays a wide variety of statistics, so it may be too heavy for beginners.
Indeed, Coinbase Pro is intended for more experienced traders able to understand the crypto market and exchanges in general. This platform also offers additional features such as stop-limit purchases. It also offers advanced market charting.
These features and statistics may seem superfluous to the uninitiated and occasional traders, but interesting for experts. The use of Coinbase Pro is therefore completely optional.
There is also an additional security feature with address whitelistingallowing you to limit the sending of cryptocurrencies to trusted contacts in your account directory.
To use Coinbase Pro, you must create a Pro account. Creating this account is completely free, and you can link your standard account and your Pro account instantly to transfer funds between the two.
What cryptocurrencies does Coinbase support?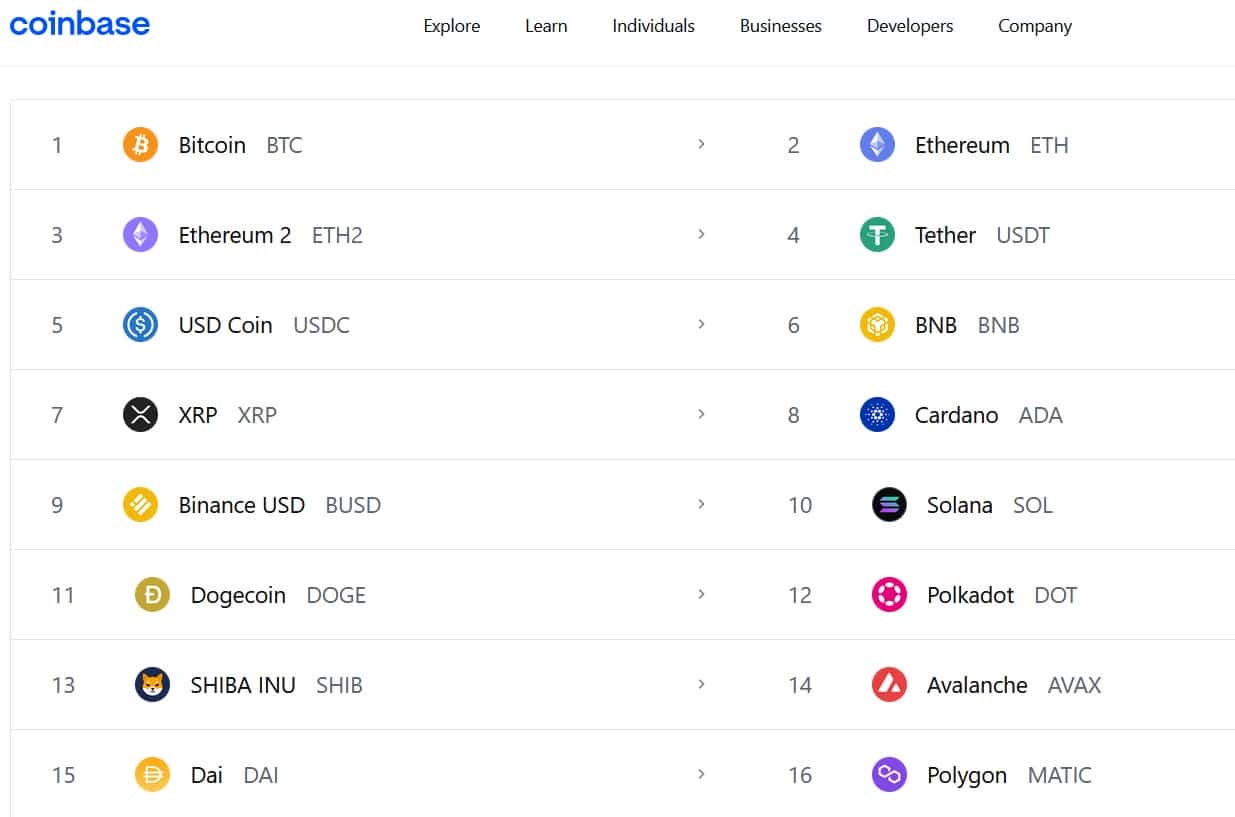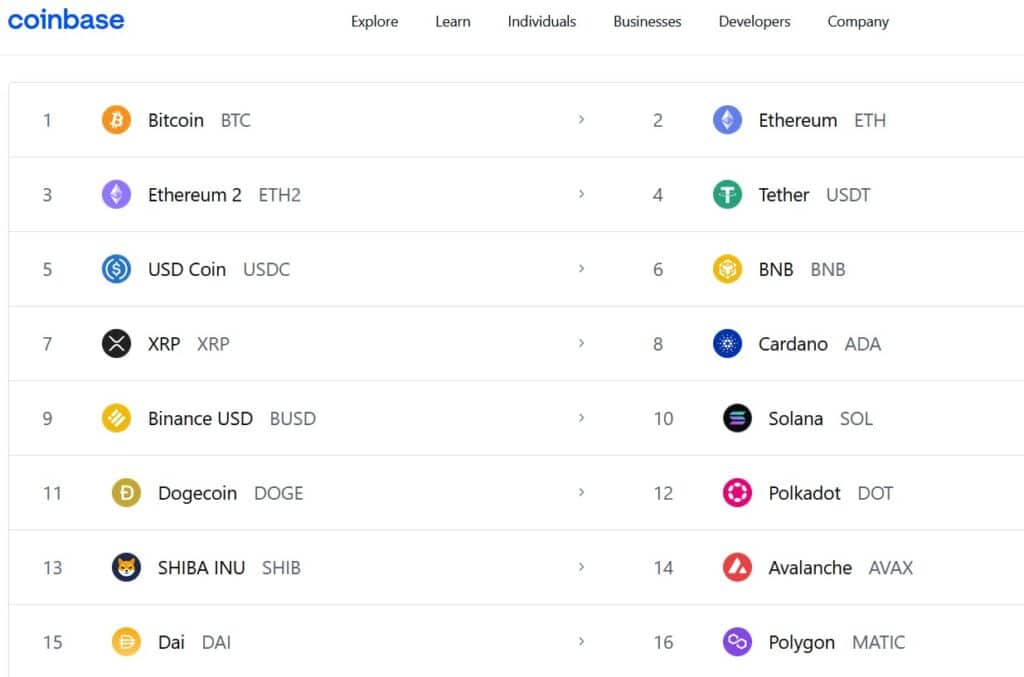 Even though Coinbase does not support all cryptocurrencies, most of the most popular coins are available. In addition, new currencies are added regularly.
Most users should have no problems buying and selling the cryptos they are interested in. On the other hand, more advanced traders will potentially have to create an account on another platform.
In total, Coinbase now offers more than 160 cryptocurrencies. Among the most popular are Bitcoin, Ethereum, Cardano, Solana, Dogecoin, Chainlink, Litecoin, Tether, Bitcoin Cash and ApeCoin.
To consult the complete list of cryptocurrencies available on Coinbase, go to the dedicated page of the official website at this address. This list is updated each time a new crypto is added to the catalog.
How much does it cost to trade on Coinbase?
Creating an account on Coinbase is free, but the platform charges a commission on each transaction. The amount of the fee varies depending on the type of account, the amount of the transaction and the source of the funds. Several factors can also impact the amount to be paid, including the country, payment method and product.
For smaller transactionsYou will pay approximately 0.5% of the exchange value and an additional fixed amount based on the size of the transaction. Count $0.99 for a transaction under $10, $1.49 for a transaction between $10 and $25, $1.99 for a transaction between $25 and $50, and $2.99 for a transaction between $50 and $200.
If the amount of the transaction exceeds $200you will pay 0.5% of the total value and a variable fee depending on the means of payment. Count 1.49% for a bank account or your Coinbase wallet, and 3.99% for a bank card.
For more advanced traders, Coinbase Pro can be interesting. In addition to additional trading options and improved charting features, this version of the platform offers a simpler and often less expensive transaction fee structure.
How to create a Coinbase account?
To start investing in cryptocurrencies on Coinbase, you must create an account. Go to the website, or download the application for iPhone or Android.
Click on the "get started" button (and create an account. You must provide a photograph of your ID card or passport to verify your identity and prove that you are of age.
The platform also requires personal information, such as your namefirst name, email and postal address, source of income, and a phone number to associate with your account for verification purposes via SMS during transactions. Verify your email address by clicking on the link sent to your mailbox, and your phone number by entering the code received by SMS.
When creating the account, questions are asked to you about why you want to use the platform. The purpose is to identify your investor profile.
At the time of choose your passwordIf you are using a password, be sure to follow good cybersecurity practices by choosing a unique and complex password. Also enable multi-factor authentication, to prevent hackers from gaining access to your account if they get your password.
Before you start trading, you should also associate a payment method to your Coinbase account. You can choose between a bank account, a debit card or a PayPal account. Once your digital wallet is set up, you can get started.
How to buy cryptocurrencies on Coinbase?
Choose now a cryptocurrency from the list of assets offered by Coinbase, and click on it. Choose the amount you want to buy.
Keep in mind that you can buy cryptocurrencies in fractions. For example, you do not have to buy a whole Bitcoin and can buy any percentage you want. The minimum purchase value is $1.99.
Then click on "Preview Purchase", and review the order before confirming. Note that Coinbase takes a commission on each purchase. Then click on "Buy Now". As soon as the purchase is confirmed, you can start trading your cryptocurrency.
How to sell cryptocurrencies on Coinbase?
To sell your crypto assets, click on the blue circle icon on the main page showing two arrows. Choose the "sell" option, and select the asset you want to sell.
Choose the amount you want to sellor press the "Max" button on the left side of the page to sell the whole amount.
Again, check to see if the amount Coinbase takes as a commission is right for you. Then click on "sell now"..
How to withdraw money from Coinbase?
After selling your cryptocurrency, you probably want to withdraw your profits. Or maybe you are just tired of it, and want to get your money back and stop the crypto-trading adventure.
In any case, note that you may have a withdrawal limit if you have just bought or sold funds. To withdraw your money, go to the home page and click on the button to view your portfolio balance at the top of the screen.
In the list of currencies, choose the euro. If you have sold cryptocurrencies, the balance should logically be greater than 0. Click on the withdrawal button, and choose the "preview withdrawal" option.
Select the bank account to which to withdraw the fundsand allow one to three days for the transfer. It is possible to pay an additional fee for an instant transfer.
Coinbase: security and privacy
Generally speaking, Coinbase is a secure platform. It offers features like multi-factor authenticationor the Vault feature that relies on co-signing transactions. If a transaction cannot be co-signed, it is rolled back before it begins.
In addition, Coinbase states that its digital currencies are insured against theft in case of hacking, security breach, employee theft or fraudulent transfer. A maximum of $250,000 is insured by the Federal Deposit Insurance Corporation (FDIC) for Coinbase and Coinbase Pro. However, funds are not insured in the event of unauthorized access to your account.
In addition, Coinbase keeps 98% of deposits on cold storage disconnected from the internet. This makes it much more difficult for cybercriminals to access.
Despite everything, the zero risk does not exist. A simple internet search is enough to see that several users have had the unpleasant surprise of seeing their wallets emptied overnight. According to experts, one of the causes of these incidents is "SIM swapping".
Regardless, there are several steps you can take to protect your account from hackers. Using a physical crypto-wallet allows you to not to depend on Coinbase to store your money.
So even if an intruder manages to access your Coinbase account, they won't have access to the wallet where your cryptos are stored. However, you will need to make sure that not to forget your passwordor you will lose access to your own portfolio…
What is the Coinbase Card?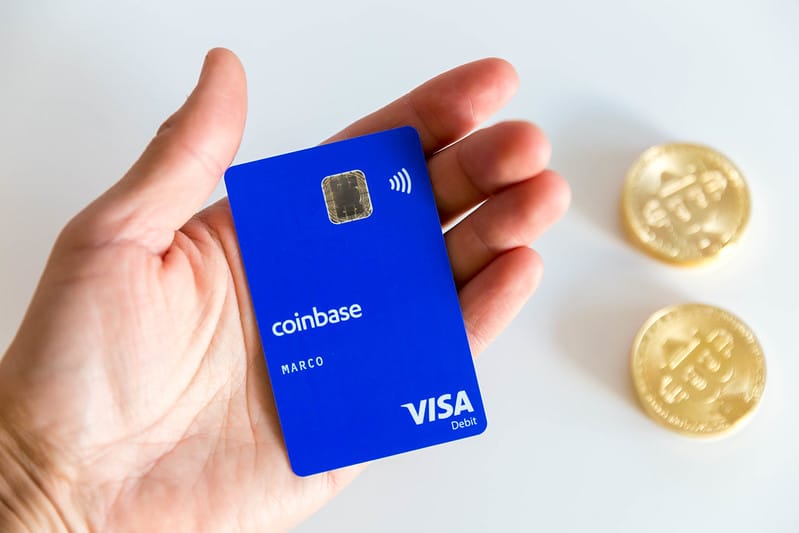 The Coinbase Card is a Visa bank cardallowing you to pay with cryptocurrencies from your Coinbase account. The card connects directly to the user's crypto wallet.
It can be used for pay with the cryptocurrencies of your choice on the web or in stores that accept this means of payment. When a purchase is made, the cryptocurrency is automatically converted into the country's currency.
It is therefore also possible to to withdraw cash from an ATM. However, a 2.49% commission is charged on each withdrawal and there is a limit of $1000 per day.
This card is issued by MetaBankwith no annual fee. In addition, a reward program allows you to earn crypto up to 4% of the amount of each purchase.
In general, the Coinbase Card can be used anywhere Visa is accepted. Certain types of establishments are prohibited, such as casinos, and many transactions are prohibited, such as online betting.
To obtain the Coinbase Card, you can apply on the official Coinbase website or on the mobile application. This card is available in France since 2019and in more than a hundred countries.
Once the request is made, you will receive your card in your mailbox within approximately 7 to 10 days. The Coinbase Card comes with a mobile application, allowing you to manage your account balance, change crypto, make purchases or view receipts.
Should you invest in Coinbase despite the Crypto Crash?
The year 2022 is particularly eventful for the cryptocurrency market. The prices have reached new highsbefore collapse brutally.
And while a economic crisis is looming on the horizonit is unlikely that this volatility will abate. However, even if the economy does not look encouraging, it may be wise to take advantage of the Crypto Crash to start investing with Coinbase.
First things first, crypto prices are currently very low and so the market is affordable. The value of Bitcoin is currently around $20,000, while it has reached $70,000 in the past.
So if you've been hesitating to invest in cryptocurrency for a long time, now is a good time. Prices are significantly lower than at their all-time highs, and investing now can help you free up large profits if they ever come back to this level.
In addition, the cryptocurrency is a long-term investment. The long-term performance of these assets is therefore more important than the short-term ups and downs.
So far, those with long-term investments in crypto have been winners. For example, even though the price of Bitcoin has fallen by 50% since the beginning of 2022, it is Still up 576% from 2017.
No one can guarantee that cryptocurrency will continue to grow in the future. Nevertheless, it is a gamble which could prove to be very profitable.
If however you don't like risk taking and prefer secure investments, better choose another sector. The entire cryptocurrency market is based entirely on speculation and therefore extremely unstable.
Also, if you only have a small amount to investit seems wiser to choose conventional stocks, ETFs or other safe investments.
You know all about Coinbase. This platform makes it easy to start investing in cryptocurrencies, thanks to an intuitive interface. Most of the most popular "coins" are supported, however, keep in mind that the transaction fees charged by Coinbase can quickly add up, especially on small amounts. Most importantly, don't forget that cryptocurrency is a risky investment, and make sure you diversify your investments as much as possible.

Facebook



Twitter



LinkedIn