BYOD is a new program implemented in companies. It allows to improve the work. Employers as well as employees then enjoy the benefits.
What does BYOD mean?
BYOD is the acronym for Bring Your Own Device. That said, it is a policy with which employees can use their personal devices to perform their work. Companies therefore allow its employees to use their own smartphones, tablets, laptops or USB sticks to perform their assigned tasks. As a result, staff can have access to data and information of the organization from their respective personal devices. This includes sensitive or confidential data.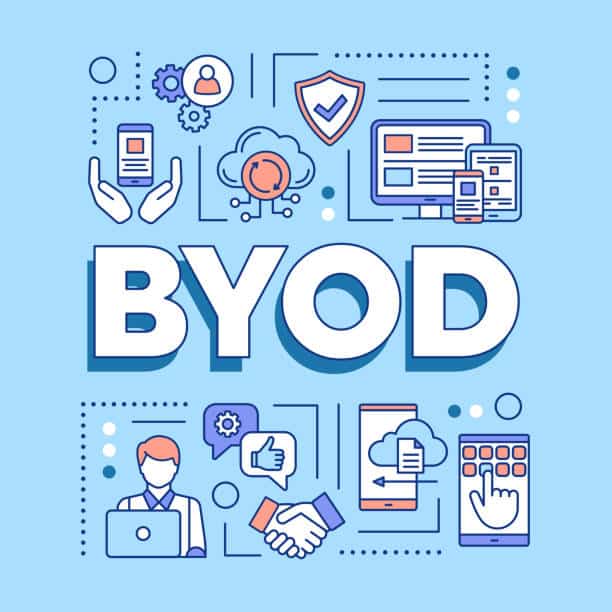 How does it work?
The company's BYOD policy should address the issues of securityand other essential considerations. Before any agreement is made, every employee should read and fully understand this policy. Certainly, BYOD is a huge opportunity for both employees and employers. However, strict safety rules must govern its implementation.
Setting up a BYOD system
Of course, it is essential that every navigation to a network must be secure. For this, some regulations apply. To begin with, passwords should be used strong and encryption of information for each device that connects. Next, the company must be clear about what the sensitive data. The company will need to clearly highlight whether these will be stored on a local device or a user device. Thirdly BYOD mobile security tools or data management software are often to be installed on each employee's device. For this, the company is committed to making the right choice. Finally, the company must find the effective software that will erase sensitive information from the employee's device, if needed (a forgery for example).
In some cases, the company requires employees to install specific applications on their devices. It also puts the necessary security measures in order to access the information that is vital to him.
Nevertheless, some employees decide to not to go ahead In the BYOD program. In this case, the company should understand them. By the way, sometimes applications are asked to be blacklisted (according to the MDM policy). That's one reason why they are held back. The other reason is that employers, in some policies, may have a remote access to employees' devices. However, this can be a nuisance to them. Some employees prefer to put a separate barrier between work and work life. As a result, they prefer to choose a completely different device dedicated to their work.
The types and number of devices that are suitable
The devices allowed to connect to the network must be well defined to ensure proper operation of the organization. The devices less secure are the main ones to prevent. These include devices with old operating systems and obsolete security features. These are practically no longer supported by the manufacturer.
As for the number of devices, the observation is also important. In any case, the more they are abundantthe more the company will be functional. In general, the company relies on very strong device policies to identify which devices are allowed to connect to the network.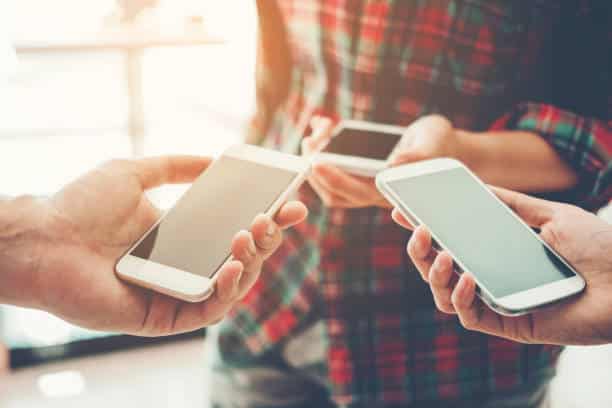 Importance of BYOD Security
BYOD is beneficial for both the company and the employees. For example, employees can work freely and more easily with their devices. And, it increases the flexibility of the company. However, the security of this policy is undoubtedly important. As explained above, employees can access the company's sensitive data. Therefore, many vulnerabilities can be introduced into the network. BYOD devices are therefore exposed to an unlimited number of viruses and malware.
In addition, the enterprise cannot always control who has physical access to each device. For devices in an office, for example, only those with a physical key or digital key card have access. However, when a device is in someone's hands, it can easily be stolen. Therefore, BYOD security is very useful to reduce the risk of risks and vulnerabilities. For this, the application virtualization is one of the ideal alternatives. It offers companies several security and management options. In addition, the desktop virtualization is also essential. It provides users with an isolated operating system instance, requiring no installation on personal devices.
What are the benefits of BYOD?
The benefits of BYOD are multiple, especially for businesses. To start with, they have the opportunity to access more quickly to new technologies. They can adopt more efficient and also more powerful devices. That said, evolution seems easier if employees bring their own technology. Then it is no longer necessary to keep upgrading.
The second benefit of BYOD is that employers spend less time training employees. This is because if an employee uses his or her personal device to do his or her job, he or she already knows how to handle it very well. Therefore, it avoids long training times.
Then, the initial costs during the integration are also reduced. Organizations are already investing heavily in the purchase of new devices, new software to protect its systems against various viruses and malware. In addition, they still spend a lot of money on employee training. Thanks to BOYD, these costs are actually lower. Also, the company must initiate each new recruit to the security protocols. This is a necessary step to protect the interaction with the network. However, each employee has certainly taken care of installing sufficient security on his personal devices. If necessary, the company can ask them to purchase some before accessing the network.
Finally, the company has the great advantage ofsave a lot of money. Not only does it not buy any more new devices, but it does not take care of their possible maintenance either. Obviously this means a great reduction in costs and expenses.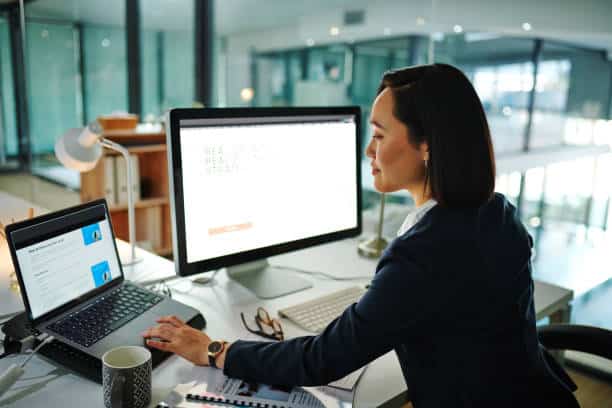 The disadvantages of BYOD
Although BYOD is very advantageous, it does represent some limitations. The first one is always in the field of the security. By the way, security protocols are complex. Every device that is allowed to connect to the network has its own vulnerabilities. These vulnerabilities could infiltrate the network and have disastrous consequences. These devices, not sanctioned by the company, are called Shadow IT. Faced with these risks, each employer must make sure of the reliability of each device before hiring it for his work.
On the other hand, employees can also take their devices anywhere. This also presents a security risk for BYOD. In this case, the company's data can be lost or stolen.
Third, employees have a variety of applications on their devices. From the most basic like messaging to the most entertaining like games, an application always stands in the way of work. This decreases the concentration and could lead to the non-completion or failure of a mission.
Application presets specialized presets are added to this list. These make it easy for employees to connect to all cloud-related applications, and even access social networks. So, during their work, employees can probably come across attractive advertisements that would catch their attention. However, this is still detrimental to the company's business.
And lately, problems with privacy There is a need for both the company and the employee in the context of BYOD. For the employee, all his privacy is at stake. Since his personal device is integrated, all his information, data and passwords are exposed to a whole network. As for the company, confidential and radical data, marketing materials, all professional secrets are in the hands of the employees. However, not all employees are necessarily loyal and honest. Not to mention that connected devices, if they come into contact with malware, put the network at high risk of theft.
So how do you make a BYOD policy work?
In a BYOD policy, everything is really about security. The first concern of a company that opts for BYOD is therefore to have maximum visibility possible on the devices connected to the network. Indeed, this is the first route to loss, hacking and mismanagement of data.
Furthermore, a device that is not sufficiently secure is always a risk factor for the company. Therefore, the company must carefully consider how it will qualify the devices. Of course, the control of employees, devices and the security of each device is difficult. However, the company must filter with maximum precautions all possible accesses to the network. And this, to guarantee its development and its perenniality.

Facebook



Twitter



LinkedIn