Thanks to Big Data and the rise of computers and digital technology in education, data analysis is now making it possible to improve school and education systems around the world. Learn about different uses and applications of Big Data Analytics to advance education, both in the classroom and at a distance.
Initially, computers were born in American universities. In the 1980s, they also began to appear in elementary, middle and high schools. The school environment allowed many students to become computer literate.
Today, laptops and tablets are increasingly replacing blank paper and pens in classrooms. In France, for example, as part of the digital plan launched by François Hollande, 25% of 5th grade students in French public colleges will be equipped with shelves as of September 2016.
This digitization of education generates a very large volume of data on learning and teaching. Technology companies and educational institutions can now work together to convert this data into pathways for developing better teaching methodss, new curricula, and to address the problems of struggling students. The following are several concrete examples of the use of data analysis in the education sector.
Get an overview
More and more principals and teachers are looking to use Big Data and data analysis to gain a comprehensive view of how their schools are operating. In the Menomonee Falls School District in Wisconsin, data are used for the entire organization of school life, from classroom cleanliness to bus route planning.
Numerous tools and software dedicated to education allow today to automate the analysis of Big Data. For example, Eduvant is a tool that allows toestimate a school's performance against pre-set objectiveswhether they concern academic performance or the level of discipline. This software also allows you to be alerted when a particular student is progressing slower than others.

Thanks to Big Data, an American college has managed to solve a rapidly increasing number of disciplinary problems. Analysis of the data showed that the increase was proportional to the number of students in the college. a decrease in field trips and other school trips. By organizing such activities again, the institution has managed to drastically reduce the number of students sent to the principal's office.
Improve student outcomes and experience
According to a study conducted by the Center for Digital Education among teachers in higher education, the main benefit of Big Data analysis in education would be the monitoring and predicting a student's performance (69%)The main reasons for this are the increase in the graduation rate (61%) and the real-time adjustment of school curricula (47%). 44% also consider Big Data to be an essential tool for measure institutional performance of the establishment. 22% assume that the analyses can detect possible administrative shortcomings.
In North Carolina, Charlotte-Mecklenburg schools use a scorecard system to identify elementary school students who are at risk of dropping out when they enter middle school. Academic difficulties and discipline problems make it possible to detect risk profiles at an early age.
According to Leora Itzhaki, Principal of Blythe Elementary School, these scorecards have identified common data between students who are failing at school. The number of times a student has changed schools, the age difference with classmates or a mother tongue different from English are usually involved. Thanks to Big Data, this data is just a click away and teachers can now intelligently compensate for individual weaknesses without having to resort to severity.
Similarly, according to Oracle, predictive analytics can help improve student results by monitoring student performance and comparing it with that of top students. More importantly, it can help improve school programs by examining how students feel during their education. A student with a problem, who is not progressing well enough, or a teacher criticized by many students can be detected and contacted by the administration.
Fighting school failure
Until now, identifying students in difficulty has always been a difficult task for school heads. The choice of which students to take care of and who to give extra help to among the hundreds of individuals who walk through a school or college has always been arbitrary.
In the past, the main symptom of academic failure was a drop in test scores. Today, thanks to the continuous analysis of each student's data, it is possible to offer each student more personalized learning by taking into account their interests, personal knowledge and individual intellectual abilities.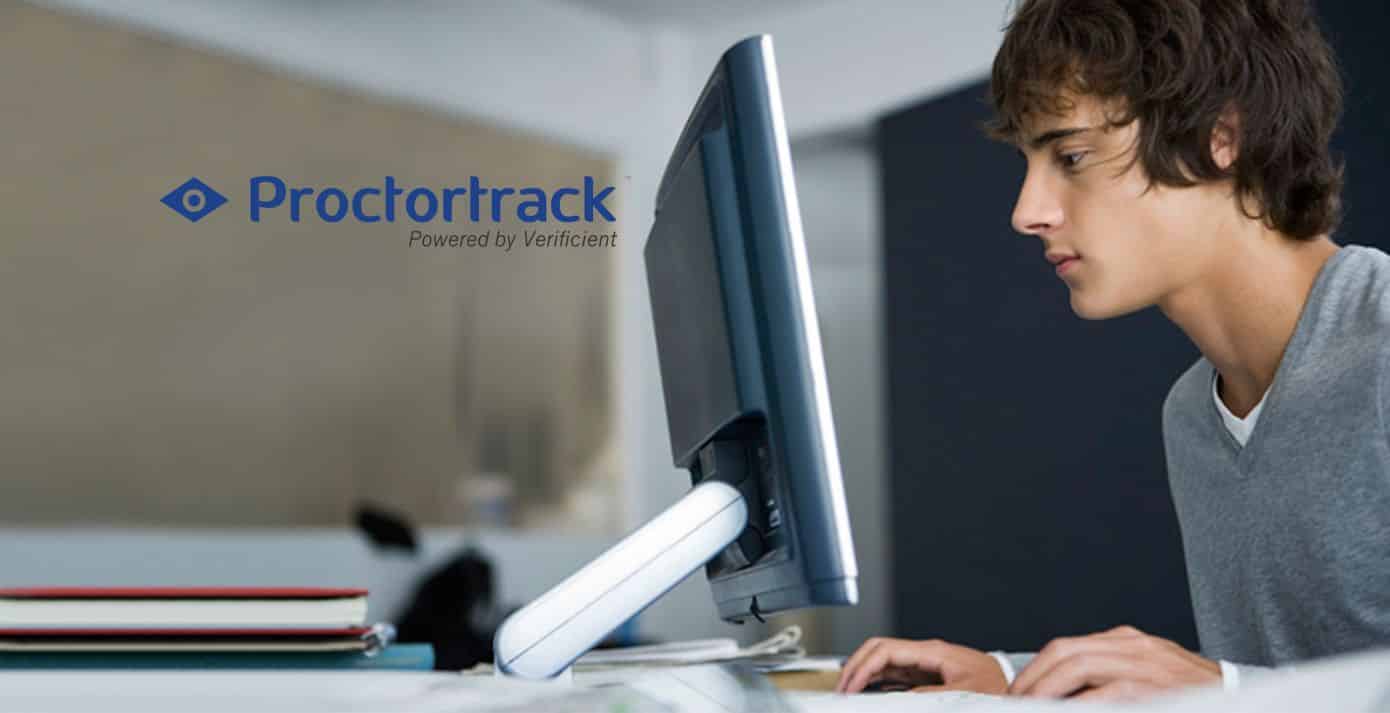 In addition, new tools are now available to combat cheating and plagiarism. The Proctortrack system, for example, proposes to use webcams and computer microphones to monitor students as they take online exams. The software uses facial recognition to ensure that the right student is sitting at the right table, and tracks eye movement to avoid cheating attempts. It monitors computer activity to ensure that no unauthorized sources are accessed. The student's overall behaviour is analysed in real time and compared with typical profiles and cheating attitudes.
This system can be used in traditional examination rooms, but also for distance learning. However, its intrusiveness has met with several criticisms. Security researcher Jake Binstein has called it« incredibly intrusive ».
At Miami Carol City Senior High School, the Diplomas Now program at Miami Carol City Senior High School analyzes student-related data to determine the causes of academic failure. For absenteeism or problem behaviours, the operation has identified causes such as family conflicts, or financial difficulties. Thanks to this data, administrative and pedagogical teams can now fight against these causes.
Developing distance learning
Thanks to the Internet, more and more people are using distance learning. This teaching method is an alternative of choice, for people who cannot get to classrooms because of their geographical location, financial situation or lack of free time.
MOOCs (Massively Online Open Courses) allow you to access school programs and exams directly from your computer or tablet. In addition, these online courses generate a lot of data on how users study.
Harvard University has recently developed tools for real-time analysis of the data collected in these MOOCs. It is thus possible to understand what are the obstacles and things that slow down students in their learning or discourage them from completing it.

Likewise, the Knewton platform is designed to push personalization of learning at its peak. To do this, the company uses analytical tools to determine the best teaching approach for each student. Machine learning algorithms modify each course according to each user's strengths, weaknesses and preferences.
Improving higher education
Lectures at universities are by nature less interactive than at lower levels of education. As a result, teachers receive little feedback on the effectiveness of their methods until students pass or fail their exams.
To solve this problem, the LectureTools software was developed by a professor at the University of Michigan. Sold to Echo360, this computer tool allows students to follow a course outline from their laptops, and place annotations on the different steps to provide feedback to the teacher.

Similarly, students can use this software to ask anonymous questionswhich appear on the teacher's screen. In this way, the shyest students can ask their questions without being embarrassed that they did not understand a particular point. A button "I'm lost." even allows you to indicate directly to the teacher that a point has not been understood. Afterwards, the teacher can consult the statistics and the data collected by this tool to identify areas for improvement in his or her course or to make individual contact with students in difficulty.
Conclusion
In conclusion, despite lagging behind other industries, the education sector is now integrating Big Data and its benefits into its organization. This delay is mainly related to adults' fears about the confidentiality of their children's data.
Some see the collection and analysis of educational Big Data as an intrusion by governments trying to monitor and study citizens from an early age. Others see it as an attempt by businesses to identify and format their future clients.
These fears and misgivings are perfectly acceptable. However, the quality of education is an essential factor in the proper development of a society. Big Data Analytics has the potential to help schools operate more effectively, to enable teachers to improve their methods and prevent students from failing at school. It is therefore essential to exploit the opportunities offered by this technology to the maximum.