Nowadays, web marketing is becoming more and more the need on the digital job market because of the digital boom. You're thinking about starting your own business and you're wondering what you need to do, what training you need to take to get there, under which status your company is being created and how to register for this status. These questions have their answers in this article which informs you about what you need to do to get there.
The missions of an auto-entrepreneur in web marketing
Web marketing is the art of using the Internet to increase the visibility of a site. A webmarketer is an Internet professional par excellence. He or she works on the marketing and commercial strategy of any company that employs him or her and aims to increase the visibility and notoriety of the company. The webmarketer is specialized and intervenes in the creation and promotion of websites. He works on traffic issues (finding and retaining the audience) in order to increase the sales of the site for which he works. He is an expert in marketing and IT methods, which aims at optimizing the development and sale of a service or product on the web.
The missions assigned to it are as follows:
The SEO
The webmarketer can have as a mission to manage the SEO of a company's website. His goal is to attract qualified visitors to a website via free traffic on search engines such as Google or Bing. Thus, when a user types a search on the internet, the website on which the webmarketer is working will be displayed. the SEO professional must be in the TOP 3 of the links proposed by the engines.
The ASP
Unlike SEO, AES is a paid leveraging of traffic acquisition. With this leverage, the Google Adwords consultant will buy keywords and sponsored ads from different search engines in order to get immediate visibility on them for the website of the company he works for. While the visibility of a young website in SEO can take up to 6 months or even 1 year.
Social networks
The webmarketer may also be responsible for managing a company's social networks. This involves managing and animating the company's main accounts on Facebook, Twitter, Instagram or other Linkedin for BtoB companies. But it can also concern the management of paid ads such as Facebook Ads or Snapchat Ads for example.
The display
To attract new customers, the webmarketer can also set up Display campaigns. This lever consists of buying advertising space on third party sites where your potential customers wander. The main advantage compared to a SEA campaign is that your ads can be visual.
Emailing
Also, he can be in charge of a company's emailing campaigns. Thus he will set up newsletters in order to build loyalty in the customer database or make additional sales. Solutions such as Klaviyo, Mailjet or Sarbacane are widely used.
Other levers
It can also set up affiliation campaigns, sign partnership agreements, blogging. The webmarketer's cap is vast in order to be able to increase the turnover of the company for which he carries out his mission.
Training to become a web marketing auto-entrepreneur
To become a webmarketer, there are several training courses available. With a level Bac+2 or Bac+3, you can become a webmarketer.
would have become a pro at web marketing. We have:
BTS in business unit management (MUC).
DUT in Communication Technology
Bachelor in e-commerce
BTS in communication
Bachelor of Communication
To specialize in web marketing. It is necessary to pursue these various training courses up to master level. There are also schools that offer training in web marketing.
There are also schools that offer training in web marketing. They must know how to use and decipher computer codes and languages (HTML, Java, PHP, etc.), master the use of keywords and SEO techniques. He must also acquire knowledge about online sales methods, community management, ideology and the workings of social networks.
The salary of a web marketing auto-entrepreneur
Web marketing is well paid in the digital market. A webmarketer can be paid from 25 to 35,000 euros per month at the beginning and can go up to 35 to 45,000 euros. It all depends on the size of the requested service and competitive rates.
The opportunities of a web marketing training course
The webmarketer can have his first job after his studies and after significant internships in the function. Continuing on, he or she can evolve in web marketing as a service manager, or be a specialist in consulting companies in customer management positions. He can therefore be :
E-marketing manager
E-commerce Manager
New Media Project Manager
Responsible for digital operations
He or she may perform these functions within a digital company with a commercial website, social networks and e-commerce sites. He can also work as a freelancer for companies on the Internet.
How to register as an auto-entrepreneur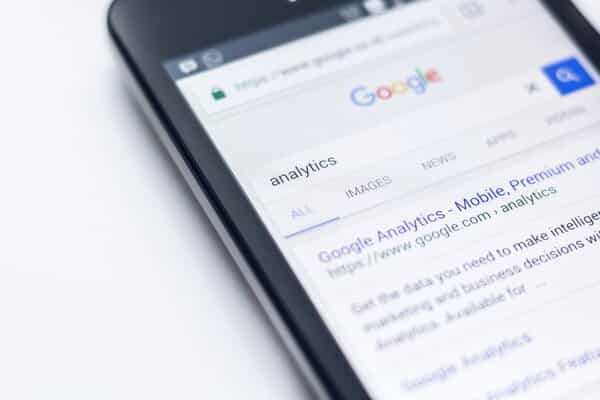 A webmarketer auto entrepreneur must fulfill the same missions for a given company. However, he is self-employed, he is the head of his own company and therefore works independently. He thus benefits from the privileges reserved for theself-entrepreneur. Registering as an auto-entrepreneur consists of declaring your activity. To do so, you have two possibilities:
The first is to fill in the free activity declaration form on the website dedicated to this registration by creating an account and adding to your form a paper proof of your identity.
The second is to print out the declaration, send it to the Business Formalities Centre (CFE) where you are based, enclosing proof of identity, or go to the CFE to do so.
The competent CFE on which web marketing depends is the URSSAF, because it is a liberal activity and all liberal activities depend on the URSSAF.
To register, you will be faced with choices such as :
Apply for CAER if you meet the eligibility requirements
Choose the method of payment of monthly or quarterly contributions
Declaring your insurance beneficiaries
Payment of taxes according to your income
After all these declarations and all conditions have been met, INSEE will send your registration card with your SIRET number giving you the right to legally exercise your activity.
The other obligations you must necessarily fulfill are :
A bank account specific to your activity outside of your personal account
The registration of your activity in the trade register in the case of a craft activity or in the trade register in the case of a commercial activity
Declaration of insurance regardless of your status: auto-entrepreneur or not
Manage your business according to the rules in force, draw up invoices in accordance with regulations and have a sales and purchase register even if you do not yet have a turnover.
By respecting all these steps, you are sure and certain to launch your activity, to have your auto-entrepreneur status and to carry out your activity freely and legally.
Conclusion
Web marketing is a profession of the future. Being a self-entrepreneur in web marketing benefits everyone who embarks on this adventure. One more on the list of jobs you can do as an auto-entrepreneur. The needs in digital marketing are becoming huge on the market. A great opportunity for you to get involved in web marketing.