Microsoft offers a wide selection of available certifications that allow you to develop various skills on its Azure cloud platform. In fact, 19 certifications exist.
People thinking about a career in the cloud are highly interested in Azure certifications. Admittedly, this path requires various skills and application. However, it is now possible to fully integrate it. Therefore, it becomes important to grasp what the certifications mean as well as their features. This will allow the employer to choose the one that best suits him. Moreover, with the rapid development of cloud computing, becoming a Microsoft Azure certified professional promises a bright future.
What is an Azure certification?
An Azure certification is a certificate that allows the development of features as well as skills related to this cloud platform. It should be noted that a library of Azure cloud training is available. This provides a whole learning path, assessments, workshops and games. Those who start can experiment live via Azure accounts.
In all, there are 19 Azure cloud certifications. Each one differs according to the target customers, but also according to the possibilities that the versions present. These are thus proofs of knowledge, but they do not replace real experiences in the cloud.
Why is it important to get Azure cloud certification?
Azure certifications hold great value. They are based, in large part, on job roles. Their names also indicate a correspondence with the specific skill set they contain. These then allow to signal to employers that one has the qualities and skills for a specific position.
Azure certifications are levers to get hired or promoted. Another important point to note is that they are worth a lot financially. Indeed, the average remuneration of cloud architects varies between 88,000 euros and 209,000 euros per year.
But don't get too excited about these promising numbers. Azure certifications must be exploited to boost career and climb the ladder. They need to be combined with the actual cloud applicationwhich puts the experiments in the foreground.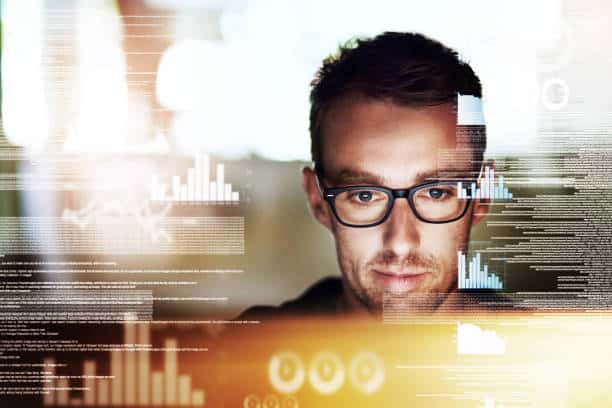 In any case, choosing to get Azure certifications is a great choice. Chances are, the target employer is already using Azure. In the near or distant future, one may want to go multi-cloud.
Microsoft Azure is popular with enterprises (see here). And on the hybrid deployment side, it's fully operational with proven Microsoft solutions. For the record, the company has been working hard to renew expiration and recertification deadlines. Since 2021, free Azure certificates can be renewed interminably. Now, they can even all be obtained remotely. This saves travel for face-to-face classes.
Azure certification levels and their meanings
There are four levels of Azure certification: Fundamentals, Associate, Expert and Specialty. Despite the name "levels", there is no question of having to complete one level in order to pass another.
Azure Fundamentals certifications
They are meant to be introductory. These certifications are a good start for those who don't know much about the Azure cloud. They come in 3 parts. They are: Azure Fundamentals (AZ-900), Azure Data Fundamentals (DP-900) and Azure Al Fundamentals (AI-900).
Azure Associate certifications
They benefit those who have an intermediate level of knowledge. These certifications allow you to create and manage software. It is not mandatory to be a developer to use it. Otherwise, there are 10 types: Azure Administrator Associate (AZ-104), Azure Developper Associate (AZ-204), Azure Database Administrator Associate (DP-300), Azure Security Engineer Associate (AZ-500), Azure Data Scientist Associate (DP-100), Azure Data Engineer Associate (DP-203), Azure Al Engineer Associate, (Al-102), Azure Stack Hub Operator Associate (AZ-600), Azure Network Engineer Associate (AZ-700), Windows Server Hybrid Administrator Associate (AZ-800 + AZ-801).
Azure Expert certifications
As its name suggests, Azure Expert is for experts. It is even the best choice, at least if you master the technical skills of cloud computing. Here, some Azure Associate certifications may be required. As for the Azure Expert level certifications that exist, we find Azure Solution Architect (AZ-305) and DevOps Engineer Expert (AZ-400).
Azure Specialty certifications
These are Azure certifications Specialty. To cite examples, there is Azure for SAP Workloads Specialty and Azure IoT Developer Specialty. These do not require additional levels of certification to be obtained. There are four: Azure IoT Developer Specialty (AZ-120), Azure for SAP Workloads Specialty (AZ-120), Azure Virtual Desktop Specialty (AZ-140) and Azure Cosmos DB Developer Specialty (DP-420).
Some examples of Azure certifications and their specificities
Let's find out what specifies Azure Fundamentals certifications.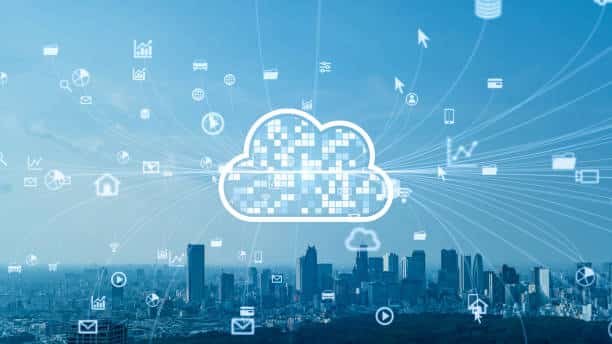 Microsoft Certified: Azure Fundamentals (AZ-900)
Voted the most appropriate for beginners, Azure Fundamentals (AZ-900) is recommended for those taking their first step into the cloud or on Azure. It requires the AZ-900: Microsoft Azure Fundamentals exam. With a high availability for cloud computing, this one teaches the basics of cloud. At the same time, it allows you to follow some scalability in the cloud.
This certification is intended for everyone: professionals, developers, new computer scientists as well as anyone whose profession is related to the cloud. Indeed, it is a good way to acquire the language and the basic precepts of the cloud. This step is therefore essential for those who want to make a career in cloud architecture.
Microsoft Certified: Azure Data Fundamentals (DP-900)
It will be of particular interest to those whose practices will revolve around data. It requires the DP-900: Microsoft Azure Data Fundamentals exam and integrates basic data concepts, relational and non-relational data on Azure. Everything that can be done basically on data is visible: analytical workloads, warehousing, data management, data processing, visualization on Microsoft Power BI.
Designed for database engineers and administrators who are new to the field. It gives a big boost for those who will want to master the higher Azure certifications: Azure Database Administrator Associate for example.
For Azure Expert certifications

Microsoft Certified: DevOps Engineer (AZ-400)
The DevOps Engineer leads everything around DevOps to get modern organizations up and running by mobilizing Azure technology. This Azure Certification Requires AZ-400 exam: design and implementation of Microsoft DevOps solutions.
It also requires prerequisites: the Azure Administrator Associate or Azure Developer Associate certificate.
With this certification, it will be possible to instrument SRE forms and policies, create security and compliance measures, and manage sources well. It is also possible to define and mobilize continuous integration. On Cloud Azure, it will be possible to manage the infrastructure and save the comments from the cloud.
On the other hand, it is aimed at experts, i.e. those who are coders, engineers… in short, those who are familiar with the use of Azure and Agile development practices.
Very comprehensive on strategy, the certification allows you to get a well-paid DevOps gig. The skill set it provides will propel the career as well as the compensation of those who use it.
Microsoft Certified: Azure Solution Architect (AZ-305)
This Azure certification reflects the fact that those who use it are part of Azure's high ranking. It is indeed necessary to be strong in computing, networking, storage, and security to develop solutions ported to Azure.
Two exams are required. They are AZ-305: Microsoft Azure Infrastructure Solution Design and AZ-304: Microsoft Azure Architect Design. For both, the AZ-104 Microsoft Azure Administrator exam is a prerequisite.
Note that the skills on offer are grandiose. On the one hand, one can manage Azure Active Directory, migrate to Azure policy or even configure without a server with Azure. On the other hand, there is also the configuration of Azure Kubernetes Service.
The certification is therefore aimed at professionals who already have a strong experience in DevOps. People who venture into it must have Azure administration and development skills. They must be able to work with colleagues, while mastering the computer tool and technologies. The ability to build applications, configure cloud infrastructures, and plan for continuity are also essential. Finally, you need to be persuasive to convert the anti-cloud crowd.
Investing in the brains that can handle cutting-edge and versatile technologies is good for business. It is a strategic decision that will pay off in this digital age. Therefore, possessing the Azure: Azure Solution Architecture Expert (AZ-305) certification is worthwhile.
These are just a few examples to understand the benefits of Azure certification. Given that 29% of the global cloud market belongs to Microsoft, its contribution is non-negligible.
To get certified and land a job to launch your career in the field, you have to decide and go deep into learning cloud Azure by combining field experience.

Facebook



Twitter



LinkedIn