Apache Cassandra is the most widely used NoSQL database for storing and processing large volumes of data. Find out everything you need to know about this database system: presentation, main features, advantages…
Businesses in all industries collect, store and operate ever-increasing volumes of data. As a result, relational databases are no longer suitable. To meet the requirements of Big Data, it is now necessary to turn to NoSQL databases.
Apache Cassandra is a system of highly scalable NoSQL distributed database and available, facilitating the storage and management of high-speed structured data on multiple servers.
Apache Cassandra: What is it?
Apache Cassandra is a very powerful distributed database system, and especially efficient for handling large volumes of records distributed over multiple servers. Initially created by Facebook, this system is now open source.
This database can be easily scaled to adapt to a sudden increase in demand. This can be achieved by deploying Cassandra multi-node clusters. In addition, Cassandra is highly available and has the advantage of not having a single point of failure.
Cassandra counts among the most efficient NoSQL databases to date. As a reminder, a NoSQL database is a type of data processing engine that can only be deployed to process data that can be stored in a tabular format.
This type of database is against relational databases. The data structures used in a NoSQL database are very different.
One of the main features of NoSQL databases is their Ability to handle extremely large data volumes. They are also distinguished by a simple API. They can also be easily replicated.
Apache Cassandra: what are the characteristics of this database?
Apache Cassandra can be defined by several key features. First of all, it is a column-oriented database. It is highly consistent, error-tolerant, and scalable.
Its data model is based on Google Bigtableand its distributed design is based on Amazon Dynamo. Its data replication model is based on the Amazon Dynamo model, but improves on it through its column-oriented data model.
Apache Cassandra: what are the main advantages?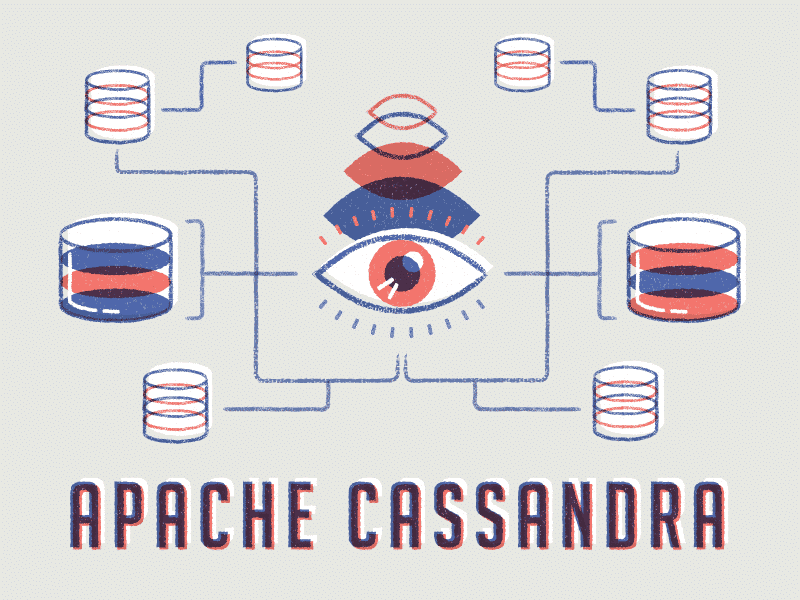 Cassandra is used by some of the biggest companies in the world: Facebook, Netflix, Twitter, Cisco, eBay… Here are some of the advantages that set it apart from the competition.
First of all, Apache Cassandra is capable of handling structured, unstructured, and semi-structured data. It is also capable of support dynamic changes in structures of data to adapt to changing needs.
Another advantage is its linear scalable architecture. Simply add nodes to adapt it to an increase in demand. In addition, data can be distributed seamlessly across multiple data centers through a data replication process.
This database is also very reliable, as possible node failures do not affect overall performance. Cassandra is also distinguished by its impressive writing speed of data.
When to use (or not) Apache Cassandra?
Cassandra is an ideal choice for use cases requiring uninterrupted availability. This database is also suitable for companies working on massive workloads, or needing the assurance of being able to flexibly expand their services as their workloads expand. Cassandra's scalability is the perfect answer to this need.
However, for data warehousing or analytical storage tasks, several alternatives are less resource-intensive. Similarly, Cassandra is not not the best solution for real-time analysis.
Cassandra Commercial Distributions: AWS vs DataStax
At the re:Invent 2019 conference, AWS unveiled the fifteenth database in its portfolio : Amazon Managed Apache Cassandra Service (MCS). Although the use cases of Cassandra are similar to those of the Amazon DynamoDB platform, AWS' distributed database, this announcement responds to a request from the many developers who prefer this option.

With its MCS service launched in preview now, AWS enters direct competition with DataStax and its Apache Cassandra managed service recently launched in beta. The two companies will be competing to launch the finalized version of their respective services first.
The services of DataStax and AWS are both based on Apache Cassandra version 3.11. The main difference is that AWS' offering is serverless and integrated with its existing Cloud Management services, such as AWS Identity and Access Management (IAM) for access management, Key Management Service (KMS) for encryption, or Amazon Cloud Watch for monitoring.